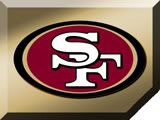 With the eleventh pick of the 2007 SBNation Mock NFL Draft, the San Francisco 49'ers select....

Adam Carriker, DE - Nebraska
Once again there was alot of trade talk, but nothing came of it and the Niners stayed at 11, and took who they felt was the best player available for them in Carriker.  There was a lot of talk that the Niners would take Alan Branch, but his 1st Round fall continued.  Carriker is a solid, if unspectacular, defensive end that follows a long line of Cornhusker DE's that fit that mold.  Maybe a Grant Wistrom, before Wistrom couldn't stay healthy, Carriker's stats won't astonish, 52 tackles and 7.5 sacks, but his size(6-6, 290) seem to have scouts excited.  I personally think this was a mistake for the Niners, but my concern is making the best move for the Broncos...
On the clock, the wheelers and dealers from the Houston Texans.