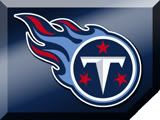 With the 19th pick of the 2007 SBNation Mock NFL Draft, the Tennessee Titans select....

Robert Meachem, WR - Tennessee
The Titans didn't have to look far to find the Wide Receiver they desparately need. Meachem, who played down the road for the Volunteers gives Vince Young the down-field treat he was missing, and should do well to replace the departed Drew Bennett.  His size and speed combination(6-2, 4.39) make Meachem a dual threat, and though he was a bit of an under-acheiver until his Junior year I think he is going to be a solid pro.  The Titans could have done alot worse at 19.
The Giants are now on the clock....