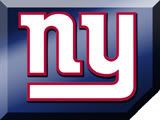 With the 20th pick in the 2007 SBNation Mock NFL Draft, the New York Giants select....

Paul Posluszny, LB - Penn State
I could try and tell you why Big Blue View made this pick, but he knows better.  Here is what the guys over there had to say....
Posluszny seems like a natural fit for the Giants. Penn State is known as 'Linebacker U,' and the Giants have a long tradition of quality linebacking. 'Poz,' should be able to help restore that tradition.
He played both inside and outside at Penn State. The 6-foot-1, 237-pounder might not be the fastest linebacker available, but he is the most polished and the one ready to make the quickest contribution. New defensive coordinator Steve Spagnuolo is looking for guys who 'play fast,' and that's Posluszny. He would have been a top 10 pick except for a knee injury suffered during his junior season, from which he appears fully recovered.
Giants coach Tom Coughlin scouted 'Poz' personally at Penn State's Pro Day, so you know there is interest there.
Convincing enough, I guess.  Something just rubs me the wrong way about Pos, I can't put my finger on it....
Now on the clock, for the third time in the first round, the Houston Texans.