With the 15th pick in the 2007 SBNation Mock NFL Draft, the Pittsburgh Steelers select....

Jarvis Moss, DE - Florida
A name that has been most closely tied with the Broncos goes off the baord at 15, making our trade up to get Branch that much better.  While there is no doubting Moss' potential, this is a bit of an interesting pick for Pittsburgh, a team that needs to replace Joey Porter, the face of the defense the past couple of years.  Moss has projected to be an D-End in a 4-3, or OLB in the 3-4, and may get to play both with the Steelers primed to move away from teh 3-4 under new Head Coach Mike Tomlin.
The folks over at Behind The Steel Curtain, who made the pick, feel the same way...
Moss is a freak of a football player who may just wind up a better professional than he was a collegiate player.  And that's why we love Moss. He's got the athleticism to be a terrific linebacker, and he's versatile enough to play in a 4-3 or 3-4. Whatever route new head coach Mike Tomlin takes the team, having Moss around to help will be a good thing. Pittsburgh has needs at both linebacker and cornerback, but we think Moss is the guy with the most potential to be a star contributor at some point soon. Once we knew we were keeping the pick, selecting Moss was easy.
Again, I feel pretty good about moving up, becuase sitting at 21 would have gotten a bit worse today.
The Green Bay Packers went on the clock, and wasted no time....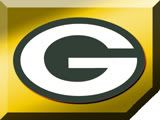 With the 16th pick in the 2007 SBNation Mock NFL Draft, the Green Bay Packers select....

Marshawn Lynch, RB - Cal
The Packers needed a running back after watching Ahman Green trot off to the Texans in free agency and they get one by picking Marshawn Lynch.  I, for one, am not high on Lynch, and see him as a similar contributer to what we see out of another former Bear, J.J. Arrington.  Arrington's numbers in college were actually better than Lynch's and a sub-par Combine has started Lynch's stock tumbling.  Most think the Packers will have little choice but to select Lynch to fill the hole at RB, and former Cal standout Aaron Rodgers should mae Lynch feel right at home in Green Bay.
The Jacksonville Jaguars are now on the clock.