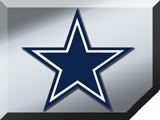 With the 22nd pick in the 2007 SBNation Mock NFL Draft, the Dallas Cowboys select....

Aaron Ross, CB -- Texas
The Wade Phillips era in Dallas starts with, what else, a cornerback.  Grizz over at BloggingTheBoys.com explains the choice...
Our #1 CB Terence Newman is a free agent after this year, and while I'm sure the Cowboys will make every effort to re-sign him, you never know what can happen in free agency. The other starter, Anthony Henry, has been serviceable but continues to get nagging injuries that slow him down and he is getting up there in age. Also, nickel corner Aaron Glenn is ancient by NFL standards at CB and had trouble in coverage down the stretch last season. Aaron Ross could possibly challenge Glenn at nickel corner this year, he can take over the punt return duties from starter Terence Newman - who almost got decapitated on a couple of occasions - and provides insurance should we lose Newman next year or decide Henry can't cut it anymore at the other CB spot.
Up next came the Chiefs, who wasted no time on the clock....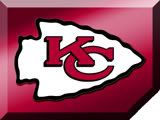 With the 23rd pick of the 2007 SBNation Mock NFL Draft, the Kansas City Chiefs select....

Ted Ginn Jr., WR -- Ohio State
Our friends in Kansas City once again attempt to address their aging, slow, unexplosive offense(except for LJ, of course) by selecting Ginn, who is a bit rough around the edges when it comes to running routes and pass catching, but is lights out as a return man.  Donte Hall isn't getting any younger, and now would be the perfect time for the Chiefs to get some new blood in an area they rely on to creat offense.
Chris over at ArrowheadPride explains his pick....
In 2007, the Chiefs main areas of need are wide receiver, defensive tackle and the offensive line. We got a left tackle from the Dolphins, a defensive lineman from the Bears and a slew of linebacker free agent pickups. It was unlikely we were going to make any moves in the off season for a WR so the draft was the most logical place to address this need.
Arrowhead Pride chose Ted Ginn Jr because first and foremost, I was surprised he was still around. Most mock drafts had him going in the middle of the 1st round and only a couple projected that the Chiefs would actually pick him up. Our Mock Draft Tracker showed the majority of mock drafts having us taking a wide receiver, with Dwayne Bowe receiving the most picks. I casually had it in the back of my mind that if Ted Ginn Jr. did fall to us, we had to take him.
He is explosive and as dangerous a player as any that the Chiefs have had in the last few years. His only drawback may be his size as he is listed as 6 ft even. But Ginn makes up for that in the special teams department. Ever since Dante Hall started to run backwards on kick returns, the Chiefs have had a void at a position that arguably won them 4 games in 2003. Ginn brings that game changing ability back to the Chiefs special teams.
I mentioned this yesterday on AP but I really like the idea of pairing up Brodie Croyle with a young wideout. The Chiefs have lacked a great QB to WR combo for most of their franchise history. I would love to see Croyle and Ginn develop into a deadly passing combo. Am I wishing for too much? Eh, probably but the potential is definitely there. We got ourselves a play maker and our aging offense will appreciate it.
Up next, the New England Patriots, with the first of their TWO first round selections....