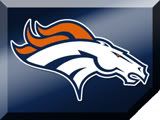 @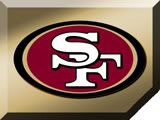 Each week I will ask a blogger that covers the Broncos' opponent to give us a short writeup about the team, a little bit about the offense, defense, impact players, etc, so you can get a good idea about who we are playing and what we should expect from them.
This week I welcome Fooch from Niners Nation, who was kind enough to give us a little insight on the San Francisco 49'ers.  Thanks again to Fooch!
Overview
The 49ers enter the 2007 season brimming with a confidence not seen in the Bay Area in some time.  The young talent is coming together and several huge off-season acquisitions should pay immediate dividends.  The 49ers have become a chic pick to win the West, but as a 49ers fan, I'm trying to temper my expectations with certain realities.  The bad news is the team has several questions that need to be answered.  The good news is that the team has personnel in place that have the talent to answer these questions.
Offense
On the offensive side of the ball, the 49ers added several weapons for Alex Smith, including snatching Darrell Jackson away from division rival Seattle.  If The Disease (Vernon Davis) can match his performance with his talk and Frank Gore can recover from his broken hand, this offense will be able to hang with the other high flying offenses in the division.  While it would be nice for Alex Smith to become the second coming of Joe Montana, he really only needs to improve from a mediocre but improved 2006 to an average 2007.
Defense
On defense, the 49ers made a huge splash giving Buffalo cornerback Nate Clements the biggest contract ever for a cornerback.  Additionally, the team brought in Michael Lewis and Tully Banta-Cain which should turn this defense into a real threat on the field.
Draft
The 49ers had a solid draft which should see several impact players immediately and in the future.  Patrick Willis is battling Derek Smith for playing time and has been compared to Ray Lewis by some scouts.  Joe Staley is being groomed for the future, although most 49ers fans wouldn't mind seeing him dethrone Kwame Harris now.
Outlook
It's entirely possible for this 49ers team to be improved from last year and still finish 7-9.  However, I think the team will come together quickly and finish 9-7 winning the division.  They may not make a lot of noise in the postseason, but they will definitely show people that the 49ers are on their way back to being championship contenders.