@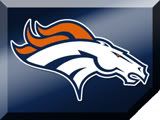 Date: Saturday, August 25, 2007

Time: 9:00 p.m. ET

Teams: Cleveland Browns (1-1) at Denver Broncos (1-1)

Location: Invesco Field @ Mile High --  Denver, CO

I have said all along that the 3rd game of the pre-season is the most important.  That game is finally upon us and not a moment too soon.  There are alot of questions surrounding the team, especially on defense, and hopefully a game against an opponent we should beat will go towards answering some of those.
Remember, though, the final score is not the end all, be all.  How we get to that final score is what is important.  I am focusing primarily on the first half, when both teams will be playing with their first unit squads, to see how far the Broncos have come and where each unit stands just two weeks before the start of the regular season.
Andrew Mason does a great job of getting us ready for the Browns, most importantly the guys that won't be on the field tonite --
RUNNING BACKS:
Travis Henry, Mike Bell and Andre Hall will not play, leaving the running chores to Cecil Sapp, Selvin Young and the recently signed Cedric Cobbs.
OFFENSIVE LINE: Adam Meadows, Ryan Harris and Ben Hamilton did not practice throughout the week and will not play tonight. Matt Lepsis did practice and is expected to play throughout the first team's work.
WIDE RECEIVERS: Brandon Stokley was in uniform each day this week after missing the previous two weeks. Brandon Marshall also took part in work throughout the week. Rod Smith remains on the physically unable to perform list.
DEFENSIVE LINE: With Ebenezer Ekuban injured, the Broncos signed John Browning, late of the Kansas City Chiefs. Assistant head coach Jim Bates said that Browning will work at tackle; he saw action at tackle and end during his 11 Chiefs seasons. Tim Crowder was not in uniform this week and will not play tonight.
While our lack of depth at running back is a bit discouraging I am very anxious to see Selvin Young get alot of work.  I really like the kid and expect big things from him in the future.  Don't ask me why, just something about the way he runs....
Enough talk, time to get things underway.  Make sure to give me your thoughts in the comments, and I'll be giving you my thoughts here....It's time to start taking things seriously and finding out just what kind of team we have!!
Go Broncos!!!

FIRST QUARTER --

Browns First Possession --

*The Browns get the ball first and immediately go to the air for a quick first down. The Broncos have been vulnerable to the slant all pre-season and it continues right there...
*Once again it is a third down failure for the Broncos defense. Good pressure, but the pursuit allows Frye to get out of the pocket and run for the first down. Same ole' same ole' so far....
*Once again the Broncos CANNOT get off the field on third down. The Browns are 2/2 on this drive and the Browns are nearing field goal range.
*Dre Bly victomized by the size of Braylon Edwards and the defense is getting shredded once again. First a goal, Browns...
*80 yards, two third down conversions, and the Broncos first team defense looks awful, no other way to describe it. On the ground, through the air, first down, second down, third down, it didn't matter. BROWNS 7 -- BRONCOS 0

Broncos First Possession --

*Hixon's first chance with a kick-off return is over before it begins with a bobbled catch. A knee give the Broncos the ball at the 20.
*We saw that a bunch last season, a fumbled snap, and the Broncos look completely out of sync.
*Great pitch and catch on third and long. Javon Walker surely looks ready for the season, and a big one it figures to be....
*No doubt who's the leader on offense. Jay Cutler is alot more animated tonight than I have ever seen him...
*Cutler has alot of confidence in his arm and it nearly costs him. The penalty negats an interception and the drive continues.
*My man, Selvin Young gains almost 8 yards. Nice.
*Nice conversion on 4th down and the offense, while not sharp, has looked better tonight and is approaching the Browns goal-line
*Cecil Sapp does a great job picking up the blitz, but Javon Walker can't hang on to the Cutler pass. That's why it's the pre-season, folks.
*Elam converts the 3-pointer, and the Broncos answer the TD with a field goal -- BROWNS 7 -- BRONCOS 3

Browns Second Possession --

*Two kick-offs, two touchbacks. A bright spot so far.
*More bad tackling allows the Browns to get another first down.
*The Browns improve to 3/3 on third down, though it only took a 1/2 yard for Jamaal Lewis to convert.
*Another third down, this time 5 to go. Same result, however, as Edwards beats Dre Bly again to convert. The Browns improve to 4/4 on third down.

END OF THE FIRST QUARTER -- BROWNS 7 - BRONCOS 3