@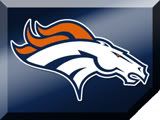 I'll have my complete breakdown a little later, but here is what the Coach and players thought after last night's loss to the Cleveland Browns --
HEAD COACH MIKE SHANHAN --

General --
"Offensively in the first half I think we did some good things.  That first drive we had an opportunity to get in the end zone and we had to settle for the field goal.  We had the ball on the ten.  And on the last drive of the second half I was pleased with the way we put the drive together.  We had the ball three times in the first half.  I thought we did some good things.  We did play very well coming out in the second half.  We had two three plays-and-outs.  Obviously, we'd like to have something going there and finish on a positive note.  Defensively, anytime that you're 5-for-8 on third downs in the first half, the team's going to move the ball and control the tempo of the game.  We only allowed ten points and came back in the second half.  We have a lot of work to do, but we're not there yet, but we'll get there."
On QB Jay Cutler's Performance in the Preseason --
"Jay's done a pretty good job. I'm pleased with how he's handling himself.  We've got a lot of work to do, we're not there yet, but I'm pleased with how he's handling himself, and the way he's played.  I thought he handled himself very well in the drive in the first half.  Pretty impressive, obviously we should have had another touchdown on the first drive.  I thought he put the ball on the money.  I couldn't see from where I was, but I thought it was a pretty good throw.  That's pretty impressive.  There was a lot of pressure obviously on him going into this game to perform and I thought he performed well."
On RB Cecil Sapp's Performance Tonight --
"Cecil gives us a lot of flexibility.  He can play tailback and the fullback position.  He helps us out on special teams and he can help us out in a lot of different areas.  When he doesn't play fullback he gets a lot of yardage.  He's in great shape, and he can play a couple different positions for us, and I was pleased with him today."
On RB Selvin Young's Performance Tonight --
"He looked faster to me than everybody else on the field.  He looked like he was a step quicker than everybody else.  It's pretty impressive for a guy to come in with a couple tailbacks going down for him to step up, and to play with the kind of sense of urgency that he has.  He broke a few tackles and I was impressed with the way that he played."
On WR Brandon Stokley --
"We're not going to play him too much, I think it was good for him to get some playing time after his injury, especially after an Achilles [injury] in the [2006] regular season.  He won't play next week, but he'll be ready for Oakland."
On Defense --
"I think anytime you talk about a `unit' you have to talk to about 11 guys going in the same direction and if one guy's just a little bit off it can make you look average pretty quickly.  So we have a couple weeks to straighten out those things and hopefully we can get there."
On the Secondary --
"I think our secondary is very good.  We're going to get challenged.  There are a lot of great receivers in this league.  We have to get pressure on the quarterback too, regardless of how good those corners are.  If you don't put a little bit of pressure on that quarterback, they can look not average, but not great.  We have work to do as a team, and we have a couple weeks to do it, and hopefully we will."  
On Competition in the Punter Position --
"It's been pretty competitive - both punt and kickoff.  We've got competition at a number of positions and that's one of them."
DENVER BRONCOS PLAYERS --

RB SELVIN YOUNG --
General --
"I'm fighting every day.  Fighting for my job.  Hopefully, I don't get that call that will send me home.  I came into camp and turned on my switch and I'm not turning it off until I retire."
On Coach Mike Shanahan commenting that Young is quicker than anyone on the field --
"I actually felt that way.  I felt that way in practice this week.  I felt real prepared.  I was able to go off instinct and not be thinking.  I was able to look down and see the defense and recognize the defense, recognize my protections and just felt real prepared."
On the Offensive System --
"It's the system.  Obviously, you're going to try to run the ball more than you pass the ball and try to be balanced as an offense.  I'm pretty sure it might have been that way for a lot of years.  The consistent thing for me from the outside looking in is the coach.  Coach [Bobby] Turner [RBs] has been here through all those running backs.  He's just got a gift.  I'm not so sure he gets enough credit for that, but I came in off the street, and like I just said now, I was a step quicker and felt more prepared.  It gave me the edge on Bobby Turner and Mr. Shanahan working together in the backfield, and it's amazing."

WR BRANDON STOKLEY --
General --
"I was a little rusty out there after not playing in a while, but that's what the preseason is for.  We need to get better.  We did some good things and some bad things, but we lacked consistency."
On the Preseason --
"You are playing a lot of people.  The outcome doesn't necessarily matter.  You just want to get cohesiveness and get the flow of the offense and defense going."

LB D.J. WILLIAMS --
On the Defensive Struggles --
"I think it's our communication.  Nobody is being physically beat, it's just us killing ourselves."
On the Transition to Middle Linebacker --
"It's a daily process.  The `Mike' linebacker has more responsibilities and more ground to cover.  If I keep it going, it'll turn into a good thing.  They [the coaches] wouldn't have put me in this position if they didn't think I could get the job done."

S JOHN LYNCH --
General --
"We need to have some success to help our confidence.  I think we all believe that this is going to be a very good unit.  We haven't shown it yet, so, is there some concern?  Yes.  But is there belief that we're going to get this thing down?  Yeah."
"I always try to go out there and play that perfect game, but we're not there yet by any means.  We've got a ways to go, but there are some improvements.  I think you take that and you build upon it, and like I said all along, you play each preseason game just to build for the opener.  We made some strides today, but we have to continue to make strides."  

DE ELVIS DUMERVIL --
General --
"We lost a key player last week in [DE] Ebenezer [Ekuban].  I don't think he's irreplaceable, but I'm just going to go out there and try to play my role on defense."
On his Power Rushing Technique --
"It's something I've tried to improve on in the offseason with my coaches.  I'm just trying to work on power rushing this year because I speed rush a lot and I want to keep them [defenses] guessing.  I'm not a complete player yet, but I'm taking strides to get to that point.  I'm really excited about this year."

DE JARVIS MOSS --
On the Last Preseason Game against Arizona --
"I feel like it's important for the second team to get in there and prove they're worthy to get on the field.  They are complete players and they play at the same level as the starters."
General
"I've got a lot more to show and a lot more to prove, so when the time comes, the coaches will start working me in there more and more."