@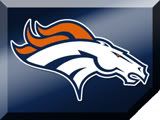 Date: Sunday, September 16, 2007

Time: 4:00 p.m. ET

Teams: Oakland Raiders (0-1) at Denver Broncos (1-0)

Location: Invesco Field @ Mile High -- Denver, CO

Weather Forcast: 84 degrees, Isolated T-Storms, 30% chance of rain


Mike Shanahan and Jay Cutler met with the press for there regularly scheduled Wednesday Q&A.  Here are the details --
  Mike Shanahan --
On the Buffalo game --
"You've got to finish drives. You've got to come up with plays at crucial times, and you've got to score in the red zone and you can't turn the football over. But I've been in games like this before. The encouraging thing is that we moved the football. We ran the ball well and we passed well, so you look at the positives and you go back and look at the film with the team and you go over why you didn't score those points. When you have that type of yardage and you win the football game, it's always a positive but if you lose a game like that then you're kicking yourself for weeks at a time--You let one skip away, especially on the road. It was a nice drive at the end of the game. Obviously special teams came up and made a big play at the end with Jason (Elam) making that clutch field goal. Those are the ones you hope you can sneak away with a win and still do some good things and still look back and correct the mistakes."
On the Raiders-Broncos rivalry --
"People have different terms for the type of rivalry we have but there's a lot of respect. You take a look at the Raiders and I take a look at a team that was third in the National Football League (in overall defense). One hundred and fifty yards a game hasn't been done since 1991 with pass defense and an offense that struggled throughout the year. How do you end up third in the National Football League in defense when your offense can't stay on the field? This is a much different Raider team. You take a look at the offense, you take a look at the preseason, you take a look at the concepts and they're playing much better. They lost a game where they were down 17-0 but they turned the ball over at the 13, 23 and 33-yard line and there's 17 points like that and they were a strong enough team to come back with eight minutes left in the fourth quarter and they're ahead 21-20. Detroit is a much improved team as well. When you take a look at the speculation of a team that went 2-14, it doesn't always coincide with a defense that was third in the National Football League setting all these records when the offense couldn't' stay on the field. That's amazing in itself, so our football team understands that. They know the job that we have at had and hopefully we practice and play accordingly. "
On the Raiders vs. Lions season opener --
"Like I said, sometimes when you're putting in a new offense, there's turnovers. When there's turnovers, you get three turnovers early and you're down 17-0 and you're (opponent) drives (begin) at the 13, 23, and 33, and they come back, that's pretty impressive. You have to take a look at the whole game. You can't just take a look at the stats, and you have to take a look at how a team fights back. The Lions are better than people think they are."
On Bills TE Kevin Everett --
"You look at that as a miracle. The doctors didn't think there was much of a chance. They went back to previous experiences that they've had with people with the same type of injury. I believe that the prayers from people around the country... You believe in miracles and that's a miracle. For him to have the feeling in his legs and hands, I believe through prayer, people actually got it done because he wasn't supposed to be able to have feeling this early or have the feeling at all. I just hope he continues on the same road and he walks out of that hospital. Everybody was very excited in out locker room when we heard the news today."
On seeing severe injuries --
"You don't see things like this. I mean you're talking about life and death, you're talking about paralysis. There's always people that are going to go down and that happened every year. You're going to have ankles you're going to have broken legs, but you're talking about something right there that doesn't happen very often in the National Football League and when it does obviously there's a deep concern, not only amongst the teams but amongst everyone who watches football. To watch that happen and to see something like that (recovery), to me, is a miracle. It's pretty special when that happens."
On having a brain and spinal cord specialist on the sideline --
"We have a number of doctors. I can't tell you if we have a specialist at every game or not, but I'm sure most of the work was done at the hospital but I'm certainly not an expert in that area but I'll ask (Broncos Head Athletic Trainer) Steve (Antonopulos) and see what we do have. I know since a number of injuries that have happened over that last couple of years, not only do we have those people at hand, but they usually stay at the locker room 45 minutes to and hour after the game just in case something does happen, which obviously happened in the San Francisco game (Aug. 20, 2005, with the 49ers' Thomas Herrion)."
QB Jay Cutler --
On earning respect from teammates --
"I've probably gained a little more respect, but I'm still young. I'm still a little inexperienced and made some mistakes out there, but maybe I earned a few more points with them."
On the numbers put up in the game with Buffalo --
"We should have put up more points. I was surprised whenever we got the stats back and saw all the yards we had--how many Travis (Henry) ran for and how many we threw for. It was surprising, third downs, and not finishing drives in the red zone, a lot things account for that. On the road, to win it in the last couple of minutes, we're happy, but we still have work to do though."
On Oakland's defensive performance in its last game --
"I was shocked when I saw that score because they were one of the top defenses in the NFL last year. They are excellent against the pass. They've had some tough breaks on offense but scored a lot of points late. I thought they played really well through three quarters. Those things happen. They are still a good defense with a talented secondary and linebackers that can really play, so they do present some challenges."
On looking forward to the high pressure situations --
"Yeah, it's fun. You would rather be up 20, but that's what the quarterback position is all about. It's making plays when it counts on third downs and game-winning drives. I'm happy. It wasn't picture perfect, but we made some plays. Javon (Walker) made some big catches for us, the line held up and we won. It was fun."
On having the confidence to drive down the field late in the game --
"They don't have a choice. I'm the one calling the plays. They have a lot of confidence in me--the receivers do and the line. I'm getting there with their trust and respect. It takes time. Those things you have got to mesh and gel together to see how everyone reacts in those high pressure situations. Everyone stepped up yesterday. I thought the offense played well. We obviously didn't put up the points we wanted to, but we moved the ball, we executed when we had to in the fourth quarter."
On throwing to WR Javon Walker in the final drive --
"I was just kind of reading out their defense. They were playing cover two, and Javon was getting inside and winning."
On running the option --
"I hope those days are done. I've ran it before. You don't see a lot of it in the NFL. It was just a little tweak we put in there. It worked well the first time. The second and third time, they kind of sniffed it out a little bit. It was effective when we wanted it to be."
On the rivalry with the Oakland Raiders --
"You kind of sense it from the past, but it's a division game for us. It's an important one. We want to get to 2-0. They are a good, solid team, so we're going to have to step our game up again this week and execute even more."
On WR Javon Walker --
"I mean it is third-and-23 (at Buffalo), and he picks up 21 for us. That was a huge play. That saves the game right there. To get hit, come back in, and make a few more catches to set us up. He's a tough guy, a gamer. He gets out there on game day when the lights are on and plays for us. We want to get him the ball as much as possible."
On feeling good about RB Travis Henry being fully healthy --
"Yeah, it does. He looked good in this game, but you never know how you're going to react in that situation. He took a few shots and ran the ball hard. He's only going to get better in time. The more he works with this offensive line, getting in game situations, the more he is going to run."