@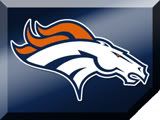 Date: Sunday, September 23, 2007


Time: 4:05 p.m. ET


Teams: Jacksonville Jaguars (1-1) at Denver Broncos (2-0)


Location: Invesco Field @ Mile High -- Denver, CO


Weather Forcast: Partly Cloudy, 74 Degrees, 20% Chance of Rain



Here's a transcript of what the Coach and Quarterback had to say about the upcoming matchup with the Jacksonville Jaguars this Sunday --

Mike Shanahan --

On Tennessee running the ball so well against Jacksonville in Week 1 --
"It was a different scheme than we run. With Vince Young, they use a little bit more of an option. They use his legs and his skills the way they should be used. He had a couple of fakes and quarterback sneaks and made a lot of big plays in the pocket."
On the surprises from the first two games --
"There are always surprises in every game. We moved the ball very well, like we have talked about. We kind of stumbled a little bit getting the ball in the end zone, but I have been pleased with the effort. I've been pleased with the way guys have stepped up in tough situations with their backs against the wall. You hope you can put a team away like we should have early (vs. Oakland) in the third quarter when we went up 24-3 (if a touchdown wasn't negated by a penalty), but you have a couple penalties when you score touchdowns that were called back. Then you have a holding penalty and a couple turnovers on offense and all of this sudden it's a football game. Hopefully we have learned from those mistakes."
On the first two games being so close at the end --
"That's what you want to do, that's what great football teams do--You find a way to win, especially when you have some adversity. Any time you get the kind of points up on offense, lose an onside kick and you're still in the football game, that doesn't happen very often. It shows you a lot of resilience with a lot of our players and the mindset they have to find a way to win."
On QB Jay Cutler wanting the ball in the fourth quarter --
"You watch the way they handle themselves and watch how they handle the pressure. I don't care if it's players or coaches, when the lights are on, you have to come up to play. You've got 11 guys breathing down your throat, and not everybody reacts the same way. You won't know until you do it. You have to feel for them, but until the lights are on, you really don't know for sure."
On the Jaguars --
"I just take a look and see what they did last year. Any time you end up being second in the NFL in total defense, third in rushing offense, you've won a lot of football games in the last three or four years. You take a look at their scoring offense, total offense and rushing offense--They are all in the top 10. Take a look at the running backs and what they have done in the past, they will probably come in here and try to run the ball down our throats. That doesn't surprise me at all, but they will get back (to running the ball), and we will have to meet the challenge. Any time you talk about a team averaging 158 yards last year (rushing) with the same football team coming back, the quarterback is playing extremely well. They will get back on track, hopefully not against us."
On the Jacksonville run defense struggling --
"Any time you hold a team to 44 yards in the second half (against Atlanta last week), you can't judge a team in two games. Let's look at the end of the season or midway through. This is one of the top defenses in the National Football League and very similar to the same defense we played last week. They have been very consistent, and they will do that again this year."


QB Jay Cutler --

On Tennessee (the Jaguars' Week 1 opponent) and Denver's running games
"They were doing some zone stuff and spreading them out. They were just letting the line work and letting the running backs find the holes. We're going to do some of the same stuff and some of same stuff we've been doing the past two weeks as well. "
On his offensive teammates
"They've helped a lot. You've got those big receivers outside, you got (Brandon) Stokley running in the slot... Daniel Graham is playing better than ever, Travis (Henry) getting 120, 150 a game--It makes things easier on me. Without those guys, we probably wouldn't be in the position we are right now."
On wanting to put away teams early --
"It would be nice. We jumped out there early (against Oakland) and we thought we might put them away in the third and fourth quarter, but turnovers and we weren't completing drives... There are a lot of things that went into it, but we got the win and that's the most important part. We're getting a lot of yards; We're just not finishing drives. We got better on third down this week, but we just missed some key ones."
On taking away positives from Denver's two close wins to start the year --
"Definitely. I think this is going to help us later in the year when we get into some tight ball games, some ball games that mean a lot to us in the season, and these experiences are going to help us because we know we can pull games out in the last 10 seconds and overtime. We've been there and done it, so it will definitely pay off in the end, hopefully."
On putting up yards and scoring points --
"We're two games deep, it's not like we've been putting up a lot of yards for 10 games and still only scoring 15-20 points a game. We're two games in and we're still figuring out this team, still figuring out the offense and tweaking things and it's a positive, I think, all the yards we're putting up. We're moving the ball well; We're just not finishing drives and third downs. We're getting chances in the red zone, but we just have to make them count. I think over the next couple week, hopefully we get better at it."
On having to play from behind with little time left --
"I don't have a choice sometimes. I enjoy it, it's fun, it's what the game's all about. It's why the quarterback position is so important because in times like that, you've got to be calm and complete balls and finish drives and we did that. We did that again last week. We had the big drive for the field goal right before regulation ended and then we made the big drive in overtime. A lot of guys are helping out right now. Travis (Henry) ran hard in the third and fourth quarters and he ran hard in overtime, and Brandon (Marshall) and Javon (Walker) and Stoke (Brandon Stokley) are making big catches on third down and moving the chains for us. It's a team effort."
On what he needs to work on --
"I'm doing some stuff well. I'm completing balls. There are just some situations on third down and the interception where I'm making mistakes, but as a whole I'm pretty happy with where I am right now for the first two games. Every game is an experience. I'm learning little things every game and I'm trying to get better and better and going back and watching the film and seeing what things I did wrong and did right and try to learn from it and try not make the same mistake twice."
On Jacksonville's pass rush --
"It's going to be like Oakland. Oakland is one of the better pass rushes we'll see this year. Obviously Jacksonville's got those two defensive tackles and good defensive ends and pressure with the linebackers. The line did a good job against Oakland and I expect the same from them. They'll definitely push the pocket and close things in on you and make you throw over those guys; it's going to be a challenge for us."