@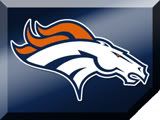 Date: Sunday, September 23, 2007

Time: 2:05 p.m. MST

Teams: Jacksonville Jaguars (1-1) at Denver Broncos (2-0)

Location: Invesco Field @ Mile High -- Denver, CO

Weather Forcast: Partly Cloudy, 74 Degrees, 20% Chance of Rain


We are in full preperation mode for Sunday's match-up with the 1-1 Jacksonville Jaguars and River City Rage from BigCatCountry.com.  Much like the Jags themselves, Rage's answers are inconsistent and a bit underachieving.  Just kidding.  Here are his replies --
MHR -- For the past several seasons the Jags were projected by many to make a serious playoff run, only to underachieve and miss out on the post-season.  What do you see as the reason(s) for this, and is Jack Del Rio an effective week-to-week coach in a long NFL season?
BCC -- If I had the answer, I'd be hired in Jacksonville in a heart beat.  I think that the Jaguars suffer from an inferiority complex that leads them to feel slighted when they're not favored against "big time" teams.  It leads us to play hard and fast against teams like the Colts and we come out on top.  That sort of motivation doesn't play well when you're a heavy favorite against teams like the Titans and the Texans, so we end  up coming out flat and end up looking lame.  Is Jack a good week to week coach? Ask me next week...
MHR -- David Garrard has come in a played well so far this season, though the offense has struggled to put up points.  Is Garrard good enough to lead the Jags to the post-season, and can this offense be effective within the Red Zone?
BCC -- Yes, David has played very well so far this season.  He's making good decisions about when to throw, when to throw away, and when to run.  This has been his biggest flaw in previous seasons, i.e. the Titans game.  If he keeps that up and the coaches let the game get into his hands I think he'll be in the top 10-12 quarterbacks in the league (albeit toward the bottom of that list).  Once we get our running game going (which is inevitable), you'll see points go up in the Red Zone.  We just need to get in the sync of our run-blocking.  Hopefully we learn something from the best ones in the Business (your offensive line).
MHR -- What is the long-term viability of the Jags, and football in general, in Jacksonville.  Can the team succeed long-term in what is considered a small-market, college football hotbed?
BCC -- I could talk about this one for hours.  Yes, we're viable over the long haul, provided that we do well this season.  Sadly, it's all come down to the results of one season to determine if Jacksonville is a viable market. Advertisers and investors are waiting to see how we do in ticket sales and marketability before they invest.  We don't have a Stadium sponsor, which is awful considering that there are only 31 NFL stadiums.  We've gone so far as to sell ad space on the tarps covering the seats.  It's a difficult situation, to say the least.
MHR -- Reggie Nelson seems to be the real deal, what about the other new additions in Jacksonville?
BCC -- Reggie is the real deal, I'm very pleased.  Justin Durrant, our second round linebacker looks to have a lot of "game speed" and plays well.  John Broussard (Chicken Legs) looks to be our speed receiver that we've lacked.  I'm most excited about Mike Walker, but he's out for the season on IR to recover from ACL surgery.  DT Derek Landri is really stepping up even though he's a little undersized.
MHR -- Prediction time - Who wins, what is the score?
BCC -- Jacksonville wins 17-13 with a "walk off" field goal.
NOTE -- Don't know about a 4 point field goal, but we get the point.  Rage thinks the Jags will win.  Head on over to BigCatCountry.com and give 'em hell!!! While you are there you can see the answers I gave to his questions as well. GO BRONCOS!