Tristan
So congratulations to everyone who voted for Tristan and my sympathies again to everyone who was going for Toni D. Like I mentioned before the contest, Toni was 3 votes away from a chance at the win last year. We all knew it would take someone special to knock her out this early. Unfortunately for her, she faced that very woman in her first match up this year.
A look at the numbers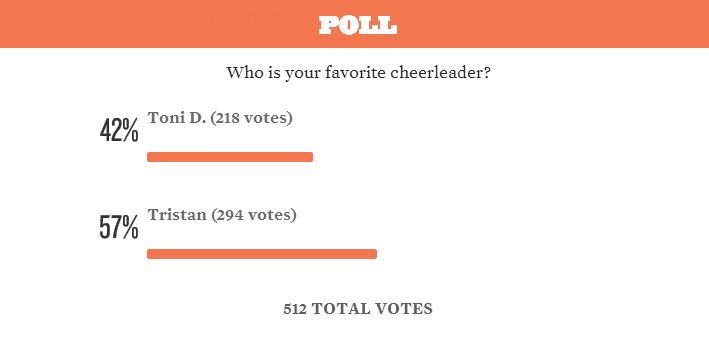 brought to you by bronco4ever15
And here's a quick peek at our updated bracket. As always, if you can't see the whole thing, just click on the picture and it should take you to the source image:
Remember:
I will not be tolerating any derogatory, insulting or demeaning comments about our cheerleaders. They are all gorgeous, and I'm fine with you talking about how great they look or how awesome their answers are, but I will not stand by and watch anyone nitpicking about some perceived flaws about their appearances. If I see any more of this kind of talk about our cheerleaders, the comments will be removed. Repeated comments will be cause for warnings and or punishment from MHR. I will continue to post this new rule for anyone who may have missed it for the rest of the tournament. Thank you for being civil and giving the proper respect that our cheerleaders deserve.