Candace
So congratulations to everyone who voted for Candace and my sympathies again to everyone who was going for Sam. To be honest, my first thought on this vote is to call shenanigans. The vote total is double what it typically has been this year and we've never seen such a huge comeback so late (60 vote swing in final 24 hours). But, in the end, both women were more than qualified to move on, and it's just by bad luck they met up here. Que sera sera.
A look at the numbers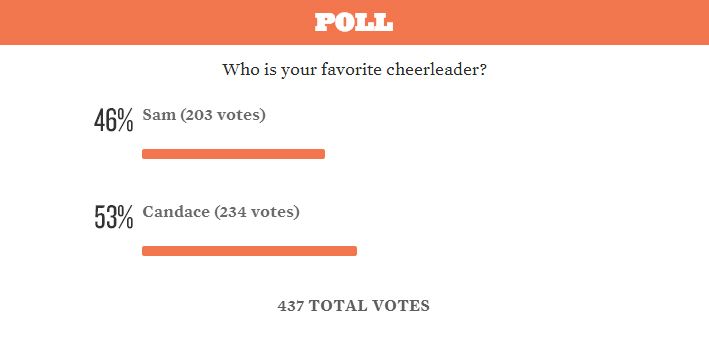 brought to you by bronco4ever15
And here's a quick peek at our updated bracket. As always, if you can't see the whole thing, just click on the picture and it should take you to the source image: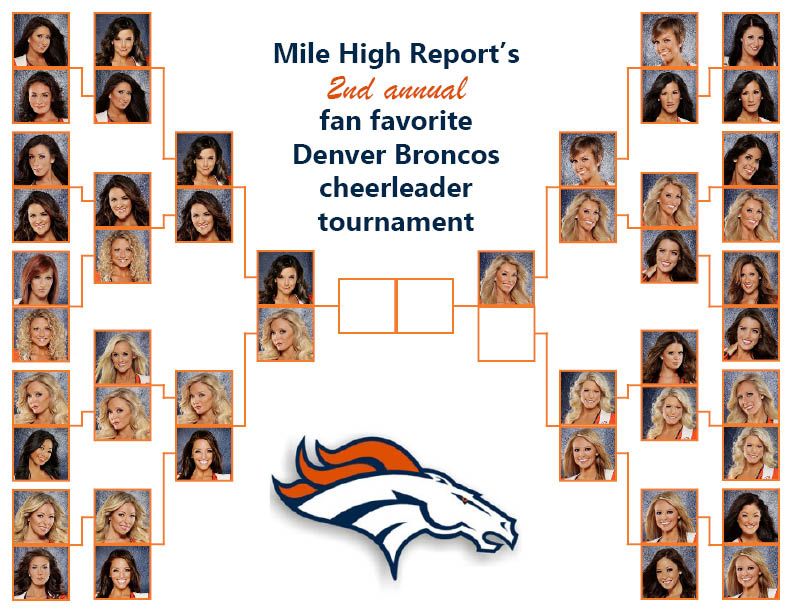 Remember:
I will not be tolerating any derogatory, insulting or demeaning comments about our cheerleaders. They are all gorgeous, and I'm fine with you talking about how great they look or how awesome their answers are, but I will not stand by and watch anyone nitpicking about some perceived flaws about their appearances. If I see any more of this kind of talk about our cheerleaders, the comments will be removed. Repeated comments will be cause for warnings and or punishment from MHR. I will continue to post this new rule for anyone who may have missed it for the rest of the tournament. Thank you for being civil and giving the proper respect that our cheerleaders deserve.