1. Knowshon To Test Free Agency
This news was well covered and debated yesterday on Mile High Report, but the news about the Denver Broncos letting Knowshon Moreno go in free agency this year really is just a numbers game. The Broncos just have too many star players that need to be locked down long term and running backs are just a dime a dozen anymore.
I won't downplay the loss as even though running backs are a dime a dozen, you won't find very many guys on the street or in the draft with the heart of Knowshon Moreno. It's a business though and I hope he gets to take a Super Bowl ring with him wherever he goes.
Just said on @nflnetwork: #Broncos don't expect to be able to sign RB Knowshon Moreno back for 14. He's a free agent. Should hit the market

— Ian Rapoport (@RapSheet) January 29, 2014
2. No Security Threats at Super Bowl XLVIII
In America's second most secure city and surrounding areas, there has been no specific threats to the venue and if you are one of the fortunate few that will be in attendance you will have the following to look forward to. You will be passed through metal detectors, then a pat-down search and you'll be required to unzip and remove outer garments for security personnel. You can bring one gallon freezer bags, though I'm not sure what that means unless it means you are to use those as your purse or wallet instead of your normal purse or wallet. 'Murica
3. Polar Practice for Broncos
Our own Kyle Montgomery found this image from the Denver Broncos photographer on Instagram. The cold weather has been massively overblown by the media, especially given that the team its supposed to effect negatively has twice as many cold weather games each year as does the Seattle Seahawks.
I think this team will be just fine on Super Sunday.
4. The NFL Hates Freedom
The NFL will be blocking live streams at the Super Bowl due to what the NFL is saying is too much demand. Personally, I think its because they hate freedom. Harsh I know, but any out of area fan knows what its like to try to watch their favorite team live without having Direct TV as your television provider.
Apparently, they allowed it last year and it caused massive problems, so they are proactively blocking it this time around. I can see why that needs to happen, but I saw this as an opportunity to bash the NFL's anti-online streaming stance. Give us more ways to watch and you wouldn't have a problem Mr. Goodell!
5. Bring on the Stock Exchange!
John Elway and Joe Ellis will be on hand at the New York Stock Exchange this morning at 7:30 a.m. MT.
John Elway and #Broncos prez Joe Ellis will ring the N.Y. Stock Exchange opening bell: http://t.co/8vn0ISWTLH

— Denver Post Broncos (@PostBroncos) January 29, 2014
Wall Street should have gotten the NFL's robber baron to ring the bell. He's just got that swagger.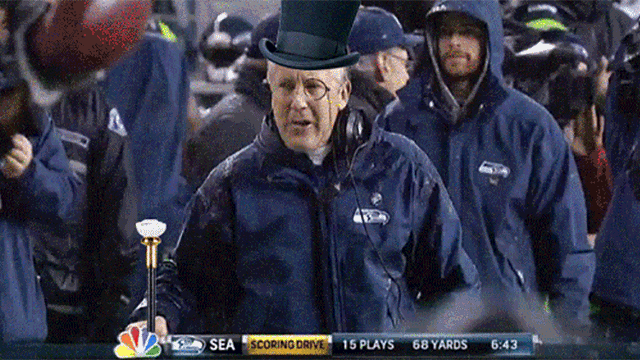 6. Bullies Never Prosper
Jonathan Martin has finally come out to lay out all of the facts from his perspective. Having had to deal with meathead bullies in my lifetime, I suspected this was exactly how the situation in Miami played out over the course of years.
Usually, when you become desperate like that and there is no one to turn too you have to decide whether to fight or take flight. He made the right decision, since it is plainly obvious that if he had stayed and fought his teammates would have turned on him just like they did when he took flight.
It's best for all concern that Martin left that dysfunctional situation. I hope he gets another shot somewhere in the league, but front offices are notoriously conservative and in all likeliness, Jonathan Martin will never see the field as a professional football player again. However, if its a consolation, neither will Richie Incognito.
Horse Tracks