I hate letting go of the greats
When true Denver Broncos greats either retire, get traded or straight up cut, it hurts me to the core as a fan. I understand its a business and the business is winning, so the front office has to do what they have to do.
Up until 1998, I didn't truly appreciate this aspect of football, but once John Elway retired, Steve Atwater axed and Shannon Sharpe shipped off I began to celebrate my favorite longtime Broncos much more. Champ Bailey deserves to be among those names and though I think not even trying to retain his services was a mistake, I understand the decision and its already time to move on.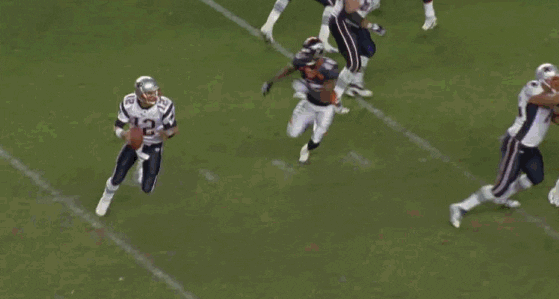 I don't hate letting go fumblers
Trindon Holliday is not going to be a Denver Bronco in 2014 and I am pretty much okay with that. I loved his enthusiasm for the game, but I hated his terrible football acumen. Add that to the fumbles and I was done with him very early into the 2013 season. Best of luck to you, sir!
Report: #Broncos to let Trindon Holliday walk #MHR #winning http://t.co/lJ1nLTV1Dl

— MileHighReport (@MileHighReport) March 7, 2014
Flush with cash and cap
Parting ways with Champ Bailey certainly did one thing for the Broncos - opened up some spending capital. They are not quite on par with the Oakland Raiders, who seem content fielding terrible football teams in order to make a profit, but they do rank pretty high in cap space at $28,750,000 or so.
And as for '14 cap room, here are the teams that have most now ... Raiders $64.3M, Jags $59.3M, Browns $49.9M, Colts $41.0M, Dolphins $35.2M

— Albert Breer (@AlbertBreer) March 6, 2014
How to draft without darts
SBNation.com busted out a great piece diving into the NFL scouting process that is well worth the read. At first, the article gave me visions of the movie Moneyball when all of the scouts were a bunch of know-it-alls who really didn't know anything. However, I then started reading it.
My biggest takeaway was the two opposing schools of thought. One involves scouts all getting together with the general manager and reviewing tape and prospects as a group, while the other things that's the dumbest way to run a franchise. Sorry Baltimore, but the group think teams seem to be doing a better job at talent evaluation given the teams involved with that model are the Seattle Seahawks, San Francisco 49ers, Green Bay Packers and the Kansas City Chiefs. They made no mention of the Denver Broncos, but everything Elway has said points towards group discussions.
The entire post is pure gold for us hardcore fans.
Bottom of the Barrel - yeah, I said it.