A day-by-day Broncos player breakdown is something we've been doing since our days at BroncoTalk nearly a decade ago. This year the tradition continues as we look at the Denver Broncos roster heading into the 2015 season in our 90-in-90 series.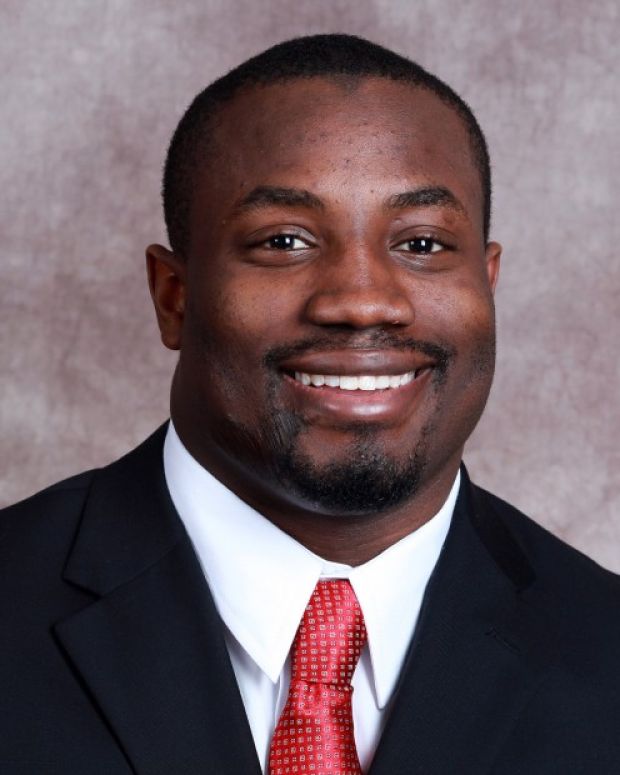 Name: Zaire Anderson
Position: S/LB
Height: 5'11   Weight: 220
Age: 22   
Experience: R
College: Nebraska
Linebacker Zaire Anderson joined the Denver Broncos as an undrafted free agent hours after the 2015 NFL Draft concluded.
Anderson played college football at the University of Nebraska where he played three years of college football for the Cornhuskers.
While at Nebraska, Anderson has put up some solid numbers for the Cornhuskers. During his three-year career at Nebraska, he totaled 159 tackles, 16 tackles for a loss, 5 sacks and 3 forced fumbles. His best season came in 2014 when he totaled 103 tackles, 10.5 tackles for a loss, 2 sacks, 5 pass deflections, and 3 forced fumbles.
I feel my biggest strengths are that I am a very good tacklers and I have a nose for the ball. I am physical and aggressive.
—Zaire Anderson
Anderson gives the Broncos a tackling machine at linebacker. He's a sound tackler, he has a nose for the ball, and he is quick and agile. These traits should really help him make an impact during Training Camp and the Preseason.
I like that I have the ability to make plays. I like attacking the football and making big hits from the LB position. I like having the ability to hunt down the QB.
While he is listed as a linebacker, it's unknown what his exact position or role is at this point and time. He's listed at 5'11", 220lbs which makes him rather small for a linebacker. So it's possible he could be competing with seventh round pick Josh Furman for the Linebacker/Safety Hybrid role.
The good:
As I said prior, Anderson has a nose for the ball. He totaled 103 tackles for Nebraska last season and was an impact player for their defense.
He's a well-rounded football player. He's a sound tackler, a quick and agile blitzer, and can cover tight ends and running backs. Anderson also mentions that he is physical and aggressive.
I feel my biggest strengths are that I am a very good tacklers and I have a nose for the ball. I am physical and aggressive.
I believe these traits could help Anderson become a solid special teams player. If he excels in this role, it would really help his chances at making the Broncos 53 man roster, or at least the Broncos Practice Squad.
Overall I do like his skill set, but he will probably have to switch positions to make it in the NFL.
The bad:
His size is my biggest concern. At 5'11", 220lbs he lacks the size needed to be a productive NFL linebacker. Despite him having all these positive traits, he'll ineffective if any offensive lineman gets his hand on him.
The Broncos scheme also is an issue for Anderson. He's not an edge rusher and doesn't have the block shedding ability or size to be an inside linebacker in a 3-4 defense. He's probably best suited to be a weak-side linebacker in a 4-3 defense if he wants to make it as a linebacker in the NFL.
I think his future is at strong safety. I believe his skill set makes him best suited to be a box safety who will be able to make plays in space. Or even a linebacker/safety hybrid who can play in some sub-packages.
Quotable:
"I am looking forward to being part of the league. I am looking forward to proving to people that I can play in the NFL and make plays. I want to help a team win football games."
Roster status:
Right now he's probably on the outside looking in. However, I believe if he shows well in Camp and the Preseason he could find the spot on the roster as a special teamer/5th safety/hybrid` linebacker safety role.
Ultimately he probably finds a spot on the Broncos practice squad. I see them moving him to strong safety, and the move to the practice squad will give him time to learn the position, and be ready to fight for a backup job in 2016.