It's that time of the year again. Mile High Report is in the midst of our annual 90 players in 90 days roster breakdown. Last year went fairly well, but continuing today and through August 27th, we'll break down every player on the Denver Broncos roster.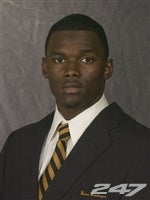 Name: B.J. Lowery
Position: DB
Height: 5'11"   Weight: 193
Age: 24   Experience: R
College: Iowa
In January, B.J. Lowery was signed to a reserve-future contract.
The climb is steep for Lowery to crack the Broncos' 53-man roster in 2016, but he doesn't have to look far for inspiration from recent players who were in his same spot - and just last season.
The defensive back from the University of Iowa last played for the Cedar Rapids Titans of the Indoor Football League. Lowery is classified as a rookie for Denver as we inch closer to training camp.
The Broncos signing Lowery came after a tryout in early December.
The Good:
Last year Denver signed 16 players to the same contract as Lowery. One of them, center Matt Paradis, became a starter and is now the only player with that classification who returns on the offensive line. But Paradis isn't alone.
Bennie Fowler impressed in training camp and was signed to the active roster. The rest is history for the young receiver. And who can forget the Broncos Country darling, Kapri Bibbs, who has been on the practice squad and been active for a few games. Some speculate this is the year Bibbs sticks on the final roster at running back.
If Lowery can impress John Elway, Gary Kubiak and the rest of the coaching staff in training camp, he has a shot. The Broncos have proven when they say they're all about competition, they back it up. Denver wants players like Lowery to crack the roster.
The Bad:
The Broncos are loaded at defensive back. That means they aren't a lot of spaces available on the roster.
When it comes to the practice squad, one has to assume Denver will use one spot for Taurean Nixon. That makes the task for Lowery that much tougher.
Will Elway and Kubiak keep two defensive backs on the practice squad?
Lowery can take care of that if he follows Fowler's lead and shines at training camp.
Roster Status:
The most likely scenario for Lowery to stay with the Broncos is to get on the practice squad. There's a chance he could make the final 53-man roster and wreak havoc on special teams but the likelihood that happens isn't great. The chances improve slightly for the practice squad but not by much.
For Lowery, it all comes down to training camp.
The good news is he doesn't have far to look to see what happens when a player does standout at camp.