The Denver Broncos defense played fast and physical, but mistakes were made and the NFL has decided to fine both safety Darian Stewart and linebacker Brandon Marshall for hits on Cam Newton.
Stewart was slapped with a fine of $18,231 for a hit the NFL felt was illegal. Stewart was flagged for a roughing the passer call during the game and now will pay a hefty fine.
Marshall's hit on Newton appeared to be far more egregious as he launched himself into Newton's helmet on a play that wasn't called a penalty during the game. According to Troy Renck of The Denver Channel, he will be fined $23,400 for the hit.
It's hard to argue that one.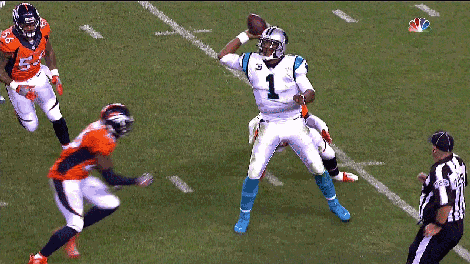 Marshall defended the style of play from the Broncos defense, though he'd probably like to have this play back.
We just play hard, man," explained Marshall. "We hit hard. We play fast. We play faster than any defense in the league. Just because we hit Cam in the head a couple of times, that doesn't make us dirty. Look at some of the dirty plays in the league. There are a lot of dirty players, and that's not our M.O."
Both fines will be donated to charity as is how the NFL does it, so at least some good will come from these disciplinary actions.
Money from Marshall's & Stewart's fines go to NFL Player Care Foundation & the Gene Upshaw Players Association's Players Assistance Trust.

— Ian St. Clair (@IanStClair) September 14, 2016