Week 4 has come and gone and these power rankings shifted slightly after the first two. We'll call Denver and New England 1a and 1b as they are clearly a cut above the rest through three weeks.
Let's profile the elite ten through three weeks and then make fun of the rest.
1a. Denver Broncos (3-0)
All the reigning Super Bowl champions did through the first three weeks is take care of a Carolina team bent on revenge, a team led by Andrew Luck and a team that won of the AFC North in 2015.
During this #Broncos current 8 game win streak they have held opposing QB's to 6 TDS, 7 INTs and have sacked them 30 times! #OrangeCrush

— MileHighReport (@MileHighReport) September 26, 2016
You cannot ask for much more given all of the doubt the national media gave the Broncos heading into the season. Speaking of that, here is Broncos Country warding off the sudden affection the Broncos are getting from the national media.
1b. New England Patriots (3-0)
I really wanted Brock Osweiler to beat the Patriots, but like the Broncos, the Patriots have a ton of pride and being home underdogs was clearly insulting. And Osweiler paid the ultimate price for it. Suddenly, it's not the quarterbacks that matter in the NFL. It's that defense. Something tells me these two teams will be meeting again in late January. Hopefully in the Mile High City.
Speaking of which, before you Patriots fans cry about being 1b in these rankings: There is one team in the NFL that you don't actually own. In fact, your franchise and Bill Belichick can't seem to win on the road against this team either. Guess where you play later this season? Go beat the Broncos before you whine about this ranking.
3. Philadelphia Eagles (3-0)
I was called "a clown" last week for calling the Eagles the worst 2-0 team in the NFL. In hindsight, that hater was absolutely correct. The Eagles are damn good and Carson Wentz is way better than I gave him credit for. I'm a believer now. Please forgive my past transgressions.
4. Minnesota Vikings (3-0)
The Vikings defense is on a level very similar to the Broncos defense. And I say that as a huge hat tip of respect towards them, not as a disrespectful nod towards Denver.
I thought the Vikings would lose a close game in Carolina, but cover the spread. I was wrong. They went in there and dominated the Panthers instead. You are looking at a legit NFC contender right here.
5. Pittsburgh Steelers (2-1)
Oh boy. It doesn't feel right leaving the Steelers in the top 5 after fully shatting the bed on Sunday. Perhaps they just had a bad game. I'll hold off for one more week for throwing them into the garbage heap with the likes of the Chiefs and Raiders.
I would bet Chris Harris Jr. is studying that game film already.
6. Seattle Seahawks (2-1)
Welcome back, Seattle. You kinda sucked through two games and finally got your shit together. I may hate your franchise, but I know when a roster has talent and this team has it. My favorite story of the week might be this random 7-year streak Pete Carroll has going.
7. Baltimore Ravens (3-0)
I can see Ravens fans right now reading this post and going, "But we're undefeated! How can the Steelers be ahead of us?"
The answer is simple.
Just be glad I even put you up here. :)
8. Green Bay Packers (2-1)
Aaron Rodgers went ape shit, just as I predicted last week. Of course, the Packers inexplicably let the Lions back into the game after taking their foot off the gas peddle in the second half. If the Packers offense finds any kind of long term rhythm then they will definitely be a dangerous force in the NFC.
9. New York Giants (2-1)
Ahhhhh, there's the Tom Couglin Giants we all know and love. Losing games you should have won since 2000-something. One thing I absolutely loved was Odell Beckham's fiery competitiveness against Josh Norman, but in true dumbassery Ben McAdoo called his player out for getting emotionally charged (could also have been a temper tantrum, but lol). More of the same from this franchise it appears.
Beckham should be evaluated for a concussion on that. Karma can be a bitch sometimes.
10. Dallas Cowboys (2-1)
Yes, count 'em. That is three NFC East teams in the Top 10. I'm not even sure I was alive the last time that happened. The division is taking care of business, so why not give credit where credit is due? The only losses these three teams have is against their own divisional opponents.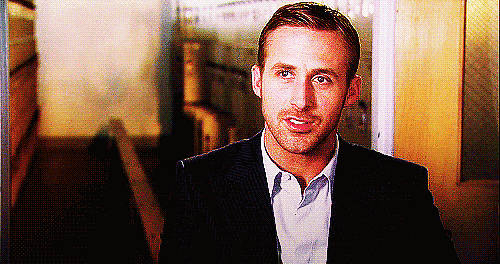 11-22. Close, but no cigar.
The following teams are close to being worth something, but they have serious questions. Take the Kansas City Chiefs, for example. They had six interceptions (one a pick-six) and could muster just 24 points against a New York Jets team that fully crapped themselves. What a joke, but the Chiefs are 2-1 so they are certainly in the hunt. lol
Close but no cigar teams: The aforementioned Chiefs, Arizona Cardinals, Atlanta Falcons, Detroit Lions, Indianapolis Colts, Miami Dolphins, New York Jets, Oakland Raiders, Washington Redskins and those pesky 2-1 Los Angeles Rams.
The other three teams I kind of like and could fight their way into the top 10 soon enough. The Carolina Panthers and Cincinnati Bengals each have two losses, but they came against teams currently in the top five in these rankings. The Houston Texans just got curb stomped, so...
Hey Raider fans. This one's for you! lulz
23-30. We're so bad.
Under the "we're so bad" category of 2016 NFL franchises we have the Buffalo Bills, Jacksonville Jaguars, New Orleans Saints, San Diego Chargers, San Francisco 49ers, Tampa Bay Buccaneers and Tennessee Titans.
There's always next year, guys.
31. Cleveland Browns
The Browns are moving on up after playing two teams very tough in consecutive weeks. They at least have a heartbeat three games into the 2016 season. That is more than I can say for the team at the bottom of this week's power rankings.
32. Chicago Bears
John Fox is probably asking his friends and colleagues, "Isn't just playing the game of football enough?" The answer is yes. If you like losing and playing uninspired football week after week, with a quarterback who simply doesn't give a shit anymore. Deal with it.