Of course it's way too early for mock drafts, but instead of the endless QB debates I thought I might do a early mock draft with a rosy outlook for the Broncos season. In this scenario I am going to say the Broncos end up getting into the playoffs and making some noise. I am saying we pick somewhere around 24-28. Maybe that is overly optimistic, but I wanted to do a mock where we aren't looking for QB 1 of the future necessarily.
Round 1 - Zion Nelson - OT Miami - Some day Denver will either address a stud MLB or RT in the first round, I am predicting next year we address the RT situation. While the OT class is definitely not as deep as this past years, Nelson is an intriguing prospect, he checks all the boxes you want regarding a tackle regarding height, length, and agility. He is relatively thin framed and likely could use a good year of building up some more muscle especially in the lower half to generate more power at the point of attack, he needs to be more consistent with hand placement as well and this season he could take the next step to showing he can become an elite tackle in the college level. Right now his stock is somewhere between am early 3rd to late 1st round pick, I anticipate he will likely push up into the 1st round simply because of his speed and agility and length. How far into the first round remains to be seen, but I really like his potential under someone like Munchak as I see him able to start on the right side and potentially slide to the LT side at the end of Bolles contract if we chose not to resign him due to salary cap reasons.
Round 2 Perrion Winfrey, DT Oklahoma - I wanted to go MLB so bad here, but really like Winfrey's potential here, a JUCO transfer last year he really started to excel at Oklahoma. While not elite size or length, he has a solid frame, he shows a very twitchy reactions and has generated very good rush with combination of leverage and get off. Too much potential to be a quality starting DL to pass at this point. This likely won't be a position of need going into 2022, but this would give us some added flexibility regarding future extensions. And like someone said you can't have too many good pass rushers, same thing applies for DBs and defensive lineman. He could easily move into the first round conversation with an outstanding season this year.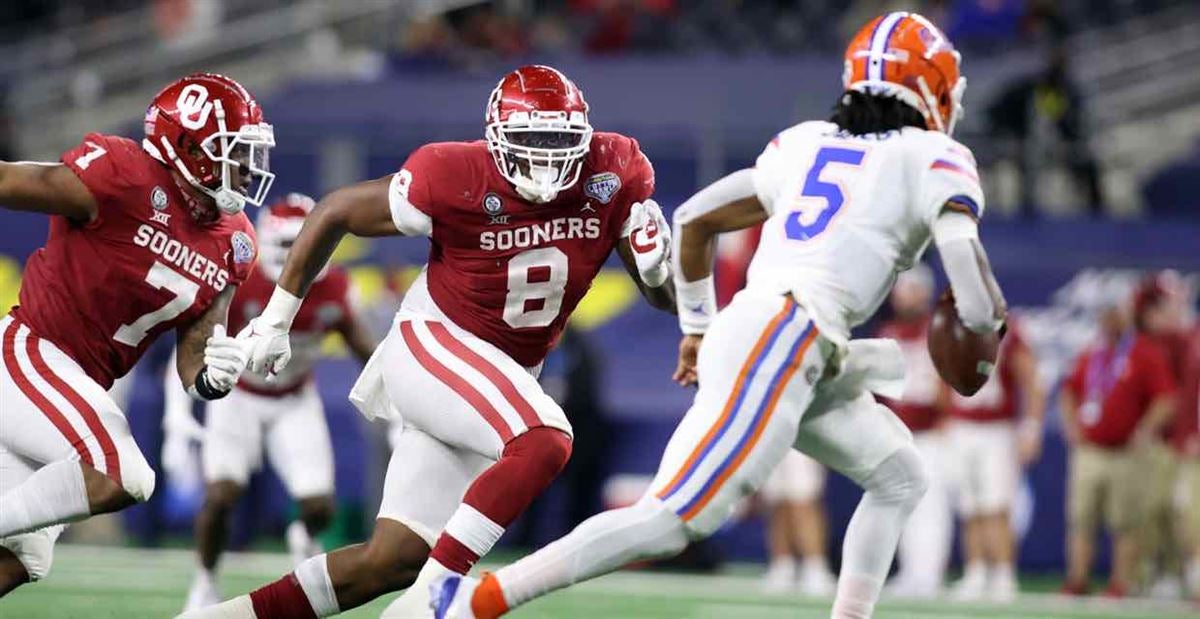 Round 3 Brandon Smith, LB Penn State - If Smith realizes his athletics potential, it is highly unlikely he lasts until the third round or even the 2nd round. He is a top 20 recruit who reportedly ran a sub 4.4 40yard dash in HS. He has definitely flashed athletic potential with the Nittney Lions and has the potential to be a Isaiah Simmons type of freak LB who excels at coverage yet can also be a force on the run. Last season though while he had some highlight real plays, he definitely did not play fast and looked lost at times in coverage. This season will be a way to see if he can improve his coverage skills and start showing better instincts.
Round 4 Phil Jurkovec QB BC - While he was a top recruit who originally landed at Notre Dame who didn't want to sit behind Ian Brock, Jurkovec looks like a good proto typical QB measuring in at 6' 5" with solid arm strength and decent mobility and running ability. Last season was decent and he should have a better than average season this year. This next year's class likely doesn't have the elite talent at QB as 2021, but I think it does have decent potential depth of guys who likely can be average to above average starters in the league. Jorkovec has a unorthodox release and doesn't attack downfield as often as he maybe should but he generally is accurate and understands how to move the ball in the system.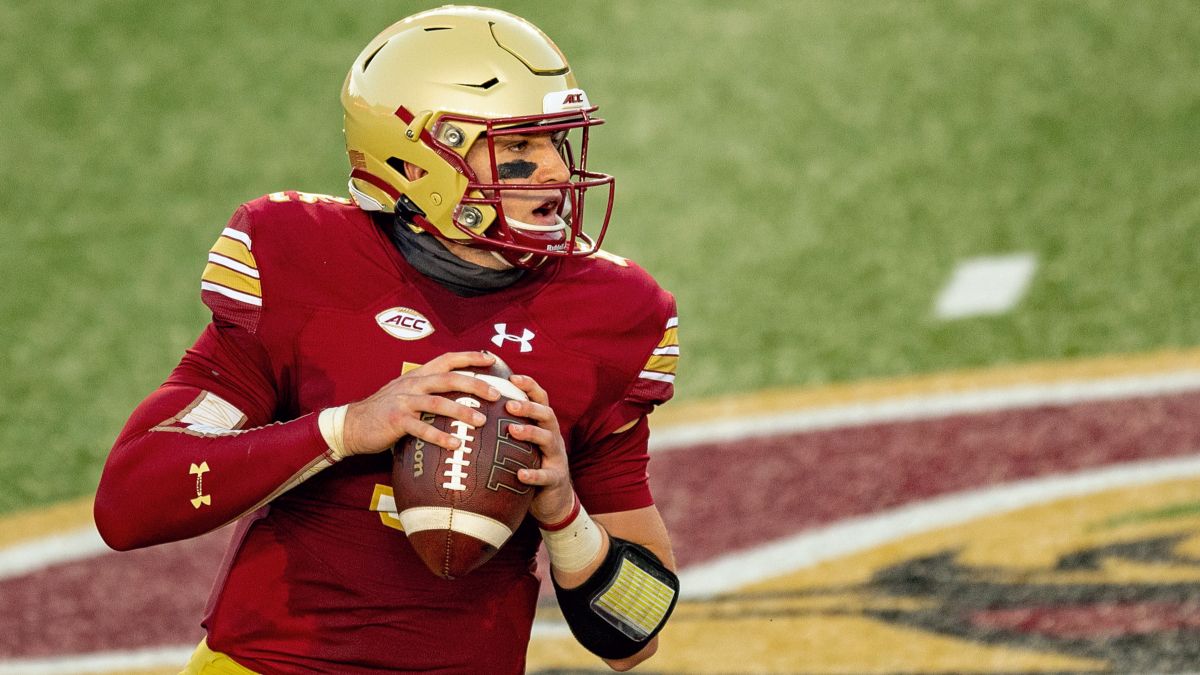 Round 5 Deangelo Malone Edge/OLB - Western Kentucky He was the Conference USA Defensive player of the year in 2019, totaling 11.5 sacks, and with a shortened season in 2020 he still managed to put up 6 sacks along with 71 tackles. He has a great knack as far as being able to get small and exploit weakness of an offensive lineman. He has great burst and can get around tackles fairly easily. His biggest knocks are he has a relatively lean frame and questions remain if he can hold up consistently at the point of attack, and he plays in a lower tier conference. I think he is somewhat similar to Reed in that he is likely never going to be elite, but he can be a solid rotational piece to bring in.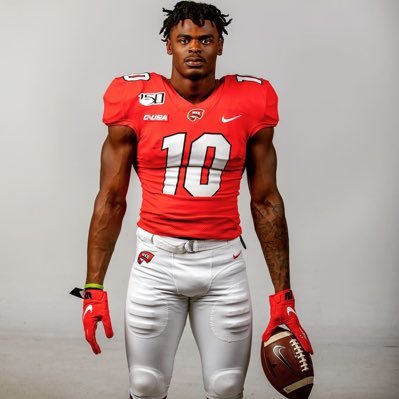 Round 6, Sincere McCormick RB UTSA - While standing only 5' 9" and that may be a little generous, he is a solid 200lb, watching some of his highlights he doesn't have elite speed, but does have good vision and is more of a downfield runner than one would expect from his size. He runs well between the tackles and also can get to the edge and turn it up, does not have elite deep speed. Does show good hands. Not asked to block much at UTSA, he does show a willingness to tack contact and actually should be a decent blocker due to natural leverage. Has shown to also have good hands as a receiver.
Round 7, Nate Landman LB Colorado - This is a plug for hometown Buff. Landman decided to come back this season, I think he just is a tremendous football player. I think he likely is going to be limited at the next level due to athletic limitations, but he's definitely the type of player you like to have on defense as he is smart and understands where he needs to be.