Every season in Bronco land it seems to be a steady stream of another RT. At some point, hopefully in the not to distant future we can draft a quality starting RT for the Broncos. So with that in mind although not as exciting to pay attention to, here are some tackle prospects for next years draft that if you get a chance you may want to check out.
Evan Neal - Alabama - If nothing else, Alabama gets massive humans to play on their offensive line. Neal started as a true freshman as a guard and then moved to RT and is set to start at LT this year for the Crimson Tide. He is massive, 6' 7" and around 360 lb. He is solidly put together, he has a great base and the weight is solid muscle for the most part. I don't know if he will have the true elite lateral mobility needed to be an elite tackle in the league but he poses tremendous power, length, and has shown he can adjust to coaching well. He seems very natural in both pass protection and run blocking, he has good bend especially for a kid as big as him and a nasty punch. He likely will be the first offensive lineman taken in the draft although he may slip if the thought is he is a more natural RT. But the ability to play multiple positions on the line will be a huge value for him and any team and he likely will have a very long and productive NFL career. I would say for sure he is a top 10 pick and if he can show well at LT this season, he should be a top 5 to top 3 pick.
Jaxson Kirkland - Washington - Kirkland moved to left tackle last season after playing guard for two years at UW. Kirkland has the prototypical LT frame being 6' 7" with long arms. However, he is a little light at 300lb and could stand to add some muscle to his frame especially in the lower half as he does have some issues consistently developing power in his base. Where he excels is as a pass blocker where he mirrors very well and has good lateral quickness to make sure people cannot get around him and uses his length and hand placement well to stalemate rushers. Another year of starting and having another productive season should guarantee him a first round grade. While the RT position has evolved in the NFL somewhat into being not as reliant on being the power side, there is still some need to have that position be able to anchor against power rushers and get movement in the run game from power drive blocking. While Kirkland has great set of tools in the pass blocking game he will need to improve his run blocking ability as he is more of a positional/wall off type blocker versus a guy who can consistently move larger d-lineman off the line scrimmage. I think depending on how much he improves on the run blocking, he has a chance to be picked anywhere from say 10 to 30.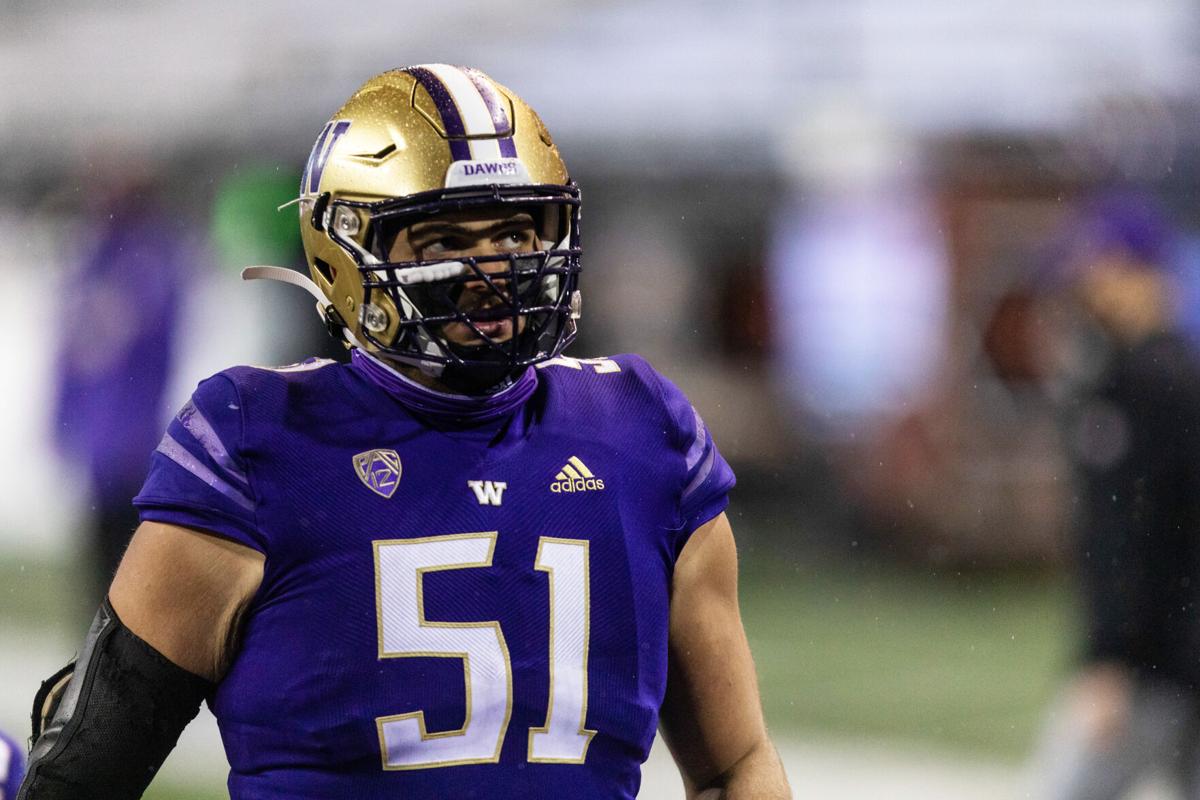 Kenyon Green - Texas A&M This kid may end up as a guard in the NFL cause he does lack the elite arm length you typically want in a tackle. But he definitely has great athletic ability, he is 6'4" and 325 lbs but has excellent movement skills and power. He has only played guard at Texas A&M but is set to start at tackle this year. He has tremendous power in the run game and is easily able to get to the 2nd level and dominate. What he has struggled with is pass blocking mainly due to poor technique with hand placement. So this year will be telling if he can show he can get much better with technique as he has the athletic ability to move well and slide along with the ability to handle power and bull rushes. His draft position will really be determined on how well he can transition to tackle, I think he has the athletic ability to be a starting RT in the NFL but as I said, he may eventually end up being a guard due to arm length. I think he has a chance to sneak into the back end of the 1st round but likely is a day 2 pick.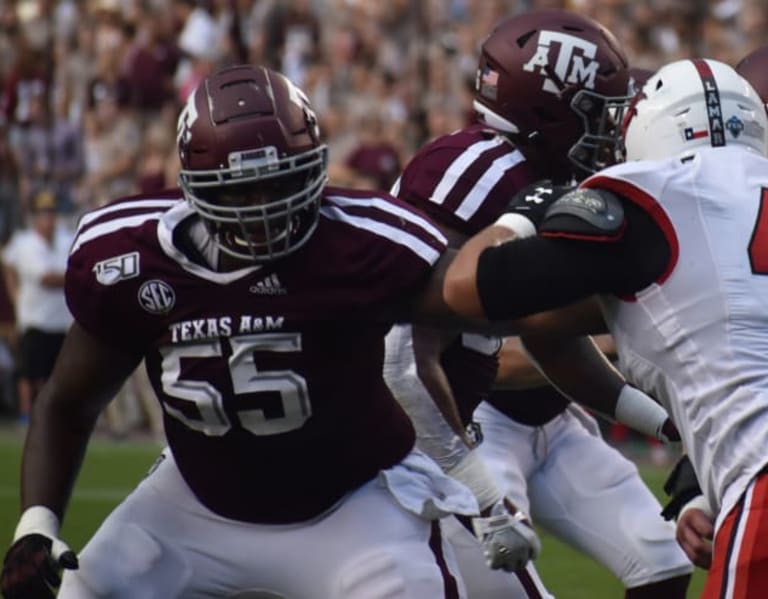 Daniel Faalele - Minnesota - As big as Evan Neal is, Faalele is even bigger, last season he played at 400lbs, and is 6' 9". This kid is truly massive. This year it is reported that he is down to 370lbs. Relatively new to football, only starting to play in 2017, Faalele is a guy who has some things you can't coach like natural power. He missed 2020 season but started first two seasons at Minnesota. His freshman year was filled with struggles but he did improve dramatically in 2019. He struggles with movement somewhat at 400lbs so it will be interesting to see how much his movement improves playing at 370lbs. He has elite length that you want in a tackle and if he gets his hands on a defender then typically it is game over. If he can improve his footwork and show improved ability to move at the lower weight then he has a chance of being a top ten pick. Likewise, he may also slip to the day 2 or day 3 pick if he doesn't improve his footwork. He does project as a more natural RT although he plays LT for the gophers.
Zion Nelson - Miami - Nelson had a rough freshman year being a starting true freshman he allowed 38 pressures. He dramatically improved last year cutting that down to 12. He is very athletic and if he continues to show marked improvement may have a shot at being picked in mid to late first round. He is 6' 5" and possess very good arm length. He is very good at getting to the 2nd level in the run game and has demonstrated decent power in the run game, in pass blocking he gets out of his stance well, is very good at sliding and mirroring, and does not get beat around the edge often. What he has had issue with is consistency in hand placement and losing leverage in pass blocking along with having to put on weight in order to maintain power. currently listed at 315 lbs he still is somewhat thin and lean for his frame and could stand to add some more muscle mass in his legs to help with being able to anchor. He likely is a more natural LT but I think he should be able to play RT in the NFL as well.
Thayer Mumford - Ohio State - Mumford likely would of been a day two pick last season, but decided to come back for his senior year at Ohio State. He has shown improvement every year at Ohio State and does have a chance to improve his stock and be a late day 1 pick this year. Mumford has a ton of experience and has the prototypical size and good power, he has shown adequate agility and ability to get to the 2nd level, although I would not call it elite. His main issues come with getting over extended in pass protection and losing inside leverage to speed rushers, where he extends his set to the outside and then is subject to inside moves. He will need to improve the footwork in this area as he has very good technique when he doesn't get overextended and has good power and ability. I would say he generally is a notch below on the agility and overall athletic ability that some of the other tackles on this list posses.
Abraham Lucas - Washington State- Lucas is an intriguing prospect. He has shown he is a nasty run blocker and at 6' 7", 330 lbs and shows excellent power and drive and ability to get to the 2nd level. He also is very able to counter bull rushers. If he can show improved lateral mobility in pass protection he definitely will be a high Day 2 candidate. He has shown that he has a very good understanding of pass protection and generally slides well and has consistent hand placement. He does generally struggle somewhat being consistent in sliding and mirroring consistently where his foot speed is generally a step slower and sometimes has a harder time recovering from counter moves. He also has a ton of experience pass blocking and I think he does project well as a starting RT in the NFL where his recovery speed can be somewhat protected by having a TE over him.