Another Friday with some free time so thought I would lay out another way too early mock draft.
Round 1 - Kyle Hamilton S, Notre Dame, While I doubt this happens, in the mock draft I ran, Hamilton was too good a value to pass up at this point. Some have him listed as a top 3 prospect in the draft, and he is legit that good. While I don't know if he would ever drop that far (I had us picking 16) he would be an instant replacement for KJax and turn our secondary into a very scary place to throw for at least 5 years. Hamilton is a force on the run and in the passing lanes, reminds me somewhat of Steve Atwater although I think he is far better in coverage than Atwater was, he definitely can matchup with any TE in this league and win. I know it likely won't happen, but it's September, we can dream.
Round 2 - Carson Strong, QB Nevada, Again, I doubt Strong makes it out of the first round, but if he somehow falls or slips into the 2nd the Broncos would be keen to pick him up here. While I would live for TB to have an outstanding career in Denver where he wins multiple SB, league passing titles, and MVPs, having a solid developmental prospect in Strong is not a bad thing. This kid does have an NFL arm and actually shows really good touch, especially on deep balls. He is accurate and has shown good ability to navigate the pocket. The biggest issues with Strong are his injury history with degenerative condition in his knees, he does have a thin frame and could stand to bulk up some, is not much of a running threat, and operating a relatively simple offense. But he would be a wonderful prospect to sit on the bench for a year or two while he develops an understanding of NFL offense and bulks up some.
Round 3 - Alec Lindstrom, C BC, I debated going with a guard or tackle here, but I do have an affinity of BC Centers and Lindstrom grades out as a fine prospect coming out of there. I do think the Broncos will look to upgrade the o line next season (as always) especially if Risner and Cushenberry continue to struggle. With expected good cap space next season, I don't know if they will be too inclined to build through the draft again, I do think they will likely look at adding good pieces but later in the draft and likely sign a few free agents to plug holes and draft to develop versus starting immediately.
Round 4 - CJ Verdell, RB Oregon, With Gordon likely gone after this season, we will need to find a solid No. 2/No.3 back. I really like Verdell in that he is a true north south home run threat, he is shorter but he is powerfully bult and makes his cut and hits the gas. Great value for me in Round 4 to pass up.
Round 5 - Henry To'o To'o, LB, Alabama, While the Tennessee transfer has so far been very stellar for Bama in a crowded room, Saben has heaped praise on Henry saying he is extremely smart and talented. I think he may get lost in the shuffle somewhat, he isn't as hyper athletic as some other LB prospects, but he is extremely good at diagnosing plays quickly and being in the right position. I thin he will be a guy who can easily understand Fangio's concepts and responsibilities and quickly push for some playing time early.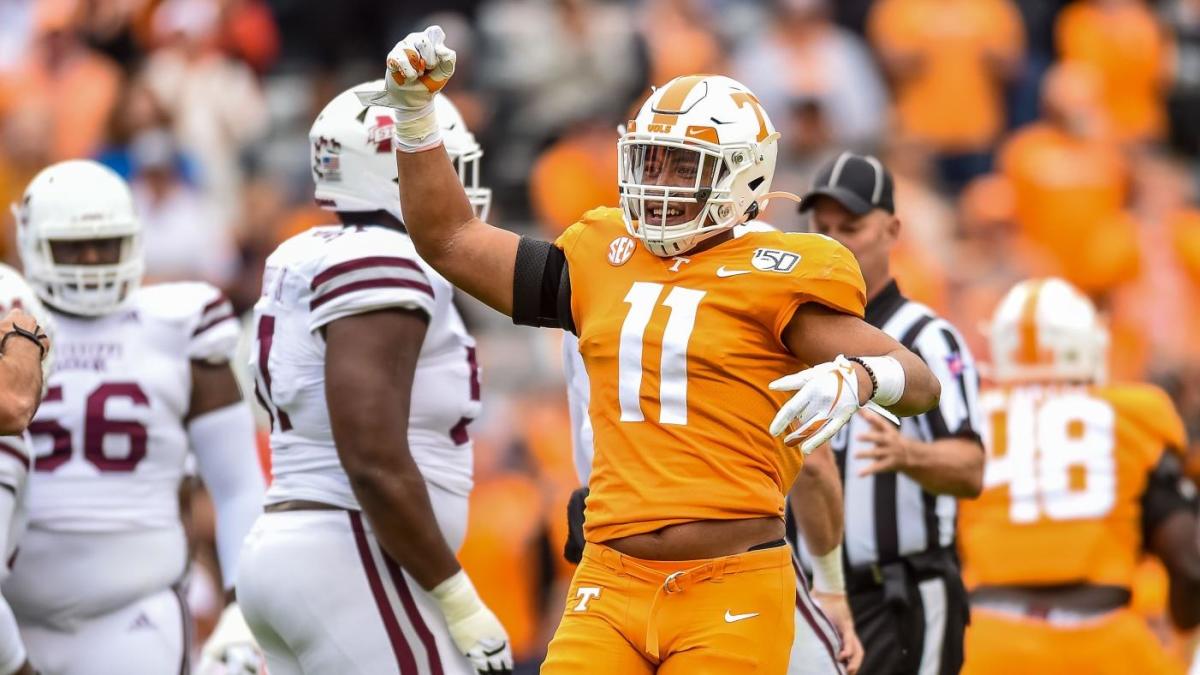 Round 5 - Travis Jones, DT Connecticut, While I could easily see Jones going much soooner than this, if he is here, he is well worth the pick. A very big man with great play strength and surprising change of direction. He has been a monster in stopping the run but also shown he can rush the passer and demands a double team constantly. What I like is he can play multiple position on the line effectively. Great depth pickup at this point.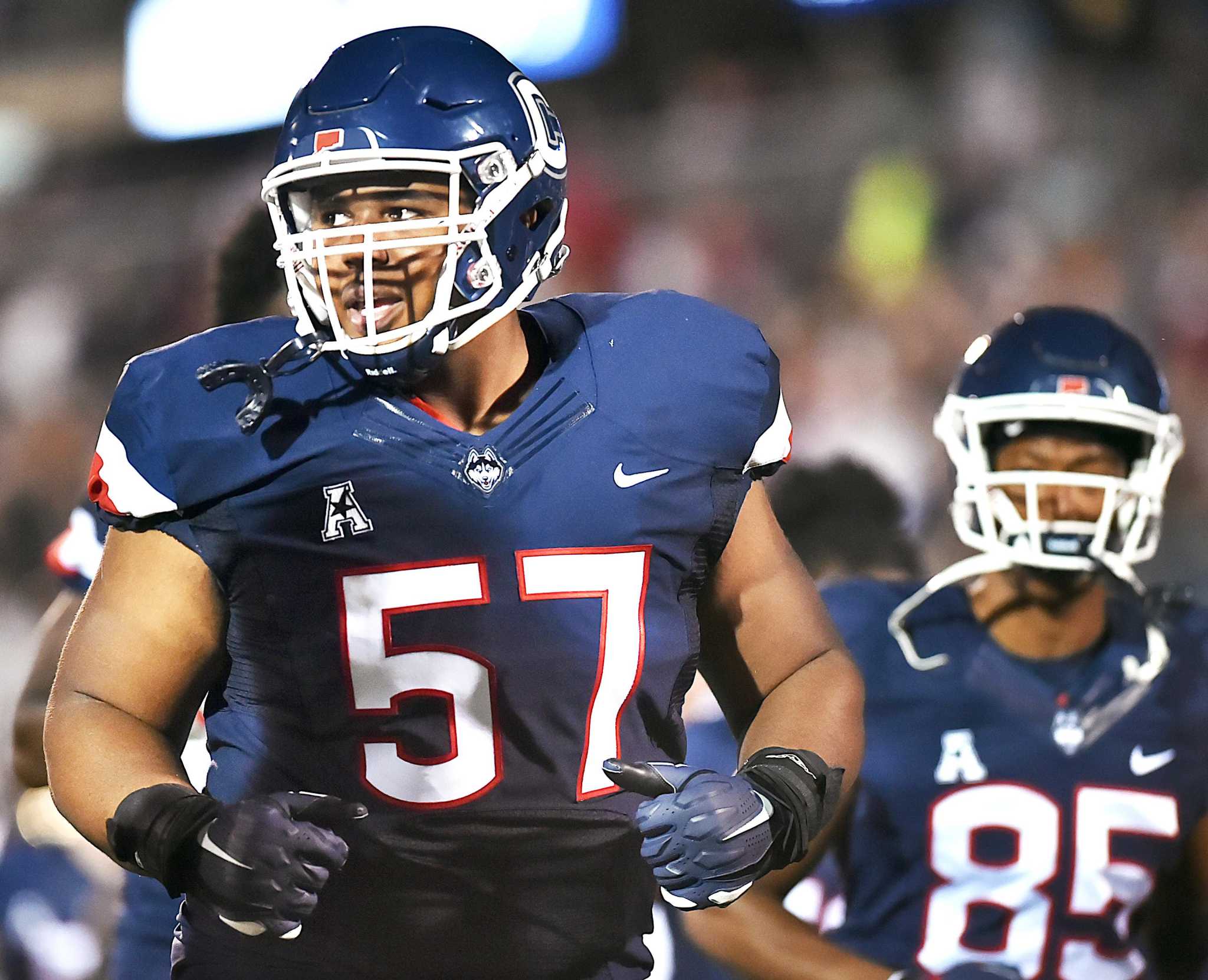 Round 7 - Malaesala Aumavae-Laulu, OT Oregon, Somewhat underrated prospect, he came over as a JC transfer and was weighing a reported 400lbs, after shedding 75lbs he has turned into an absolute beast of a RB and effective pass blocking RT. Watch the OSU game if you want to see some of his work on display. He has opportunity to continue to improve coming here without an immediate need to start (hopefully).
Round 7 - Myles Sims, CB Georgia Tech, The former Michigan CB is trying to restart his career at GT. He has freaky length and speed what he lacks is solid technique. At 6' 3" and reportedly running a 4.42 40 yard dash he will definitely be a project but has some nice tools to work with.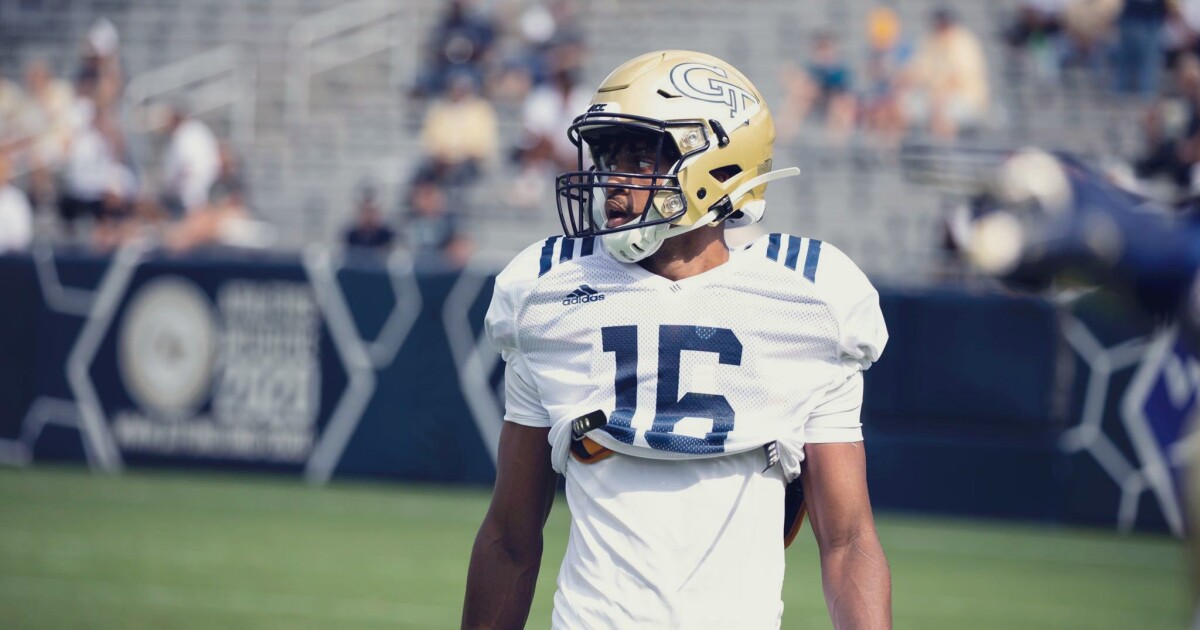 Round 7 - Dylan Wonnum, OT South Carolina, He is another potential RT/G prospect that will need to improve his hand technique and get better at getting off the ball. Another guy we can hopefully groom to become an effective utility O-lineman.