Well now that Hackett is the HC, I am optimistic about the following. I believe the Broncos will get a solid staff of coaches. But for the love of god, if the Broncos hire anyone from the Packers for STC I will lose it. I know there is now a lot of thought that this means Aaron Rodgers to Denver will be a done deal, I would pump the brakes on that somewhat. First there are a lot of moving parts regarding if Rodgers wants to keep playing, if the Packers would really trade him, and if he would be willing to sign an extension and play 3 to 4 more years.
My personnel belief is that if we are going to target a QB for trade it should be Russell Wilson. Again, the Seahawks would have to agree to trade Wilson and Wilson would have to agree to a trade. But of the teams he agreed to for a trade recently, the Saints just lost their HC, the Giants have committed to Daniel Jones, and the Broncos appear to be the true front runners in having both draft capital and cap space to absorb Wilson. My suggested trade would be 2022 Denver's 1st, 2nd, and 3rd rounders, Denver's 2023 1st and 2nd rounder and Denver's 2024 Conditional 2nd to 4th Round pick deepening if they get to the Sb and win it, and throw in Drew Lock. That's 6 players for one which might seem steep, but honestly I think this would make Denver instant SB contender. So assuming we do that and Seattle agrees to it here would be my Mock.
Russel Wilson, QB - Hey this is what it is about, to get a HOF QB in his early 30s is a price that we will have to pay. But make no mistake. If we are going to compete, we have to upgrade the position.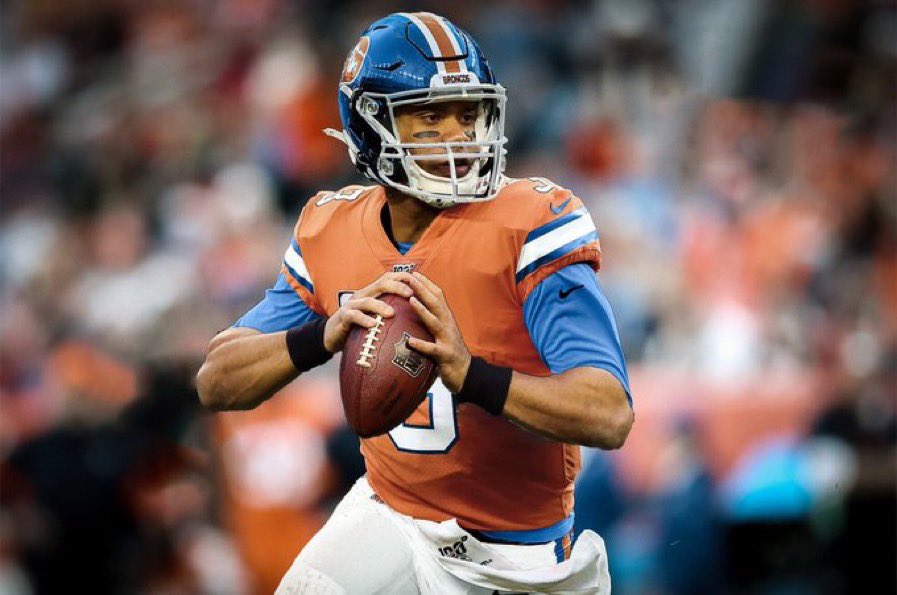 Round 2 (Rams Pick) - Nik Bonitto, OLB Oklahoma, He drops due to his size concerns, and he isn't a guy who is going to hold up consistently at POA. But make no mistake, few were better at generating pressure in the NCAA. He has tremendous get off, quickness, bend and speed to put tremendous pressure on the tackles. He always gives outstanding effort and is one of those players where I think you can move him around a lot and create mismatches. Not sure who our new DC will be, but Bonitto is a player I think any good DC will find ways to use.
Round 3 (Rams Pick) - Abraham Lucas, OT Washington State, He's massive and well versed in pass blocking and while not super athletic, he is fluid enough to reach 2nd level defenders and shows some nastiness in finishing off blocks. He will need to work on being able to anchor better as he doesn't always use his strength and frame to his advantage. Has been very good against speed rushers using his length and frame effectively. Should be able to provide stability to the right side of the line.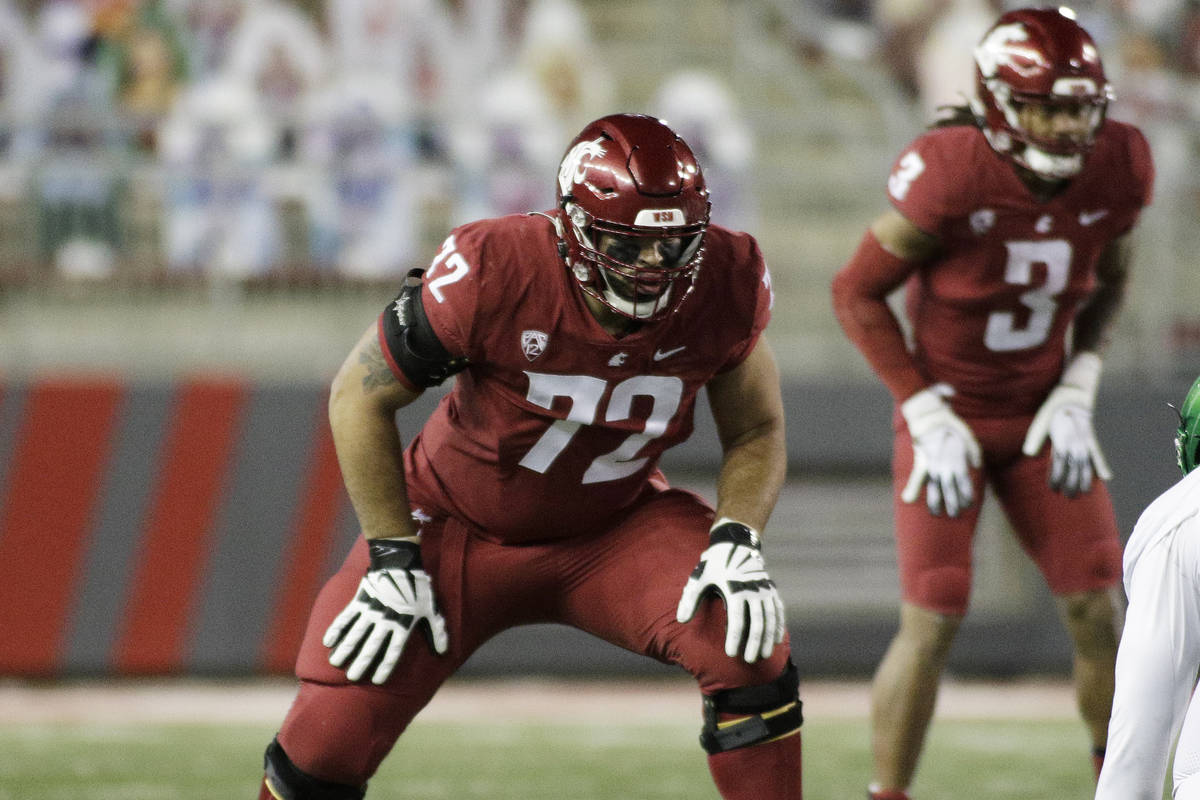 Round 4 - Bailey Zappe QB, Western Kentucky, If we make the trade as mentioned above, we will need a backup QB. I really am growing to like Zappe. I think much like when Wilson came out, he got downgraded due to his size, Zappe gets downgraded also. While I don't think he has Wilson's overall arm talent, he has shown he has a terrific feel for the passing game and at this point is a solid potential as a developmental/backup QB who I think Hackett will be able to work well with.
Round 5 - Troy Anderson, LB, Montana State, A lot of people haven't heard of Anderson, but make no mistake, this kid will be able to play on Sundays. He has played QB, RB and LB at Montana State and looks like LB will be his home in the NFL. He honestly is a Pats type of player who can be used on defense and offense on various packages. I see him being a guy who can immediately come in an contribute on ST and have rotational role at LB and work himself into some sub/goal line packages on offense.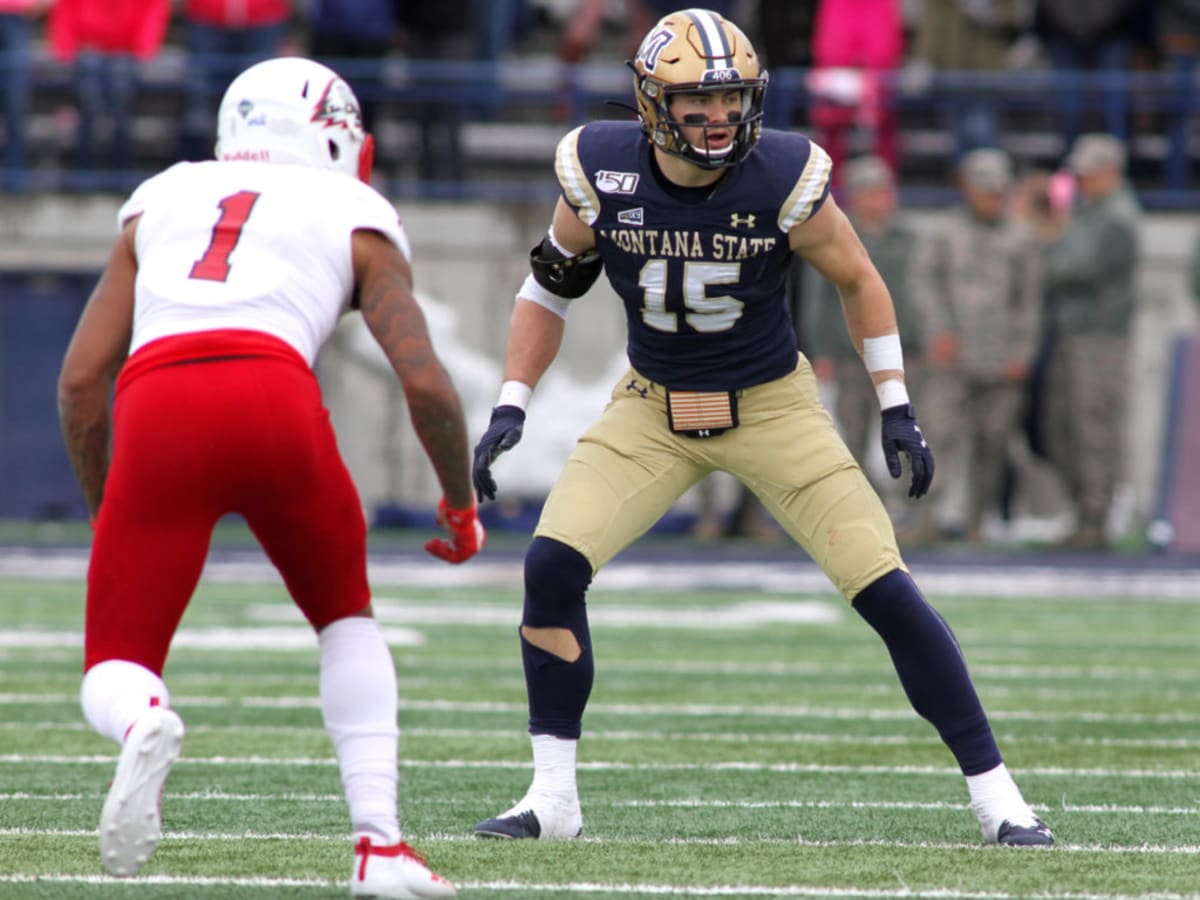 Round 5 - Matt Hankins, CB, Iowa, He gets knocked due to his frame, but this kid is a tenacious CB who likely will end up being the steal of this draft. He has a knack for making big plays on defense. Despite his frame, he definitely is not afraid to tackle and likes to try to punish the ball carrier. He has excellent ball skills and is scheme verstile playing well in zone and man.
Round 7 - D'Vonte Price, RB, Florida International, Some see him as a bruising type runner similar to Pookie Williams. And while he definitely is a big back, he is not slow and gets to 2nd gear quickly. Additionally, due to his size he is a solid pass protector. He shows good vision and patience and great balance similar to Williams. He runs a little too upright but does a good job to absorb contact. He has some issues with pass catching and had some issues with drops.