So another depressing week, lets go with another mock. My goal is to fix what ailes this team, and that starts with the offense.
Pick 25 – Anton Harrison, OT Oklahoma: He's got the ideal makeup for a premier LT. He's strong, really good feet, nice length, he anchors well, and can move well for his size. He excels at pass blocking. I don't think any position on the line should be considered safe. Harrison does struggle some on run blocking, mainly due to poor hand placement and he has a tendency to not latch on effectively in run blocking. I think those can be corrected with good coaching. He declared early and likely would have been a top 10 pick had he stayed another season. He's got immense upside. I wouldn't mind pushing Bolles to RT and let Harrison take over on the LT side.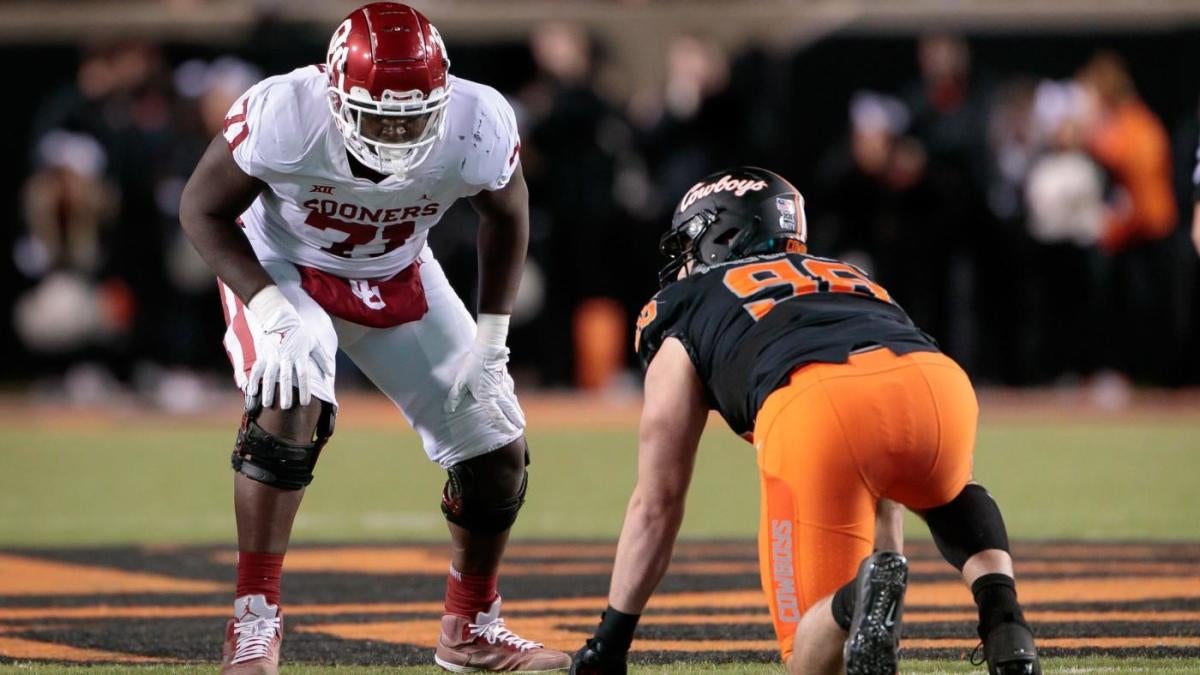 Pick 66 – Cedrick Tillman, WR, Tennessee: I think the Broncos will have to overhaul their offensive philosophy this next season, part of that will be moving on from Juedy and possibly Hamler as well. I think any WR is going to have to be a physical force at the point of attack that can come down and block a safety or LB on occasion. Tillman is big and physical, he is somewhat similar to Patrick in a solid pass catching radius, very good hands, and knows how to get open, but also has good open field ability when he gets the ball. He's not a blazer, but is a good deep ball target guy but tough enough to work over the middle.
Pick 72 - Zach Evans, RB Ole Miss: Evans is a highly rated recruit out of HS who was averaging over 7 yards a carry at TCU but also excelled when he transferred to Ole Miss working in a committee type backfield. He's got excellent burst, nice size, and is an extremely smooth runner. His acceleration lets him outrun tackling angles. If Williams can come back from injury, I think these two would make a dynamic pair. Evans does need to work on not getting tunnel vision when areas are congested and work on his pass blocking, as he has a tendency just to try to cut where he should be standing people up based on his size.
4th Round Pick – Traded for 5th and a bunch of 7th rounders
Pick 136 – Luke Wypler, OC Ohio State: He's got a wide base and decent frame and good length for a Center. He's athletic enough to get to the 2nd level and also slide and mirror effectively in pass blocking. He's not going to wow you in strength or power departments, but he uses his frame and length well to absorb more powerful rushers. He excels at the finer points of the game with excellent footwork and hand placement, allowing him to work well in pass or run games.
Pick 138- Mike Morris, DL Michigan: I've profiled Morris before. I really like his potential and he seems very similar to Dre'Mont Jones regarding his ability to be effective as an interior pass rusher and stopping the run. Morris has excellent length and very good power and a great first step that allows him to get past blockers. Where he struggles due to his height is consistently keeping his leverage as he can play too high at times.
Pick 218 – Cameron Mitchell, CB Northwestern: Mitchell shows a good combination of size and speed. He's fairly smooth in his coverage, a solid tackler and likely has the ability to play between safety and CB at the next level. He's not elite, but should be able to compete as a solid dime/nickel back and help with depth.
Pick 237 – Mohamed Ibrahim, RB Minnesota: He's a guy that I think can compete as a 3rd back on this team. Similar to Boone, he's got solid speed, very good at pass protection, has a good burst and is tough to bring down. He doesn't bring a ton to pass catching game, and he does not have the 2nd gear to break consistently long runs.
Pick 247 – Nick Hampton, Edge Appalachian State: He's a guy who has potential, but is going to have to work to make this team. He's got rare strength and quickness, so his testing numbers are likely going to be eye popping. Where he struggles is holding the point of attack and while he is extremely quick he's more quick than fast, so he's not tracking down players from the backside that have speed. Worth a sht at a depth piece here.
Pick 259 Lathan Ransom, S Ohio State: He has improved this year considerably over last season, but still has some work to improve on consistency in coverage. Can struggle in the run game getting overwhelmed by blockers. But has nice combination of size and speed and has shown he can be effective in zone and man, just needs to work on consistency. Should be a core ST player early with a chance to work into a role as a rotational safety.