This is my quick take on offensive lineman prospects this year, which are not great overall as far as depth is concerned, I would say last year's draft definitely had more quality players, but I think there are some potential gems out there. I will start with my top 10 OTs then move to top 10 OG or C and say what I would value as far as getting them with the Broncos.
Offensive Tackle
1. Peter Skoronski, Northwestern: He's an amazing pass protector and better than expected run blocker, looks to be sure fire top ten pick this year as he can be an anchor as a LT. So unless the Broncos want to move up, doubtful he is on the board when we pick at 25 or so.
2. Paris Johnson Jr., Ohio State: Johnson is nipping on the heels of Skronski, isn't quit the technician that Skronski is, but has many of the same excellent traits as a pass protector. Doesn't do a great job hitting moving targets at the second level and can struggle sometimes in short yardage losing leverage, but still likely to be gone before 20.
3. Broderick Jones Jr. , Georgia: If he stays in school, he may end up being a to pick next year, he doesn't have the game experience of Skoronski or Johnson, but he may have more upside, so he may move up the board more. Right now he's probably fighting Jones to be the second OT off the board but I wouldn't be shocked if someone falls in love with him and picks him in the top ten. Definitely will be gone before 20 unless he blows it at the combine, if he lasts past 20 then the Broncos should look at potentially moving up if the price isn't too steep.
4. Anton Harrison, Oklahoma: Someone who has improved each season he has played, he likely will be a solid pro, but likely not an All-pro. He's likely a late first rounder or early 2nd rounder at this point. He solid, very good at pass protection but can struggle in the run game.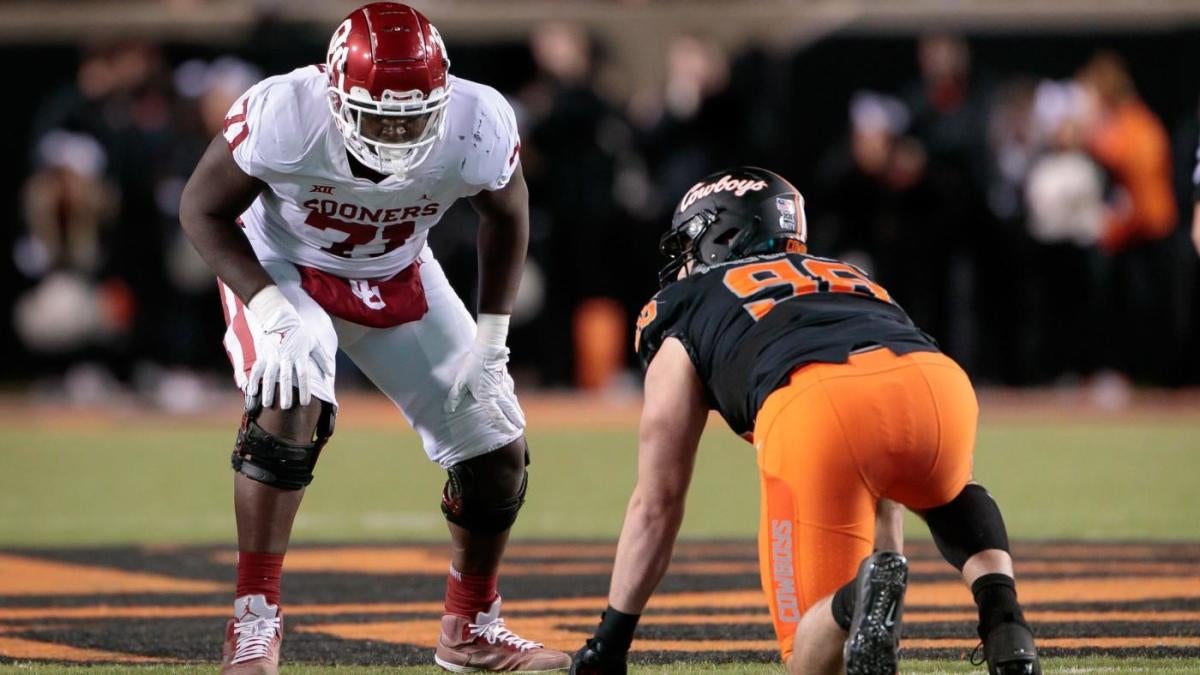 5. Dawand Jones, Ohio State: Due to his size and lack of footspeed, he likely will be limited to RT, but he's been dominate. Issue is he isn't very scheme flexible and will likely be relegated to a power type scheme. He's got great length and size, but will struggle if asked to play in a zone heavy scheme. He's probably going to be a mid to late 2nd round pick.
6. Darnell Wright, Tennessee: He's another guy who I think will likely end up at RT versus left, although I think he can be a decent LT in the NFL, but I think he's more naturally suite for the right side. He's likely going to be a late 2nd to early 3rd round prospect.
7. Blake Freeland, BYU: He's got excellent length and has better than expected athleticism. Due to his height he probably is always going to struggle with leverage and he can struggle with his pass sets either getting out late or lunging. I think he could move up into the mid 2nd round, but right now I have him somewhere in the third.
8. Cody Mauch, North Dakota State: Small school prospect that started school as a TE, so he has a lot of nice traits as far as speed, length, and agility. He's still lean and will have some growing pains transitioning to the NFL, but he's got a ton of upside if you are looking for a highly athletic LT. He's another guy who may sneak into the 2nd round but right now I have him as a third rounder.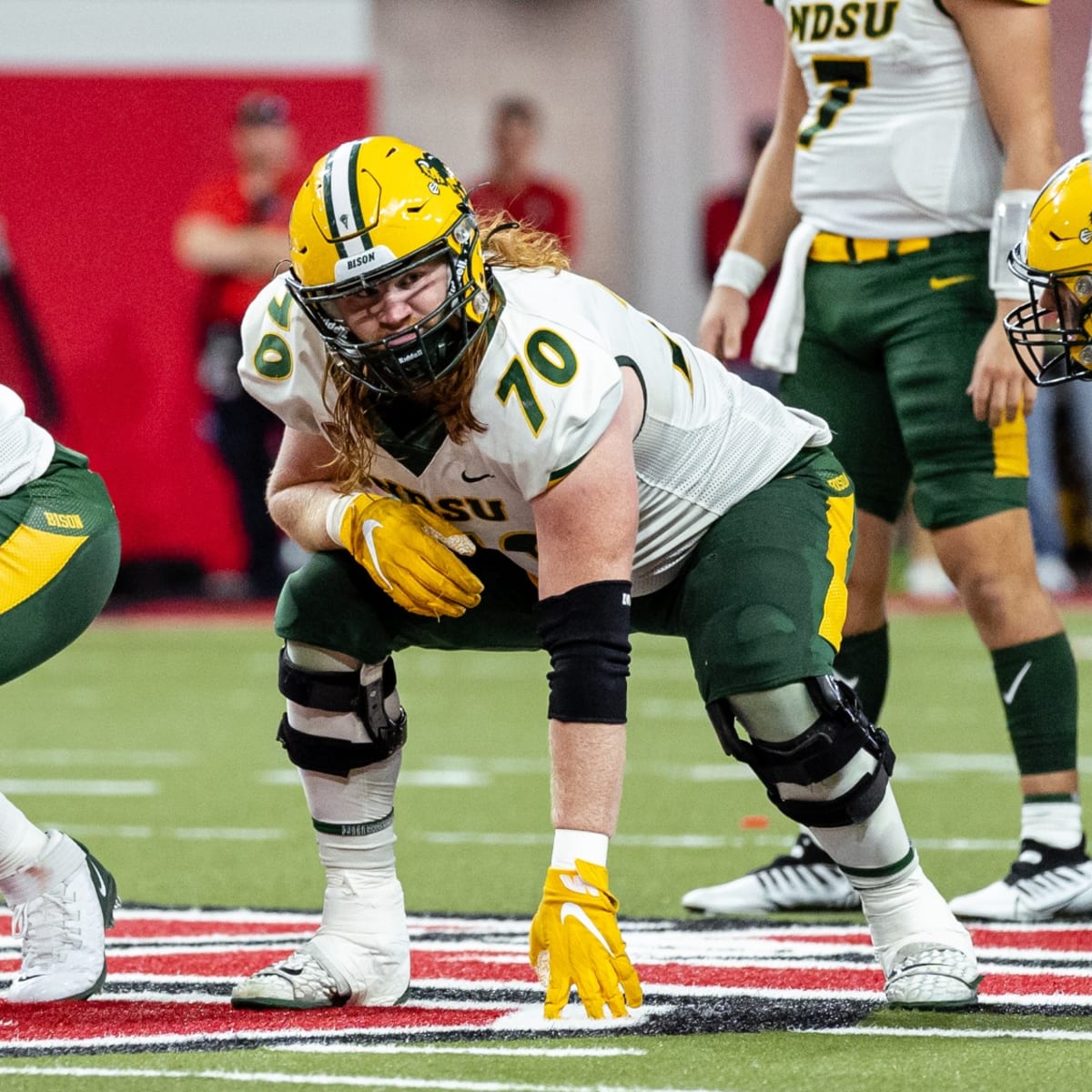 9. Matthew Bergeron, Syracuse: He regressed this season after having a steller 2021. He played both right and left tackle in college, in the pros I think he has to be a RT. Another guy who is nice frame and size, good pass protector and struggles somewhat in the run game. He's not great in space but he is smart and does win at the point of attack. He's probably somewhere around a late 3rd to 4th rounder at this point.
10. Jaelyn Duncan, Maryland: he's had an up and down career, he's got good size, length, and adequate speed, but he has been inconsistent. He's a better run blocker than pass protector at this point and can struggle with balance. He's probably another guy better suited for the RT spot or potentially a swing tackle position. He might also end up as a guard. Right now he's probably 4th to 5th round prospect.
Interior Offensive Line Prospects
1. O'Cyrus Torrence, Florida: He's the best interior line prospect this year. He is equally good in the run and pass game. Few holes in his game, only thing lacking is not quit ideal arm length and overall quickness. He's a late first rounder, early second round candidate. I would love if Denver snagged him.
2. Luke Wypler, Ohio State: Very consistent center, and relatively young. He doesn't have any traits that really wow you but he is very technically sound and he is smart and tenacious. I have seen some varying draft grades on him, right now I would put him mid 2nd round.
3. Andrew Vorhees, USC: He has versititly and experience playing a multiple positions on the offensive line from guard to center. Excellent pass blocker, leaves some to be desired as a pass blocker though. Due to ability to fill in at tackle and guard, I think he likely is a mid to late 2nd rounder.
4. Cooper Beebe, Kansas State: Another player that likely ends up at guard but can fill in some as a tackle. He's quietly moved up the boards and looks to be a solid prospect. Not hyper athletic but he plays with a mean streak and is smart. Likely late second to early third rounder.
5. John Michael Schmitz, Minnesota: One of my favorite prospects and right now he's probably end of the 2nd early third rounder, but I could see him moving up. He is dominate in the run game and is underrated in pass protection, he does not get moved.
6. Jarrett Paterson, Notre Dame: Another good center/guard prospect who may move up due to his versatility and athletic ability. Probably the most athletic of the interior line group although he does lack some power and will have to rely on being technically sound at the next level. Right now I think he's in the late 2nd to mid 3rd round range.
7. Sedrick Van Pran, Georgia: Experienced center that has the length and size to likely play guard or even fill in at a tackle. While he is really good in the phone booth, he can struggle in space dealing with quickness or consistently hitting a moving target. Probably mid third to mid 4th at this point.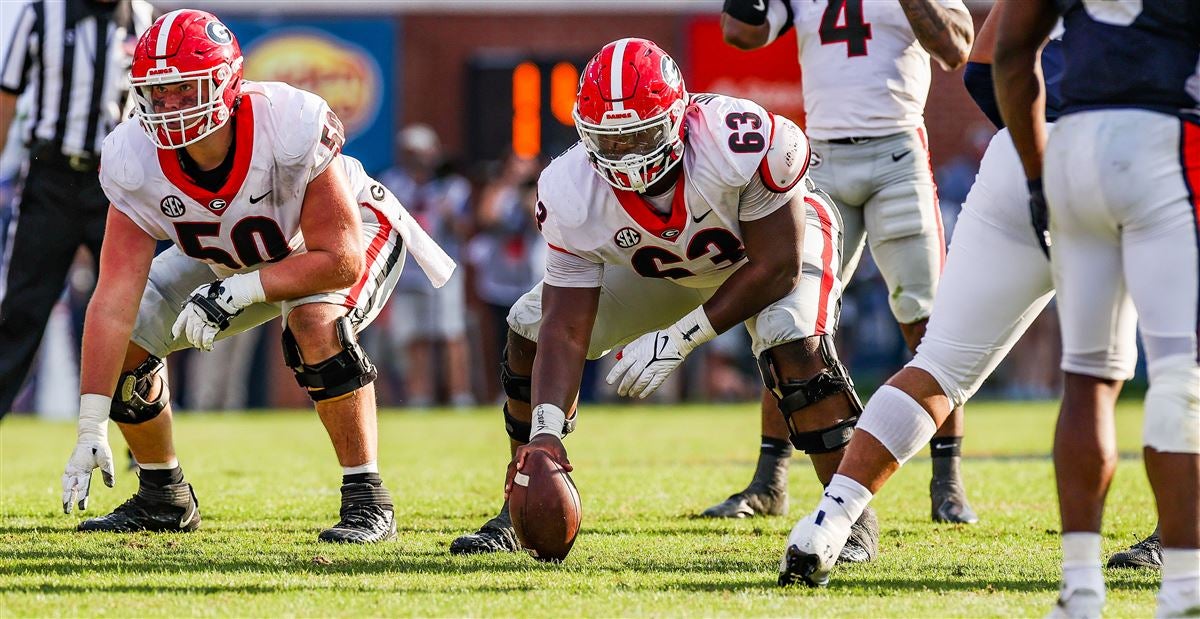 8. Steve Avila, TCU: Underrated guy (IMO), he's not as quick as one would like, but he plays with good power and aggression. He can be a tad slow on the snap which can be concerning and despite the National Championship game, I think he's a solid prospect. I think he has the length to work as a guard also. Probably late third to 4th rounder.
9. Emil Ekiyor Jr, Alabama: Bama is known for producing good lineman, Emil fits the mold, he's smart and experienced, a little lean but he is athletic enough to get to the second level and can hit targets. A better pass blocker than run blocker at this point, he's someone who likely can start but probably doesn't have too high of a ceiling. Likely a third rounder to forth rounder.
10. Ricky Stromberg, Arkansas: He's very smart and experienced center, he definitely plays with aggression and power, doesn't have best feet in pass protection so he can get beaten by quickness inside. Probably a 4th to 5th rounder as he likely is only going to be a center at the next level.