For mock II let's go for a bread and butter without the jam look. Football guys, not all that pretty or glamorous, the big uglies! LET'S ROCK!
FIRST ROUND - Broderick Jones RT Georgia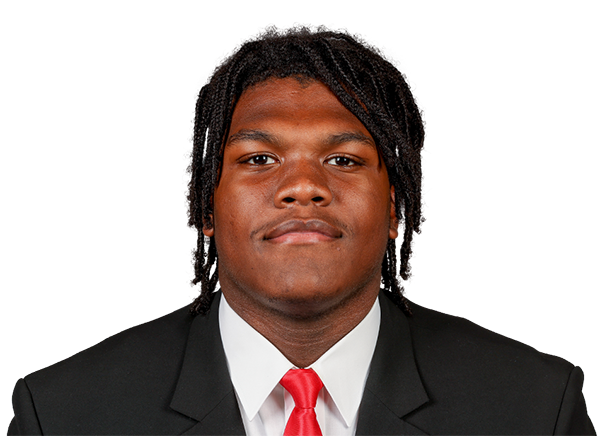 Nobody has benefited in 2022 as much as Broderick in the rise of draft stock. He's come from a 2-3 round projected player preseason now to a sure first round pick. Obviously, it's questionable if he'll be there when Broncos make their selection, but if he is, definitely a RT that could be such in the NFL for a decade or longer. Might be the best athlete as an O-lineman this draft. A 4.8 40 and bends well, can turn and locate stunts and twists. His main issue is inexperience really due to the football factory at Georgia. As a sophomore was a part time starter getting 400+ snaps and last season as a junior a full-time starter got 800+ with five sacks attributed to him as a soph, and zero as a full-time starter junior. Played LT at Georgia and is projected in the NFL as a RT or guard at 6'4" and 305lbs so like Bolles a bit on smaller side, yet extremely athletic bookends if paired with Bolles. A few of Jenkins strengths are:
- Crazy speed for a tackle - has the skills developed from a basketball background to split out and play tight end.
- He's super strong as you would expect for a five-star recruit - able to rag doll defenders
- Shows a good feel for combo blocks, and he displays good quickness and flexibility when moving to the second level, capable of sealing the back side on reach block
THIRD ROUND - Nick Broeker LG Ole Miss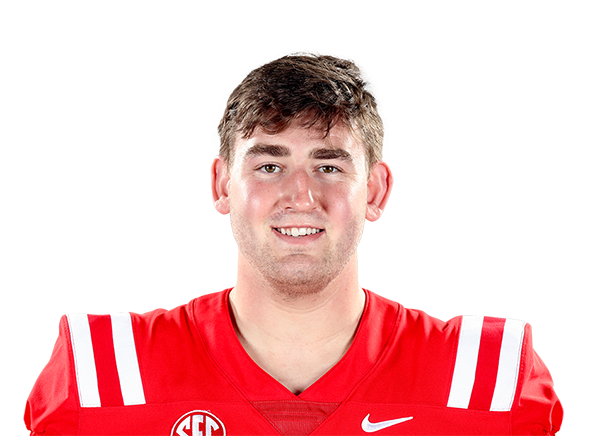 Broeker hasn't played a lot of snaps at LG as that was where was moved to his senior year and gave up zero sacks. Prior to that played LT and was outmatched at that position giving up four sacks his junior year. A 4.9 40 he has the foot speed to be a ZBS run game blocker but struggles in second level to keep his blocks. Poor hands seem to be the problem and that can be coached and fixed. His pass blocking will need work as he does reach and lunge when panics. Good instincts and awareness, he's a solid type of plug & play LG. Some of his strengths include:
- At his best mauling in the run game, playing with a nasty demeanor and consistently keeping it going through the whistle
- Good natural athleticism, knee bend and fluid lateral movement to mirror college defensive ends
- Awareness is above-average for his limited experience. Sells trap block and can turn to seal. Fluid getting to and adjust at the second level.
THIRD ROUND - Steve Avila C/LG TCU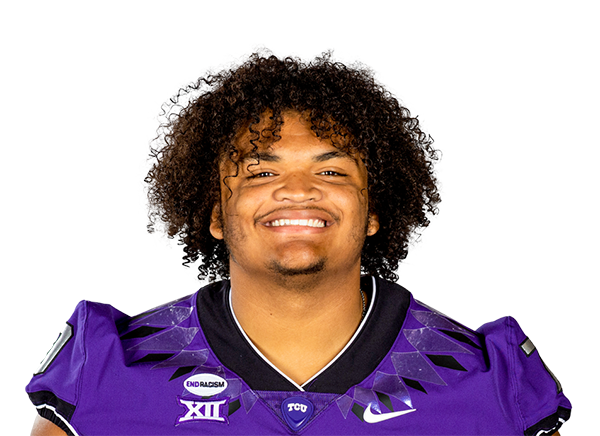 Avila is sorta the Cush opposite at 6'4" and 330lbs, with good feet and a respectable 5.2 40. As would expect a power pig and loves to root in tight quarters and get his hands on guys. He's also adept at line calls and would be a center potentially as a rookie or develop if bring in a FA center as a placeholder. Avila's played a high number of snaps at guard and tackle, so he has some flexibility if called upon or needed to step into an injury riddled O-line. Some strengths on Avila listed include:
- Coordinated when moving to the second level as a run blocker capable of landing blocks on the move
- Shows good initial burst after the snap, with the ability to sink his hips and generate movement. He's a heady and savvy pass protector, capable of making calls and setting protections at the line of scrimmage.
- Showing some nastiness to his game, Avila will sustain blocks through the whistle, thriving when he's in the phone booth
FOURTH ROUND - Bryan Bresee DT Clemson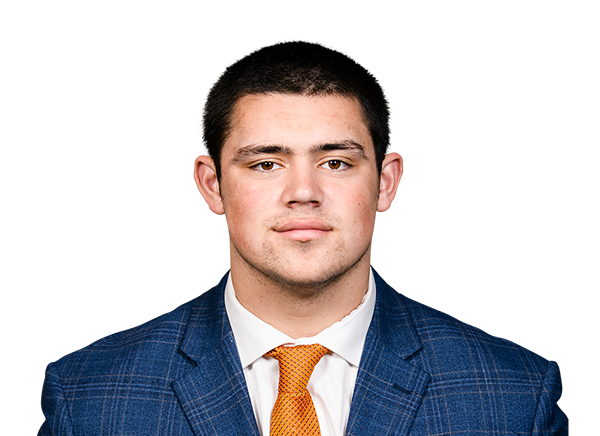 Bresee is a guy am rooting for big time, his 2022 sucked bad. He lost his little sister to cancer, didn't stay in shape and had an ACL injury. Lost his position in the lineup which of course was the least of his problems. He was projected to be a top ten pick in the 2023 draft, and then everything went downhill. At 6'5" and 305lbs he's got a 4.77 40 on the books, as a DT no less. If he's ready to play and healthy would be an absolute steal in the fourth round - needs to put on some weight, get in shape and be ready to compete. Some strengths listed on Bresee include:
- Made Bruce Feldman's Freak's List - ranked #14. He wrote "The former five-star was a third-team All-ACC selection (15 tackles three TFLs) despite being limited to four games due to a torn ACL in late September. Bresee benched 435 pounds, power-cleaned 330, and deadlifted 585. He has vertical-jumped 30 inches, but the most impressive number is him clocking in the high 4.7s in the 40."
- He has the lateral agility and balance to cover two gaps, and Bresee He has the lateral agility and balance to cover two gaps, and Bresee shows some good closing burst when moving down the line in pursuit.
- Finds the ball well and explodes into the backfield at the snap to disrupt passing lanes and find ball carriers.
FIFTH ROUND - Jaren Hall QB BYU
Hall has been projected from late day two to sixth round or even UDFA. If you liked RW when he was 25 with the Seachix then you'll like Jaren Hall, a 6'1" & 205lb 4.54 40 and a former baseball player. At 25 now he's a bit overaged for the draft yet can still project a good decade worth of game if he's able to play at the NFL level. He's like RW got a very good arm, not elite and can throw on the move with uncanny accuracy. His main issue is at 6'1" and 205lbs he's been banged up hard and has to prove can be available. For the Broncos he would allow the OC to play out of one playbook if the rookie can bump up and take the QB2 job. Some of his strengths include:
- Seems to have a natural affinity for the position - so even as a first-year quarterback he looked composed.
- Hall is enough of a threat as a runner to earn respect from back-side defenders at the next level, opening opportunities for running backs
- Accurate and has the touch to deliver the ball where only his receivers can catch it
- Patient in the pocket - does not take off too early and bail out too early on plays
SIXTH ROUND - Dylan Horton DE/Edge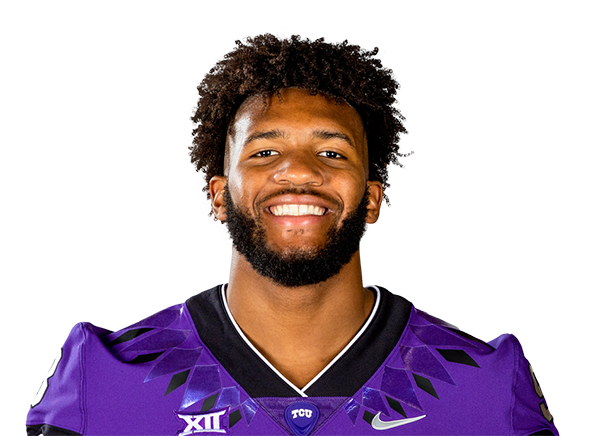 Horton is the type of player that liken potentially to developing into a Shelby Harris as a former basketball star Horton like Harris can be a true pass blocker at the point of LOS. He's a work in progress, at 6'4" and 280lbs he's an unreal athlete - 4.55 40, and just walks onto the field and he's a top 5 guy on any roster athletically. Raw is being kind, he motors upfield and ignores run responsibilities, isn't physical enough to set an edge consistently. and plays way too high at this point. Some of Hortons strengths include:
- Made Bruce Feldman's Freak's List - ranked #16. He wrote "6-4, 279, Horton, a high school safety who also excelled in basketball and as a high jumper, vertical-jumped 38 inches and broad-jumped 10-0 He also clocked a 4.55 40 and has power-cleaned 400 and squatted 700 pounds."
- His spin is his best move, tight and quick to the point that blockers don't have time to react to it. His closing burst is outstanding.
- . Horton can also win going speed-to-power, with the leg drive to push blockers back.
CREDITS AS FOLLOWS:
- Strengths listed NFLDRAFTBUZZ.COM - mock draft positions on player with Walter Camp Football and YouTube. Thanks to all the people who are so helpful at Drafftbuzz - Walter Camp - YouTube doing what they do and making it public domain for all of us to review and evaluate on our own as well.