For this mock - let's drive the sports car, let's get jiggy with it and go bananas. Grab a pink umbrella cocktail and let's dream of some jet sweeps, deep 9 routes and easy scores. Trades kaboom galore in this one too - hold onto your seats as this one's wack a doodle wild - love it or hate it feel free to comment! This one is a true reset in many ways and cutting out a lot of the past or questionable roster moves from the past, we shall see of course if any of these moves come to fruition. If GM Paton fancies himself "in on every trade" - well big boy here ya' go! Question my sanity, just don't order an intervention or urinalysis done weekly - please!
FIRST ROUND - Tanner McKee QB Stanford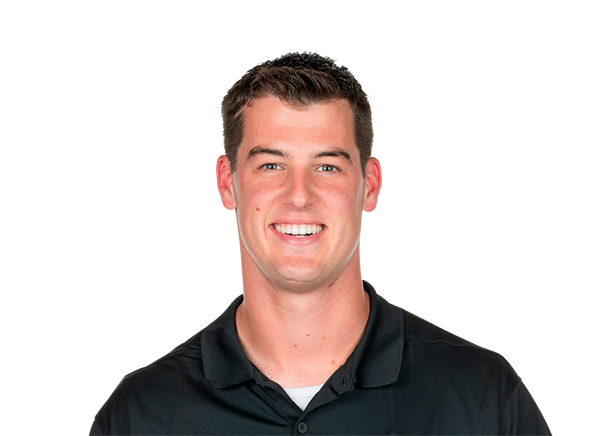 I know right - Condoleezza Rice, David Shaw, John Elway and now this - WTF HOFDUKE are you on the payroll out at Stanford or what. Promise this guy is being evaluated on his own merit and really am down with him as a late first rounder. Lots of folks have him here in the scouting world as a late first or early second round. The issue of course is at combine and other events if he shows out, and he really could then he may be a top 20 pick guy. At 6'6" and 230lbs your first thought is a pocket passer and would be right primarily; however, don't sleep on this dude as he's an athlete with a 4.68 40 on the books. He'll never be Josh Allen but can escape a bit and if given the back door he can scoot and pick up chunks - think of a young Big Ben type of player. Stanford in 2022 sucked, think had 3 wins and he did not have a receiving corps worthy of his skill set. His 61% completion rate and 40 sack totals bely the fact that he can flat out spin it all over the field. His deep ball isn't there yet, as to accuracy - as he can bomb it. He's a stick thrower into seams, can hit tight windows and drive the ball easy 20yrds down field with the accuracy receivers can get YAC. Slants across the short to mid zone, remember those with Manning Bronco fans - he lives off of that throw. At 6'6" he can see over the line and make those plays that other QB's cannot - lookin' at you RW. Take him, let him redshirt a year with RW as the 2023 starter - if it goes awry again then unwrap him hopefully not too soon and then dump RW after 2023 season ends and move this guy up as your new QB1. I believe it's totally possible especially if Shaw is the OC for the Broncos in 2023 & beyond. Some compare him with David Mills a QB liked outta Stanford as well, but Mills has physical limitations due to numerous knee injuries and not the athlete this kid is - watch his tape and you'll see what am talking about guaranteed - he can flat out spin it. Here's a few of his listed strengths:
- Sticks throws into tight windows over the middle, throwing to spot on a slant or between zone defenders before the receiver is open
- Highly skilled in executing the west coast system - will likely transition into a pro-offense with ease.
- Has great footwork and usually deals well with pressure
- Big athlete with good height and stands tall in the pocket to survey the field. Uses good technique, squaring his shoulders to the target.
- Flashes good accuracy to all levels of the field and has the arm strength to make every requisite NFL throw
- Has surprising speed as a runner for such a big man - has some escapability.
- Possesses an NFL arm. Gets the ball from one hash to the opposite sideline in a hurry.
THIRD ROUND (RECEIVED IN TRADE OF WR SUTTON) - Felix Anudike-Uzomah LB/Edge KS ST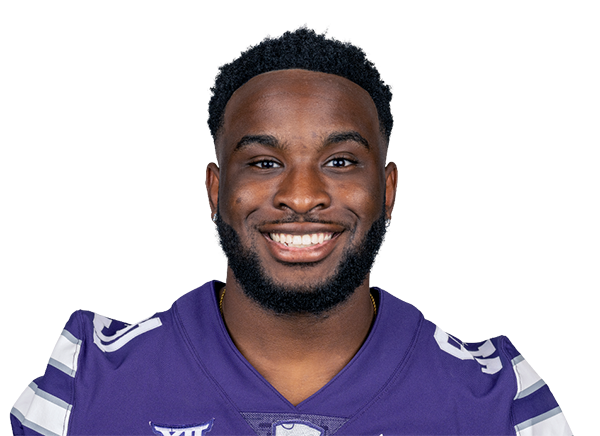 This dude will allow Bonitto to move to the weak side where he belongs in my opine. At 6'4" and 255lbs he's got plenty of sand in his pants does Felix to set the edge. He just needs to learn to not be quite so aggressive in getting upfield - as they all are trying to get that QB as young players & forego their run responsibilities. A solid athlete, not elite, yet very instinctive and 2022 recorded an outstanding 43 QB pressures with 8 sacks. More a Edge than LB as hasn't been in coverage as a LB and probably won't be able to be in a 4-3 if Bronco's transition to that defense. Not big enough to be an LDE, so he's limited to a 3-4 defense with his ability to stand up or hand in the dirt are both available, does have that flexibility. He's got some of the same traits as Randy Gregory without all that baggage and no major injury history that's showing either, long arms and strong as a bull can push tackles and throw TE like rag dolls. He's one of those dudes who might not be an all pro but could see in the NFL for a decade or more as has that instinctive ability to get after it, and the strength and power to make it happen. Here are some of his listed strengths:
- His long limbs and strong core strength allow him to power through blockers, and Anudike-Uzomah has the flexibility to loop inside and blockers, get home on twists.
- He's very instinctive when it comes to countering and solid with overall hand usage.
- Offers some versatility, rushing from a two-and three-point stance Offers some versatility, rushing from a two-and three-point stance bull rusher and his energy doesn't plateau.
- Anudike-Uzomah can also win going speed-to-power, with the leg drive to push blockers back
THIRD ROUND - Zay Flowers WR/SLOT BC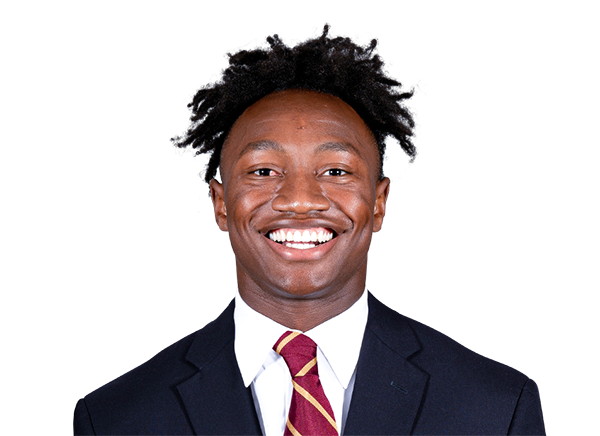 Anyone read my posts knows am a huge BC fan - lookin' at you Tom "nails" Nalen, so yeah Stanford and now this - whatta ya' doin' to us HOFDUKE. Hang in there you'll see this dude is legit & just look at that face and smile - how can you not like that. At 5'10" and 182lbs after a big lunch he's smallish but cannot see anything from his 4yrs at BC that shows any significant injury or time off for injuries. He looks fairly durable, unlike the unfortunate circumstances with KJ. Now the good news is a 4.37 40 on the books - yep you read that right, like KJ will come in as a burner. His production is off the charts, as a frosh played in 13 games with 22 receptions for 341yrds at 15.5yrd per catch. It only got better as a soph & junior culminating in last season's senior year of an eye popping 12 games with 78 receptions for 1077 yards or 13.8yrds per catch and 12 TD's. He's never going to be a 9 route or rail guy, but man put him in with a tall QB that can see over the middle for slot squirrel routes an Edelman type and watch him go. He's also an explosive return dude as well - so what about Montrell as do like him and have hopes he develops - he's gotta prove it, and this kid coming into camp would be an all-out war of survival of the fittest in my opine - one makes the 53 the other the PS and my monies on this kid on the 53-man roster. I think Virgil's safe as he's more a rail and 9 route receiver at 6'2" to take the top off and Montrell hasn't proved that, and this kids not that either. They could compete for the slot receiver, especially if we have a QB that can see over the line and get the ball out in short middle zones. Also, a jet sweeps type of player, swing routes and short cut screens back into the hash. A few of Flowers listed strengths:
- He's extremely dangerous in the open field, showing the vision and creativity to run through entire defenses.
- Very good hands, accepts the ball fluidly on most throws and is ready to make a play afterward. Makes catches in traffic, even going up over taller defenders with vertical and toughness.
- Doesn't have the size to consistently win on the outside, but can be productive working the middle of the field and as a return man
THIRD ROUND - A.T. Perry WR Wake Forest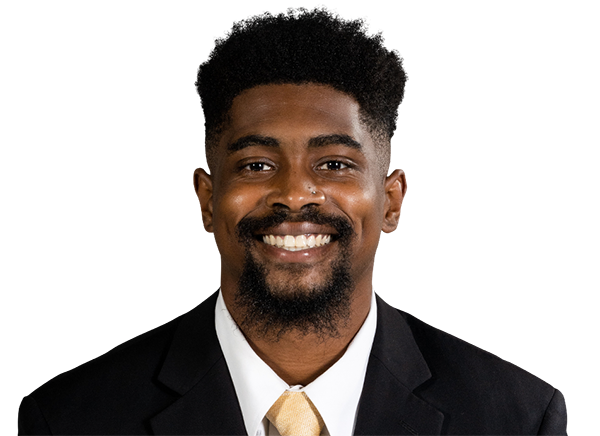 Here we go, this guy a solid 5-6th round pick prior to 2022. He's shown an immense ability to make contested catches and at 6'5" & 195lbs has the strength to win consistently. Will need to add a few more pounds for the NFL and isn't a speedster with a 4.48 40 on the books but that's fast enough like Sutton to get down the rail and be a handful. This is my Sutton replacement player as Patrick's not dynamic enough to fill the rail routes and compete, this kid is leaving Patrick to do what he does best the possession receiver job and moving the sticks. Gawd, do we need a taller QB, anyway I digress, Perry gives the Broncos a legit threat down the rail and like Virgil a legit 9 route threat. He can block once learns the skill as is a strong man as a receiver, and though comes from a spread offense am not doubting he will be able to adapt to route trees used in the NFL. Here's some of Perry's strengths:
- He's very good in contested-catch situations, using his frame effectively to make plays facing the quarterback. Perry also shows a knack for high pointing the ball, consistently outmuscling defensive backs.
- Has the strong hands any NFL wide receiver coach and quarterback would covet. Tracks the deep ball over either shoulder and brings in passes fluidly without breaking stride downfield.
- He is a natural playmaker, at his best with the ball in his hands.
- He accelerates quickly and possesses good straight-line speed. He shows solid ball-tracking skills and body control downfield, able to adjust to the off-target throw.
FOURTH ROUND (RECEIVED IN TRADE OF ALBERT O) - Jahleel Billingsley TX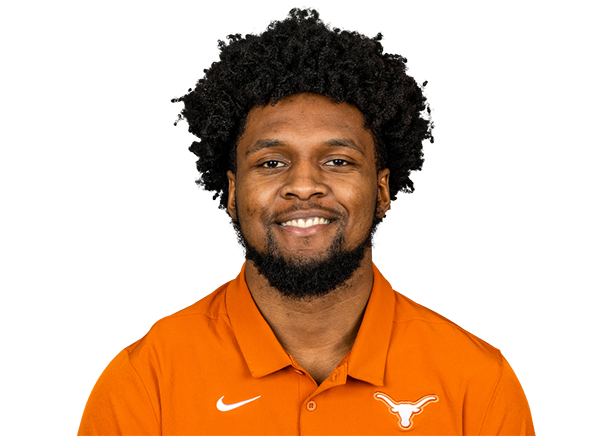 Never will figure out what the hell is going on with Albert O and the Broncos, it makes me wanna puke. Have a guy who's a pure mismatch for DB's and LB's and you refuse to put him on the field until the seasons over and an interim coach is put in place. Embarrassing, shockingly stupid and whatever - if they're adamant about their disdain for Albert O then go get an adequate replacement - or at least attempt to due to as much as like Dulcich don't trust his availability. Billingsely is a TE in name only, he's a 6'4" 230lb receiver - was at Bama and he and Saban just didn't match. Saban buried him on the sidelines, and he languished until last year in transfer portal showed up at TX. He's close to Big O in speed at a 4.55 40 and his hands are as good as Big O's, a better route runner as not so robotic, but same issues as cannot block and doubtful ever will be - so get over it Broncos this is the new passing games TE as a hybrid receiver. This pick is strictly if Big O is traded and gawd help the Broncos if make that move and see Albert like Noah Fant show all kinds of production elsewhere. Disgusted with the Broncos and the Albert O haters that dump on him as not a in line blocking TE. WTF this is a passing game league, get a freakin' clue - you cannot get these 6'5" 250lb 4.4 40 guys that can score in the Red Zone and expect them to be world beaters as blockers. Every pass catching TE isn't gonna be a Gronk! Rather than list his strengths as this is a position of weakness from the Broncos will give a summary of Billingsley's situation currently as was projected way back when as type of player to be a first round pick in the modern NFL:
- It will be interesting to see how he performs in the NFL because he has a ton of athletic talent and could potentially be a major asset in the passing game. We have a fourth-round grade on him and view him as a massive question mark but expect a team may select him in the third round of the 2023 NFL Draft as a boom-bust pick. What we do know is that his stock has taken a major tumble and he's no longer in first-round consideration.
FOURTH ROUND - Chase Brown RB Illinois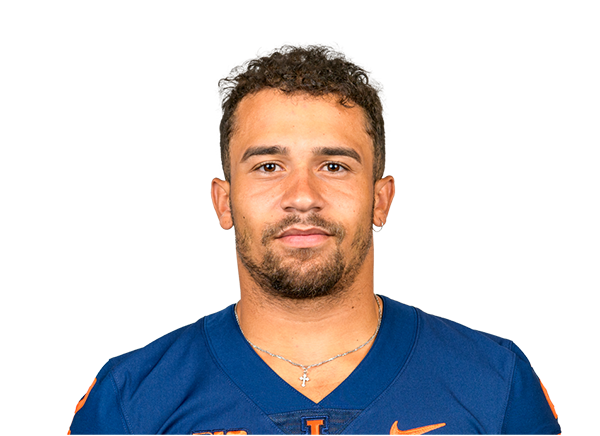 Eh, from London Ontario, not sure how many Canadian RB the Broncos have had or even Canadians other than of course owner Pat Bowlen. This kids a tough evaluation as plays tougher than his size yet his pass pro stinks. He's a 6' 210lb kid with great pass catching ability, likes to line up all over and can run between the tackles. At this point it is a tell if he's in on passing downs as ain't in there to block - hopefully that can be coached. He's a love him or hate him type of player - 2022 had 328 carries for 1632 yrds, 10TDs but ugghhh 5 fumbles, ball security is an issue as a junior had 179 carries with one fumble so there is hope. He also had 27 receptions for 240yrds, so he's got that in his arsenal. See him as a guy that can come in right away and with Lavonte work in tandem until Javonte is ready for a comeback in 2023 or might have to be 2024, we just don't know. Here's some of Brown's listed strengths:
- His initial burst is excellent, and he's capable of running out of a traditional setup or taking the ball lined up next to a quarterback in shotgun.
- He's equally dangerous in catch-and-run situations as Brown is taking the top off a defense.
- Made Bruce Feldman's Freak's List - ranked #33 and has a 4.42 40 on the books.
FIFTH ROUND (RECEIVED IN TRADE FOR CUSHENBERRY) - Ricky Stromberg C Arkansas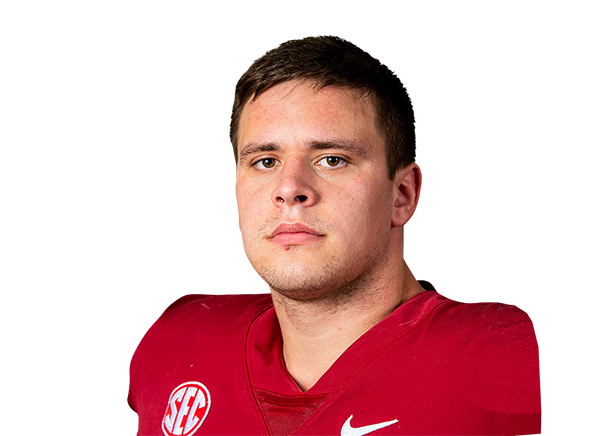 Let this speak for itself - "In 2022 as a senior Stromberg saw action in 12 games and played a total of 898 snaps for the Razorbacks, He allowed 11 QB hurries, no QB hits, and no sacks while playing at center." How much would we love to see that at the pivot vs what have seen with Cush, a revolving door on stunts and twists and gets bullied by the larger NT & DT to the point wonder what he's doing in there. Stromberg is a bully boy, a 6'4" & 315lbs of nasty. Not a great athlete and needs work in pass pro, right now a major mauler in the run game. Ideally with a FA center here in 2023 as a placeholder on a one-year deal, this kid can then come in and own the position long term. Time to get nasty in the pivot and here are some of Stromberg's strengths as listed:
- His high football IQ and the ability to set protections at the line of scrimmage will make him popular with position coaches. He 'instinctive after the snap, reading and reacting quickly to stunts and twists and showing an understanding of angles in the run game.
- Stromberg thrives on physicality, often out-grappling bigger defensive linemen and winning in the phone booth with tenacity and upper-body strength.
- Mauler in the run game, playing with a nasty disposition and showing excellent snap and punch quickness.
FIFTH ROUND - Walter Rouse OT Stanford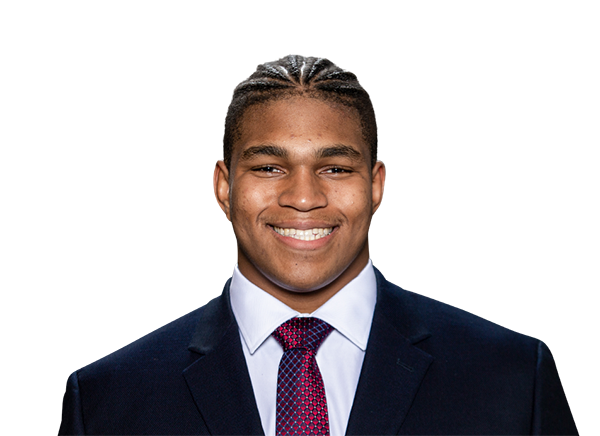 Wanted to list him from the PAC-12 as this is crazy - but hey, this guy can play. He's a developmental guy that can play both tackle positions, ideally a swing tackle and could be a starting RT at some point. PS certainly to start out, but as develops could be called up to active roster if hit again with an injury bug. At 6'6" and 320lbs he's got the frame, his 5.3 40 are far from elite, though has decent enough quickness to catch speed rushers if gets a slide step in time. Nothing fancy, just a good solid potential developmental tackle and in the fifth round those are a value. A few of his listed strengths include:
- Eases out of his stance and has a finisher's mentality. Bends his knees, has above-average mobility and keeps his base square to adjust to counters.
- Lone concern is handling the superquick NFL edge rusher. Foot speed and quickness are very good, but not elite.
- Solid positional run blocker who flashes the nasty demeanor and killer instinct scouts covet.
SIXTH ROUND (RECEIVED IN TRADE FOR KJ HAMLER) - Michael Turk P Oklahoma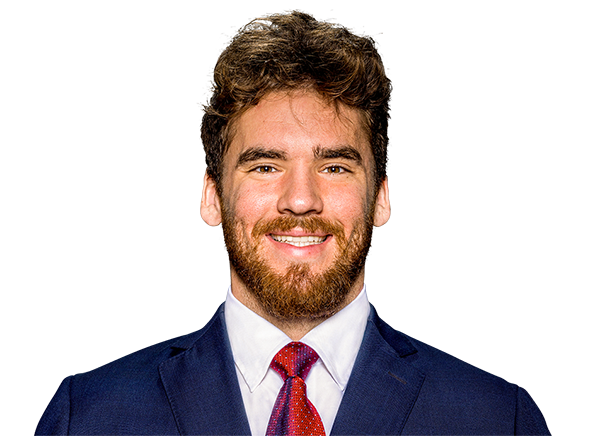 Let's get the ST side of the equation in complimentary football squared away - this is a problem festering. Here's a kid that's got a 67yrd long punt with a average of 47 in 2022. That said his 2021 numbers are ridiculous at 51 averages with an 85-yard punt. This guy's got a cannon for a leg and at 6' and 234 lbs he's a big boy punter for damn sure - might just hurt someone out there making a tackle - don't bring that sheist back this way without thinking about who's the last man!
- DRAFT PROJECTION: UDFA POSITION RANK: #1
SIXTH ROUND - Jake Moody PK Michigan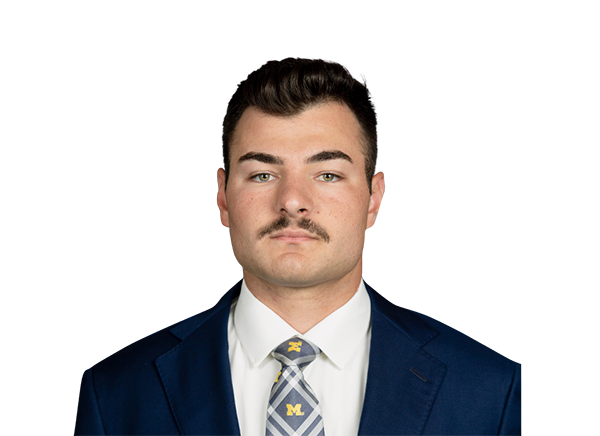 Let's invest in a McMoney replacement on a rookie contract. This dude has got a boomer leg as has kicked a 59 yarder in a game in 2023. Checkout that killer Stache too, rivals Gardner Menshaw's. At 6'1" and 210lbs he's a bigger kicker and a boomer leg.
- DRAFT PROJECTION: UDFA POSITION RANK: #1
- 1/21/23: Moody was an accurate kicker for the Wolverines. In 2022, he made 83 percent of his field goals with a long of 59. He was 7-of-8 in the 40-yard range and 3-of-7 in 50+. Moody hit 92 percent of his field goals in 2021.
CREDITS AS FOLLOWS:
- Strengths listed NFLDRAFTBUZZ.COM - mock draft positions on player with Walter Camp Football and YouTube. Thanks to all the people who are so helpful at Drafftbuzz - Walter Camp - YouTube doing what they do and making it public domain for all of us to review and evaluate on our own as well.