So thought I would get a little different in this mock draft. So this one I traded back from our 1st round pick and picked up a 2nd, 2 4ths and a 7th round pick. My philosophy is that while I agree in trying to address the oline, this year's draft is not great as far as depth so I am assuming we go heavy free agents on the o-line.
Pick 46 – Andre Carter II, Edge, Army – If he falls this far would be amazing and the Broncos would be apt to jump on him. He is a kid who has blossomed into one of the best edges in the country and has a unique blend of size, speed and length that he can be a force on the edge. Like I said most mocks have him going in the first and I would be shocked if he lasts, but right now in this mock he dropped. I know it's not a huge need, but having someone like him that we can rotate with Browning, Gregory would give us three solid edge guys with great depth.
Pick 67 – Eli Ricks, CB, Alabama - He's a guy who was heavily recruited out of HS and played at LSU and Bama, big and fast he has very similar physical makeup as PS2. His big issue is as good as he is physically he gave up a lot of big plays in college. More of a zone CB who might be best suited to transition to safety where he can play centerfield more. If someone can really harness his physical skills with some solid coaching he has a chance of being really special.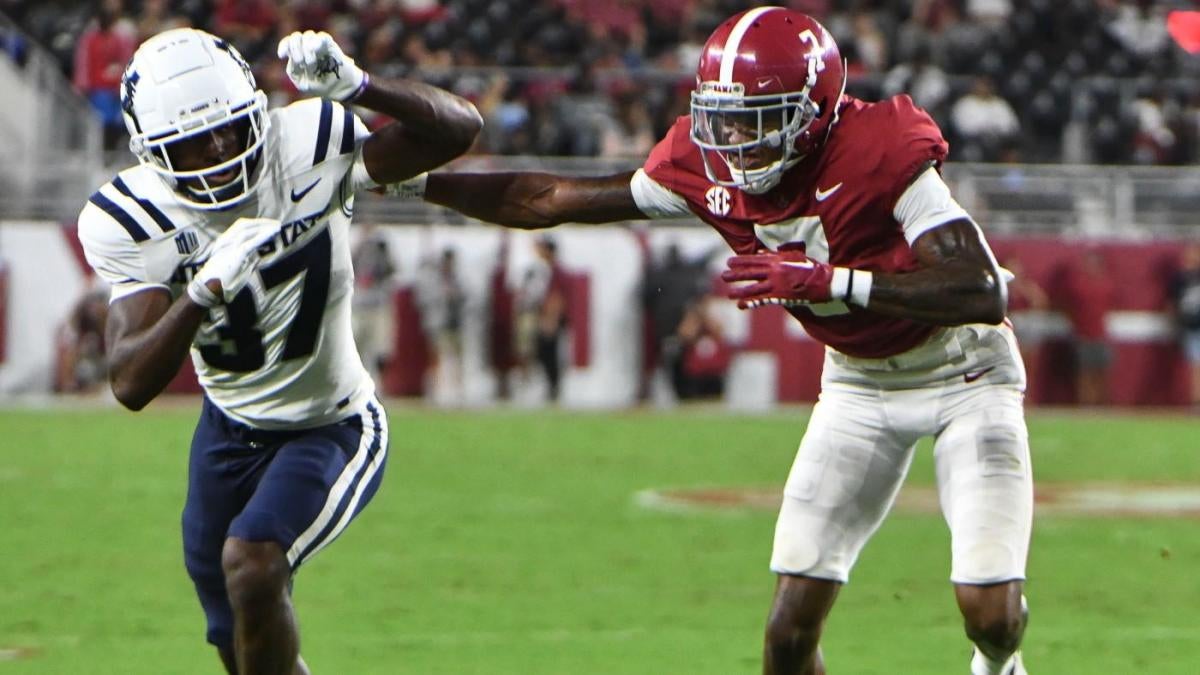 Pick 68 – Hendon Hooker, QB, Tennessee – He's a polarizing QB prospect in the draft. Few can argue with the arm talent he possess and his last two season with Tennessee have been outstanding. What people will point to is his age (25) and that he is playing in a very simplified offense. I think at this point in the draft it's well worth the pick. Some may point to Jalen Hurts as someone similar, although I think Hooker is probably a tad better regarding his arm talent. If nothing else, this maybe gives the Broncos some options at QB in the future should Wilson continue to regress.
Pick 107 – Steve Avila, C/OG, TCU – I really like him in the fact he definitely does not get moved and plays with some good nastiness in his game. He's not as athletic as one would like and he will struggle some against quickness, but overall, I think he has a chance to be a solid contributor on the line.
Pick 108 – Mike Morris, DL, Michigan – I am assuming we resign Dre'Mont Jones, but Morris is really similar type player that can add some inside pass rush juice to this unit. I see him somewhat similar to Jones in taking a year or two to really get a good flow but someone who can contribute sooner rather than later.
Pick 135 – Zion Nelson, OT, Miami – This past season was derailed due to a knee surgery due to an injury suffered this past summer. He's a player who has been solid in pass blocking but leaves something to be desired in the run game. At this point worth a flyer on someone who probably will be a swing tackle to low grade starter in the NFL.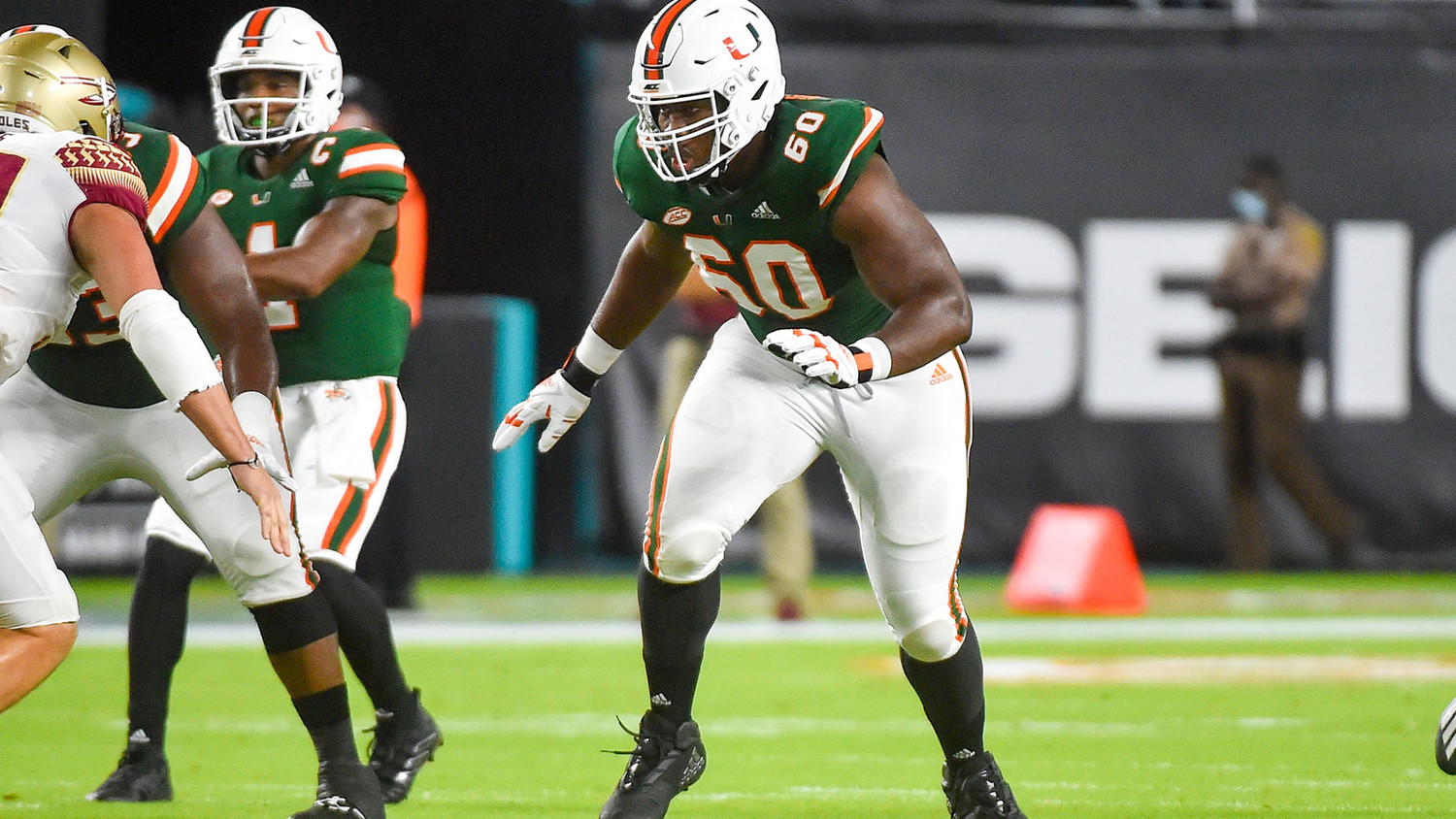 Pick 141 – Chase Brown, RB, Illinois – He's a back I think is really underrated in the draft. He's excellent one cut type of back who gets up the field quickly and is also a solid weapon out of the backfield. A tad bit older than you would like to see but otherwise he's been very productive and key to an improved Illinois team.
Pick 192 – Dorian Williams, LB, Tulane – He's a guy with terrific range and a force when hitting. Think of Steve Atwater playing LB in that he's similar size and speed and has good instincts in where to make the hit. He's good at rushing the passer and in zone coverage, the question is does he have the size to consistently take on blockers. He should be a force on ST and be able to help out on 3rd and long and passing downs.
Pick 195 – Andrei Iosivas, WR, Princeton – Expect to hear this name come up a bunch in the draft, and I really think he sneaks into the 3rd round by the time draft day comes. Big, fast with a great catch radius, he's smart and a physical runner after the catch. I think he has a chance to be special at the next level.
Pick 243 – Will Mallory, TE, Miami – He's a kid who I think got stuck with some below average QB play for the most part throughout his career, so his numbers aren't eye popping, but he's someone who has been highly productive when targeted. He's got good size and speed where he can work effectively inside or lined up out wide. He will have to get better as a blocker, but he is willing. Has a chance to develop into a god rotational TE.
Pick 259 – Brandon Hill, DB, Pittsburgh – He's a player that has great physical tools but has yet to show his tools can match play. He struggles in zone coverage so he will have to make a name for himself on ST while he develops. Played mainly CB in college but likely will have to transition to safety in the NFL.