WE HAVE BEEN INTERRUPTED IN THE PROCESS OF PUTTING THIS MOCK DRAFT TOGETHER WITH THE BREAKING NEWS THE BRONCO'S ARE FINALIZING THEIR TRADE OFFER FOR HC SEAN PAYTON - OBVIOUSLY THIS MOCK AS OTHERS WILL BE REVISED TO REFLECT WHATEVER THAT MOVES THE BRONCOS DRAFT CHOICES TO ONCE THE SMOKE CLEARS - AS THEY SAY, STAY TUNED FOR MORE!
By now many of you are wondering what planet am on with the third mock bringing in a haul of ten new Broncos. Was of course to highlight not all encompassing, more that the trades could be used to replace some of the dead weight in the roster and bring in new life, and one or two could happen such as a Sutton trade, all of them and of course am up in RMNP eating shrooms - again! This draft we're going to do the polar opposite and look at one player that feel is of such high value and where the liar's poker is at this moment - would be needed objectively to pull off getting him onto the Broncos roster. Without any further ado that player is - RT Broderick Jones of Georgia, all signs point to Broderick being Belichick's guy at pick number 14 with a pick value of 1100 points based on DRAFTEK.COM evaluation system (there are many others too choose from so this is an estimation as is any "draft capital" value). To jump the Patriots means getting the Jets pick at number 13 worth 1150 points. My trade involves giving the Jets the following in trade:
- pick 29 640
- pick 67 255
- pick 68 250
Total value = 1145 points (player trade of WR Kendall Hinton to offset the 5-point differential)
FIRST ROUND pick #13 from the NY Jets - Broderick Jones RT Georgia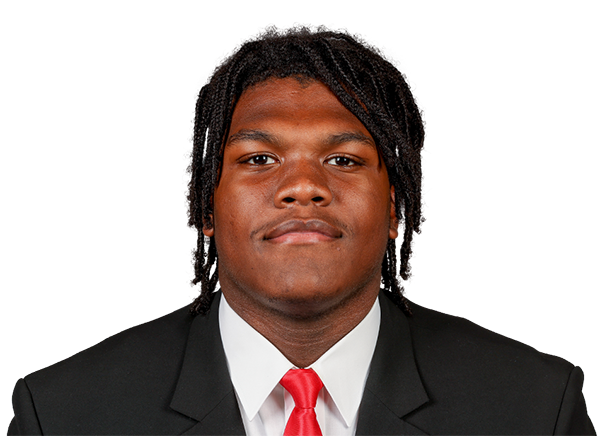 Nobody has benefited in 2022 as much as Broderick in the rise of draft stock. He's come from a 2-3 round projected player preseason now to a sure first round pick. Obviously, it's questionable if he'll be there when Broncos make their selection, but if he is, definitely a RT that could be such in the NFL for a decade or longer. Might be the best athlete as an O-lineman this draft. A 4.8 40 and bends well, can turn and locate stunts and twists. His main issue is inexperience really due to the football factory at Georgia. As a sophomore was a part time starter getting 400+ snaps and last season as a junior a full-time starter got 800+ with five sacks attributed to him as a soph, and zero as a full-time starter junior. Played LT at Georgia and is projected in the NFL as a RT or guard at 6'4" and 305lbs so like Bolles a bit on smaller side, yet extremely athletic bookends if paired with Bolles. A few of Jenkins strengths are:
- Crazy speed for a tackle - has the skills developed from a basketball background to split out and play tight end.
- He's super strong as you would expect for a five-star recruit - able to rag doll defenders
- Shows a good feel for combo blocks, and he displays good quickness and flexibility when moving to the second level, capable of sealing the back side on reach block
THIRD ROUND Received for Courtland Sutton pick 75 from Atlanta Falcons - Zach Evans RB Ole Miss: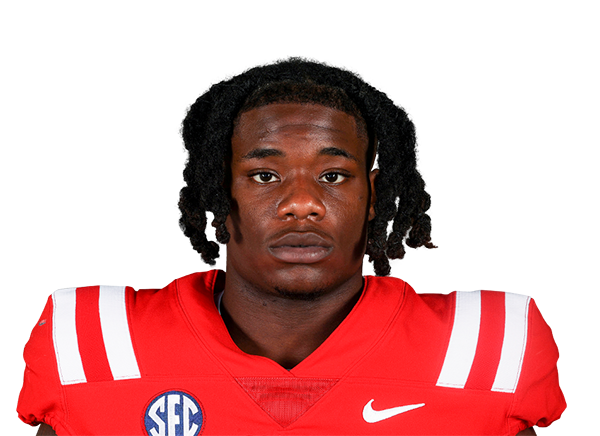 Here's a guy that immediately is a change of pace to Javonte and if cannot go then with Murray an outstanding tandem. A pure RB that can make the over the shoulder catch, not smallish as at 6' and 215lbs runs hard but not violently and is a speedster with 4.42 40. He's got the ability to be like TD, not quite as physical but damn close and definitely faster. Not gonna be a strong pass pro guy or ST candidate day one, but great insurance at RB. A few of his listed strengths:
- Demonstrated the ability to track the ball over his shoulder. Good flexibility and balance to adjust to patience for screens.
- Evans consistently falls forward, and he will also bounce off of or shake loose from a couple of tackles.
- Strong interior runner. Quickly presses the line of scrimmage and has the burst to get through the level quickly. A classic North-South runner who doesn't waste time moving laterally.
- He's a creative runner, finding cut-back lanes and often looking like a return specialist on some of his runs. His stop-start ability in traffic, exceptional balance, lateral agility and body control allows him to squeeze out chunks of yardage when it appears that nothing is there.
FOURTH ROUND pick 106 - Sam Laporta TE Iowa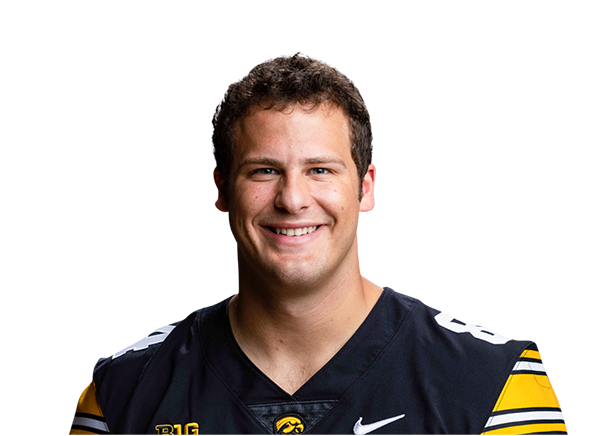 This is a weird guy to evaluate, at 6'4" and 250lbs running a 4.66 40 you'd think okay more a blocking TE with some receiving skills, or at least like Saubert an all-around TE - well throw that out the window - he's a receiving TE with some blocking skills. Checkout his honors and awards:
- LaPorta (131) surpassed Marv Cook (126) as Iowa's all-time receptions leader for a tight end.
- Most missed tackles forced by an Iowa TE in a single season (10) beating out the previous record holder T.J. Hockenson (8)
There's no doubt this dude can play at the next level, he's not gonna be any kind of blocker to this point and isn't an elite athlete but damn good, so he's projected from the 3-5th rounds, these feels like the right place to snag him as his overall rank is 95 so at 106 somewhat of a value if board ever held true - it doesn't so forget about it. Another 10lbs of armor and he could become with right coaches a reasonable blocker and his pass catching should mirror Dulcich level. Here's a few of his strengths:
- Runs WR routes in addition to TE. His route tree is massive showcasing his football IQ
- Very reliable target on passing downs. Very rarely drops a pass.
- Is great using his length to adjust to throws that are either under overthrown
FOURTH ROUND received for Albert O pick 108 from NE Patriots - Cody Mauch Swing/LT ND ST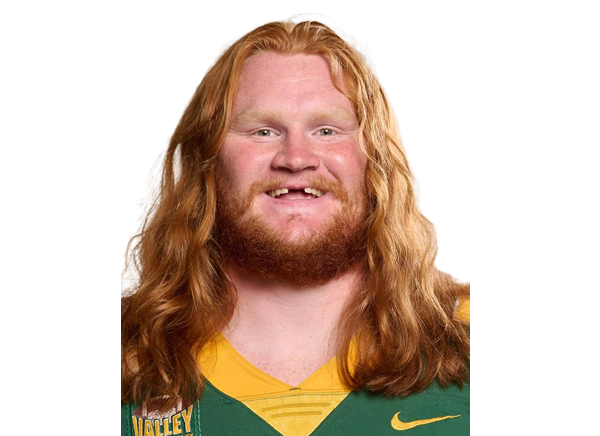 Might be a bit of a reach to think can get him here, a player projected in the third round, but if falls into the fourth he's a quality tackle along with Jenkins to form a core for a decade potentially. This guy reads like Bolles when coming out, superior athleticism, light on his feet, and a waist bender is the issue. Munchak got Bolles to sit and anchor, if can persuade him to put down his beer and come back this kid could be a true NFL starter at LT. At worst he projects as a swing tackle and an upgrade over Anderson or Fleming. At 6'6" and 303lbs runs a respectable 5.2 40. Not overpowering, but certainly can hold his own and get out to second level and hit moving targets.
FIFTH ROUND pick 139 - Adian O'Connell QB Purdue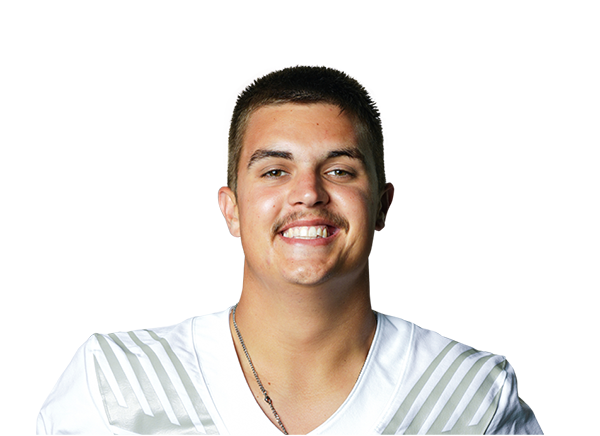 SIXTH ROUND pick 193 - Jake Moody PK Michigan
SEVENTH ROUND - received for Albert O pick 258 from NE Patriots - Michael Turk P Oklahoma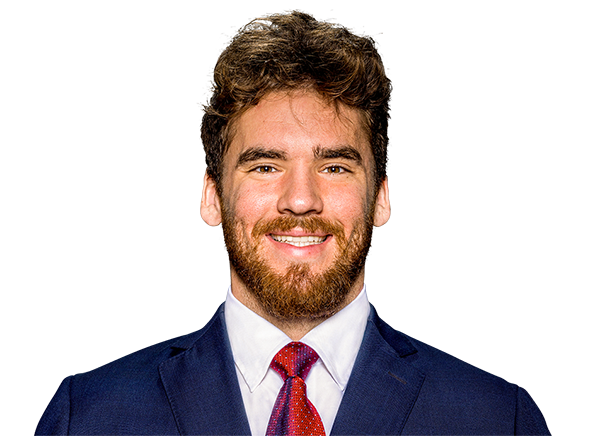 Let's get the ST side of the equation in complimentary football squared away - this is a problem festering. Here's a kid that's got a 67yrd long punt with a average of 47 in 2022. That said his 2021 numbers are ridiculous at 51 averages with an 85-yard punt. This guy's got a cannon for a leg and at 6' and 234 lbs he's a big boy punter for damn sure - might just hurt someone out there making a tackle - don't bring that sheist back this way without thinking about who's the last man!
- DRAFT PROJECTION: UDFA POSITION RANK: #1