So now that the regular season is over, mock drafts are getting clearer a bit. My goal is to fix our offensive line first. So lets get started.
Pick 28 – O'Cyrus Torrence, OG, Florida: If the current trajectory of this pick is back of the first round, then I think this pick makes a lot of sense. I had previously discussed Torrence, but to recap he is by far the best guard prospect in this year's draft. He is physical, smart, and plays with a mean streak and has few holes in his game. He has excellent technique and is equally good in the run and pass game, his one deficiency is his arm length is not ideal and he is not ideal in quickness, but otherwise, you would be hard pressed to find a better offensive line prospect this year. He should be a day 1 starter, especially if we move on from Rizner this season.
Pick 67 – John Michael Schmitz, C, Minnesota: Another player I have profiled before. I think he is severely underrated and would be ecstatic if he is available here. I think a lineup with him, Torrence and Meinerz would solidify the middle of the line with three young, talented offensive lineman that can be dominate in the running game and relive pressure from Wilson. Again, he is a guy who is smart and can be physically dominating at the point of attack. Minnesota has focused on developing solid offensive lineman and Smitz may be the best to come out recently.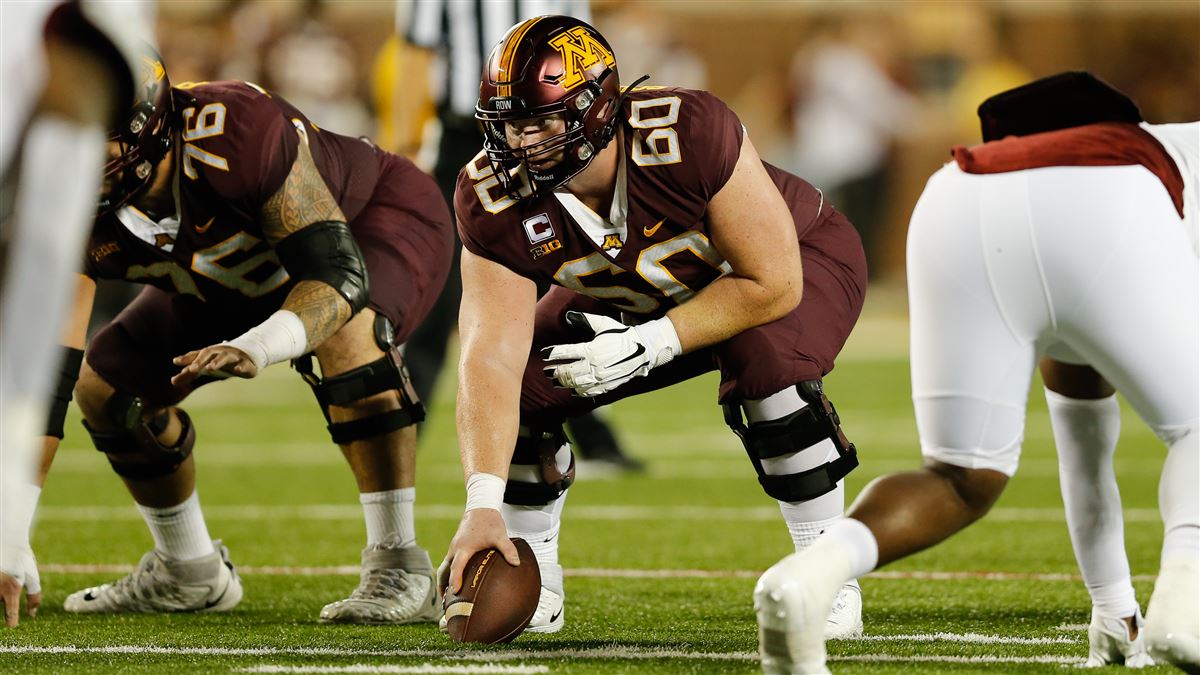 Pick 68 – Darnell Wright, OT, Tennessee: Yep, I'm going with three offensive lineman in the first three picks. Wright is a guy who I think projects as a very solid RT who is probably a little better in the pass protection than run game at this point, but he has good set of tools to be a solid overall player at the next level. I also think he would be capable of filling in as a LT if needed, but I think due to not having the ideal quickness, he may be better suited to the right side.
4th Round pick – Traded for a 5th and two 6th round picks.
Pick 139 – Zacch Pickens, DL South Carolina: He's an athletic 300 pounder that provides a solid push inside where he can defeat blockers with his quickness. Has good length and great burst and gets into blockers quickly and past their face. He needs to work on his hands and ability to defeat double team blocks, but solid prospect who brings depth and upside to the defensive line.
Pick 160 – Ventrell Miller, LB Florida: He's a player who at this point is much better in the run game than pass game. He's a bit undersized but uses his hands well to disengage with blockers. At this point he will have to make a name for himself as a core ST but should be someone who can add depth to the inside.
Pick 175 – Cameron Latu, TE Alabama: He's got good size and speed for a TE, has nice hands and definitely is a threat in the seam. He needs to work on his blocking, although he seems willing. Does not have elite quickness so he does not gain much in separation. Another player who should be a solid depth piece who can work into a ST role.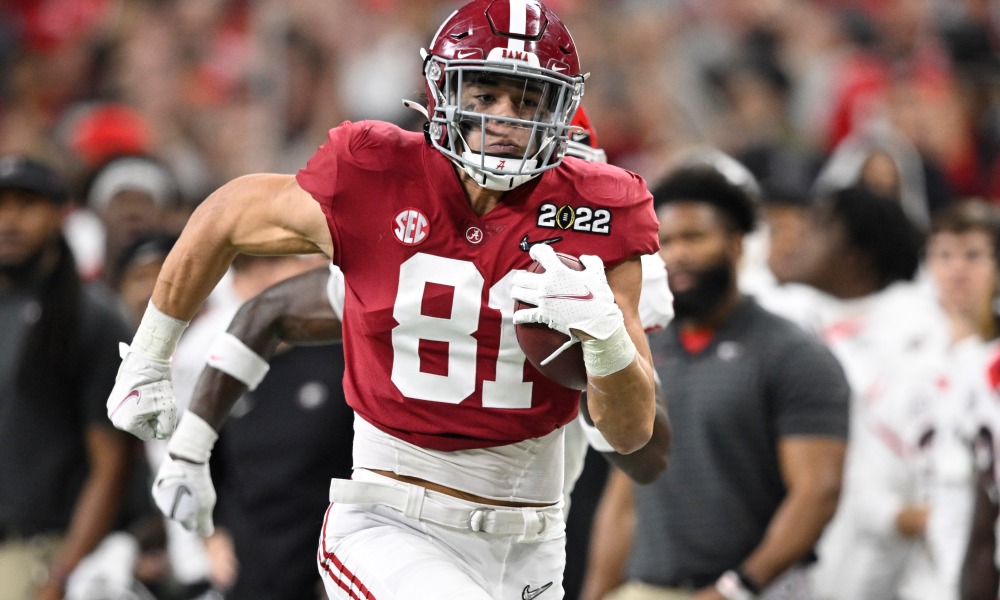 Pick 193 – Kendre Miller, RB TCU: He's similar to Pookie Williams in that he is a very good north south runner with excellent size and decent speed. He's good at picking up the blitz and he is a very good receiver out of the backfield. He has been reliable and a force at TCU. He's not going to run a blistering 40, but he is a guy who plays a lot faster than he times.
Pick 211 – Charlie Jones, WR Purdue: He's a guy who I think s a solid possession type WR, he has excellent hands and runs solid routes he just lacks that elite speed and quickness to take the top off a defense. I think he would fit well as a slot WR that you can bring in to get you 6 to 7 yards on a third down.
Pick 246 – Jake Haener, QB Fresno State: Kind of under the radar type of prospect. I kind of view him similar to Trevor Siemian, he's got a better than average arm, he shows excellent placement of the ball, and is more athletic than he looks. Downside is he has a small frame and is short, so likely would have a hard time taking NFL punishment. Also similar to Siemian, he loses accuracy and zip when he has to make a throw on the run, so while his arm is good, it's not elite. But he's someone that could realistically be a very solid backup.