So with Free Agency tipping the hand of the Broncos somewhat, I thought I would address the mock draft accordingly.
Trade Courtland Sutton and Mike Purcell to the Cowboys receive pick 58 and pick 129
Pick 58 – Adetomiwa Adebawore, DL Northwestern, I will just go with AA for short. Absolutely blew up the combine running a sub 4.5 at 288lbs. He's listed as an edge but I think likely switches from edge to DL depending upon the down. Explosive first step and can obviously has the quickness to beat people off the snap, has some issues with shorter than ideal and relatively shorter arms, but has the power to easily hold up at the point of attack in the run game also. I think you line him up outside on early downs then kick him inside on passing downs in a turbo package.
Pick 67 – Joe Tippmann, C Wisconsin, As of right now, the Broncos have not signed a center and I don't think that the plan will be to go with Cushnberry as the starter going into the season. If the Broncos move to an offense similar to what the Saints were running with Brees then that would mean a lot of action from out of the gun, which may allow Tippmann ability to stay at Center. He would fit big athletic lineman that are monsters in the run game which seems to be what Denver is targeting. At this point it serves as a value pick in case of injury also as he should be able to move to Guard or RT easily.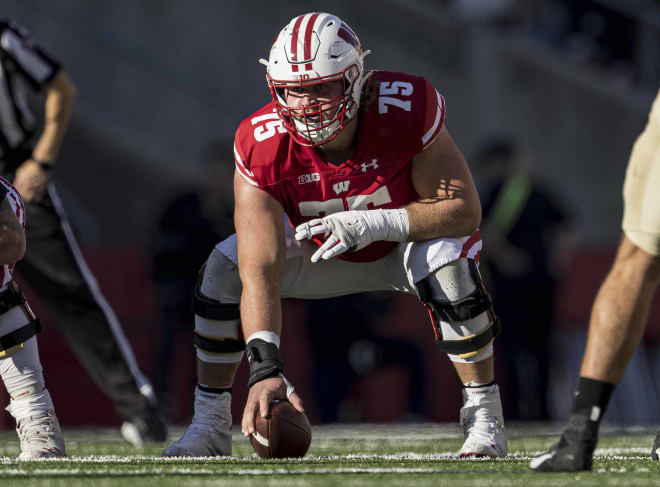 Trade Picks 68 to 49ers for Picks 99, 101, 156, 165
Pick 101 – Karl Brooks, DL Bowling Green, Similar to AA, he's a little shorter than ideal, but extremely athletic playing stand up edge at 300 lbs at the Senior Bowl and looking really comfortable at it. With likely losing Dre'Mont to free agency, adding AA and Brooks gives the Broncos some young and flexible players who can line up outside or inside and play multiple fronts.
Pick 108 – Dorian Williams, LB Tulane, Williams is small but he is a heat seeking missile on the field who should be an asset on passing downs and on STs. Not going to be asked to do a lot early, but I think he is the type of hybrid defender you need in the NFL.
Pick 129 Isaiah McGuire, Edge Missouri, He's another guy who really showed up well at the combine and makes a lot of plays in the backfield. If he can become more disciplined in his play, he has a chance of being really good, right now too many plays where his aggression gets taken advantage of and holes open up as he abandons responsibility, but nice combo of size, speed, length and power.
Pick 140 Zack Kuntz, TE Old Dominion, Another athletic freak who will need a lot of seasoning as his production was lacking in college and he doesn't play as fast as he is timed. But with a year on the bench and playing ST I think he can be someone you can groom into a solid weapon as a TE.
Pick 156 DeWayne McBride, RB UAB, He will have to prove that fumbling is not an issue, but he can definitely take the top off a defense. I think if he didn't have the fumbles he would likely go higher, so it's a risk, but should be someone if he can fix that that can be a solid rotational back as he has nice size, excellent speed and quickness, and ability to make people miss.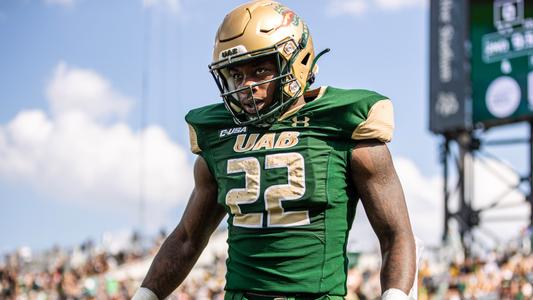 Pick 165 Jalen Moreno-Cropper, WR, Fresno State, With his combine numbers I don't know if he lasts this long, other than size, there is little not to like about him. Looks to be the ideal slot WR who has great hands, runs terrific routes and understands how to gain separation even with a smaller frame. His speed was shown at the combine so only question is can he take the NFL punishment.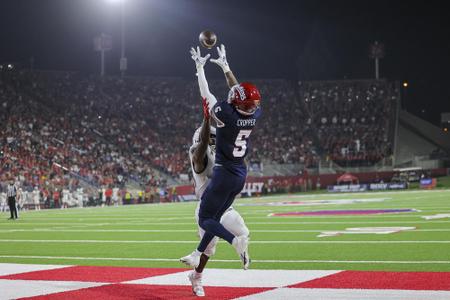 Pick 194 Antonio Mafi, OG UCLA, I see him as a backup that should be able to fit well into a more power type scheme that the Broncos look to use.