In the vein of my worst case draft, this is my best case draft. While I doubt it falls out this way, I was able to get PFF to accept trades as is.
Trade Courtland Sutton to the Bears for Pick 64 and Pick 137
Pick 64 – Joe Tippmann, C/G/T Wisc – I know he's listed as a center, but he likely moves to guard or potentially RT. Even if he stays at Center I think he is an upgrade from what we have, I think they will find a way to get the best combo on the field at any one time. He's athletic and long, and while he has good power now, he has the frame to add some more muscle and not lose much in flexibility.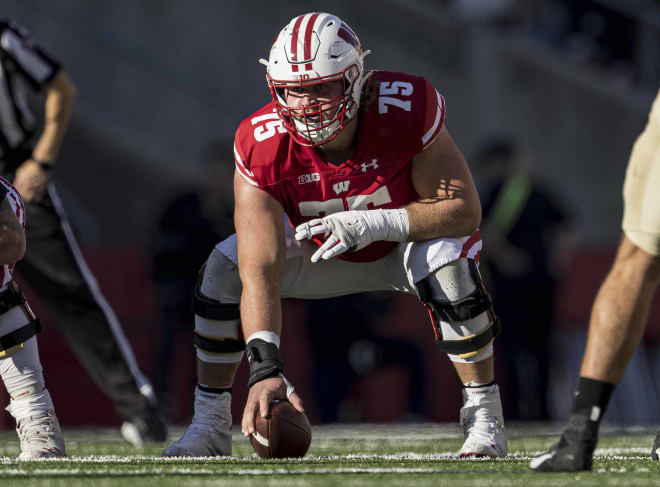 Pick 67 – Blake Freeland, OT BYU– He showed up well at the combine and cemented himself as one of the more athletic lineman in the draft being one of the few lineman to run a sub 5.0 40 yard dash and also posting a 10' broad jump and 37 inch vertical which were amazing and top for any lineman. One thing that may be issue are his arm length which was under 34" and his weight (307 lbs). I think he probably will need a year as a swing tackle to adjust to NFL power and to add some muscle mass which he has the frame to add. Issue being without the arm length, he will likely have some difficulty dealing with power rushers initially, but I think he can be groomed to being a starting LT.
Trade pick 68 to 49ers for picks 99, 101, 157 and 166
Pick 99 – Tre'Vius Hodges-Tomlinson, CB TCU – The question will be does he have the frame to hold up physically consistently in the NFL. No question he is one of the better coverage CB in the draft and highly athletic. If he can hold up, should be a guy who can excel playing the slot. Provides better than anticipated help on run support and has ability to make game changing plays.
Pick 101 – Kendre Miller RB TCU – I know many aren't as high on him as I am, I see a guy who can fill in as a starter and not lose much from Williams. He does a lot of thing really well, he just lacks that elite speed. But if you are looking for a solid all around back who can play all three downs, Miller is agreat option.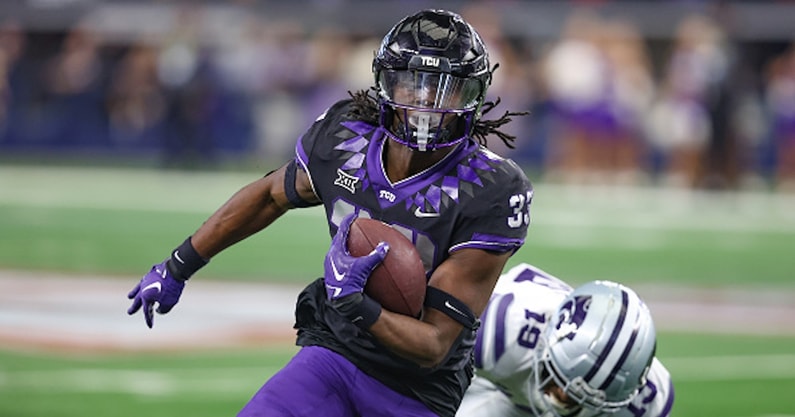 Pick 108 – Dorian Williams LB Tulane – He's a guy I think you can play in a hybrid type role as a safety/lb combo that you and line up over a TE or RB and let him make plays on passing downs. Should also be a force on ST. Question is can VJ use him effectively.
Trade Mike Purcell to the Dallas Cowboys for Picks 129 and 212
Pick 129 – Isaiah McGuire, Edge Missouri – He's got a lot of traits that you like as a player, he's long and has good size/speed combo and can win with power or quickness. He makes a ton of plays in the backfield, but also plays undisciplined at times and can open up huge running lanes. Has the ability to be a starter if he can play more disciplined.
Pick 137 – Jonah Tavai, DL SDST – With it looking like Dre'Mont may walk, Tavai is a guy I think might be an upgrade. People are going to focus on his height, but few have been more productive the past two seasons. He is really good at using his natural leverage and powerful core to shed blockers with ease and making plays in the run or pass game.
Pick 141 – Jalen Moreno-Cropper, WR Fresno State – He's going to be limited to a slot WR position, but with KJ Hamler having difficult time remaining healthy, Cropper should be an interesting option. He's been productive at Fresno State past two seasons and is a natural pass catcher that makes highly athletic catches look easy. Showed he has elite speed at the combine running a 4.40 40 yard dash. Also runs very good routes and is a solid red zone target despite his height due to his ability to shield defenders.
Pick 157 – Viliami Fehoko, DL San Jose State – He was more an edge in college but I think he adds some weight and moves to a DE type role in the NFL. Very good at getting first blows in and getting blockers off balance and reeling the shedding them. Plays aggressive but can be somewhat over aggressive at times which can lead to penalties or getting taken out of plays. Will need to be able to anchor more effectively.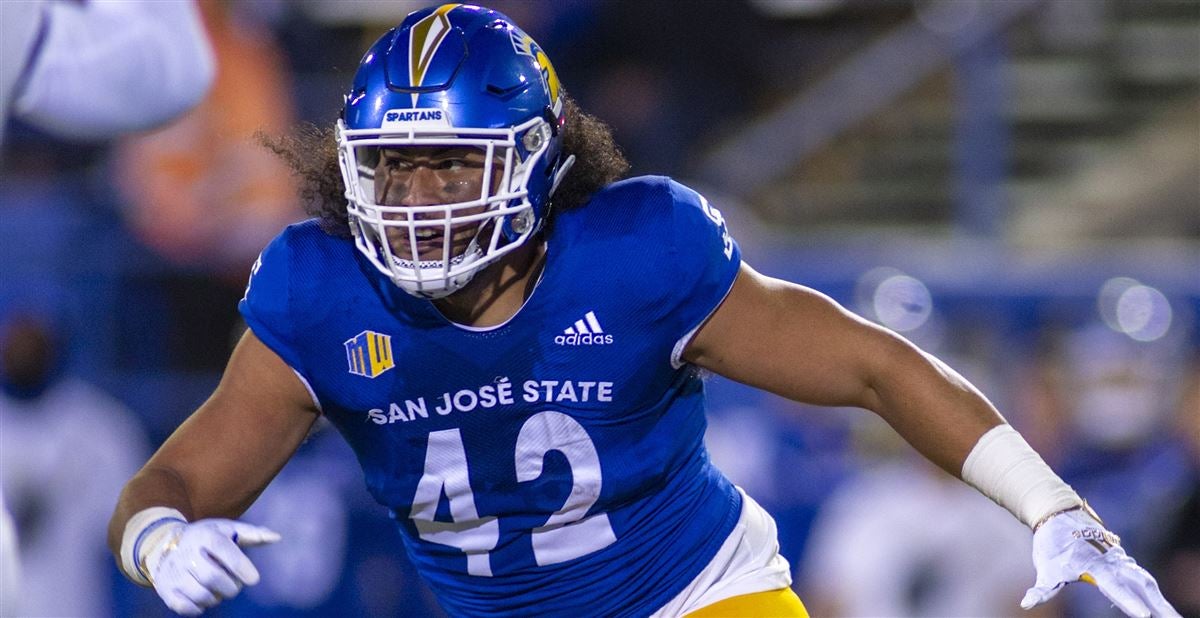 Pick 166 – Quindell Johnson, S Memphis – He had a very good season last year but will have to show he can be more consistent in coverage. Gave up too many deep shots during his career. Probably better suited to paying zone primarily as will likely struggle if forced to press situations too much.
Pick 195 – Atonio Mafi OG UCLA – This was a value pick here with someone who may not impress physically, but experienced player who definitely can be a tone setter on the line.
Pick 212 – Hunter Luepke FB NDST – Hope this happens and we start getting a true FB back in the offense. Luepke is that guy who can block, pick up hard short yardage and be an asset in the pass game.