In this mock we'll go with the projected players that meet the needs of the Broncos just not necessarily as the primary objective. What does that mean - we're going after the guys that look like Adonis in jock straps. We're gonna do a Raiduh's mock here, can they play football - who knows they can get part time gigs at Chippendales - so we're going with the same assumption that Sutton nets a second and seventh. Love that Broncoman found a trade partner and home for "Big Mike" Purcell in his last mock but am not going to make that assumption: We're gonna forego the UDFA picks this mock as if you ain't got it to dance at Chippendales then you ain't got it:
2nd RD - QB - Tanner McKee - Stanford (projected first half of the 2nd RD)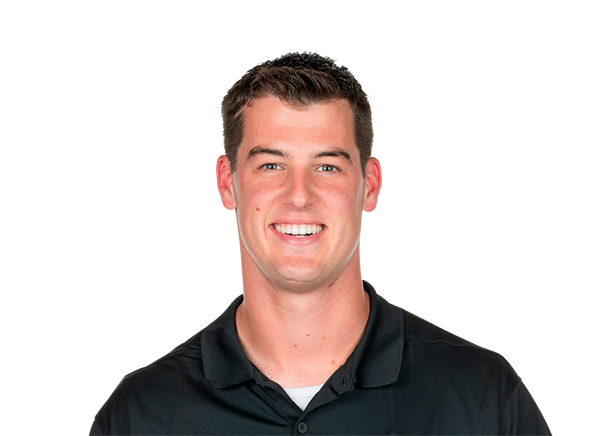 Gotta have a QB in your "sizzle" mock and where better to start than at the top. This dude is huge at 6'6" and 230lbs, runs a respectable 4.75 40 so not slow afoot for a QB, not a dual threat more can get out the back door if open and grab chunks of yardage if needed. Big arm talent can make all the throws, and love how he has real touch to his game, can drop in the bucket on intermediate throws over a LB and in front of the DB in that hole that most QBs just never can and not part of their playbook. He towers over the O-line and can easily read the defense, throw short zone slants and squirrel routes that RW cannot possibly see, and his ability to throw deep is unmatched other than by the top guns Levis and Richardson. He's right on pace with Strouds arm strength but lacks a bit of his accuracy as to why not as highly regarded. Struggled at times with Stanford's lack of playmakers and like Levis tried to force plays, as realistically had to in order to compete in games. Can a Mormon boy dance at Chippendales - have to get back to ya' on that.
3rd RD - Joe Tippman - C/G/T - Wisconsin (projected 4th RD)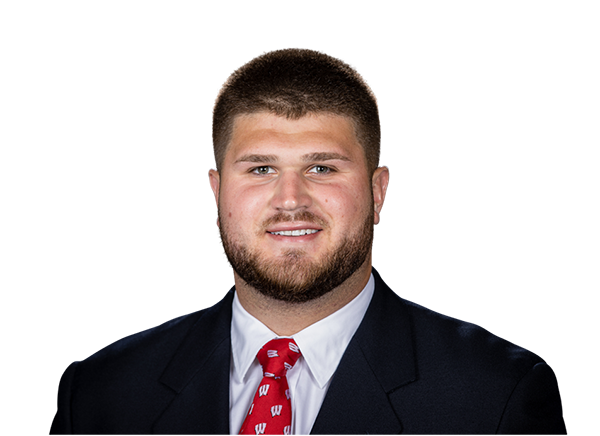 He's a riser big time, folks are pushing him up so he might even go in the second round. How can a center be a Chippendales dancer - well he's got it all figured out - he's O-line flexible and offers the ability to be able to compete for any position on the offensive line. If we didn't have a chipmunk as our QB then Tippman would project as a center. With the Broncos could play tackle. At 6'6" and 313lbs he does a 4.9 40, that's top shelf. He has the balance and coordination between his upper body and lower body you seek in a O-lineman. Tippman is the opposite of tackle Freeland with spindly legs and big upper body, as he shows ability to be a tackle without losing leverage. Tippman has functional strength as well, solid grip and as a tackle has 32 3/4" length on arms, not ideal but certainly long enough. Like him a lot as a Bronco.
3rd RD - Andrei Iosivas - WR - Hawaii (projected 4th RD)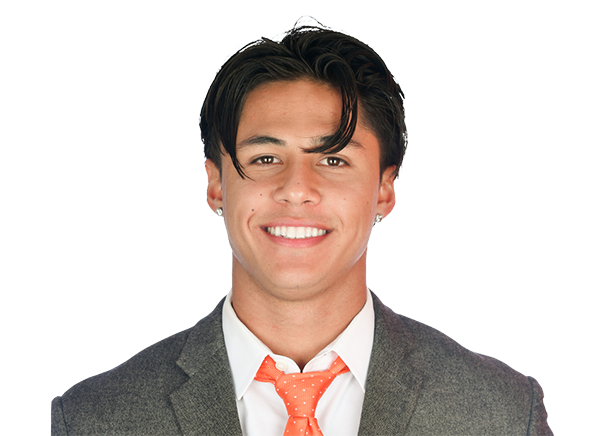 Waka waka Maui gotta take the Hawaii boy as our mainline Chippendale dude. A Princeton Ivy league man, he's got it all - the looks, the brains and the athleticism - at 6'3" and 205lbs runs a 4.43 40, for his size that's screaming downfield. A riser so most likely will have to take in the third round if want him on your roster. Not enamored with his hands at this point - too many drops at Senior Bowl and Combine so something will need to address at next level. If he can't play football can definitely get a gig on Hawaii CSI.
4th RD - Sean Tucker - RB - Syracuse (projected 4th RD)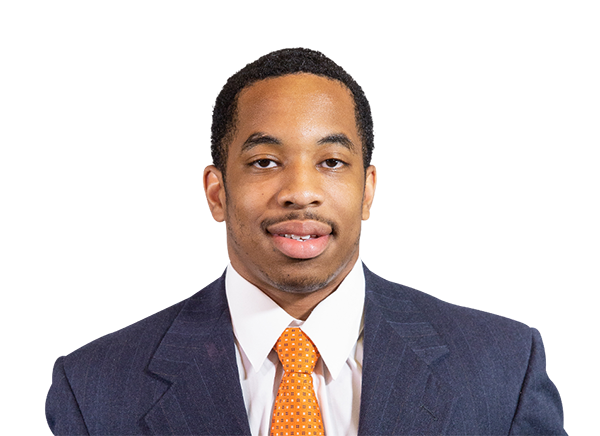 This dude's my RB sleeper for 2022. Had Pacheco last year, their similarity is both played QB in HS so have a good understanding of the defense and what it's trying to do and how to attack the defense. Other than that, totally different type of running backs, Pacheco has good speed but a bully boy with some TD in him always falling forward, watches for running lanes and then goes. Tucker a smaller back at 5'9" and 210lbs is a 4.55 40 guy so not a speed demon, his agility is amazing - he's drawn comparisons to Marshall Faulk not only from myself but also others. When he catches a ball out in the flat the defense better be ready as he can flat out like a return man in open field just be gone. Outstanding wiggle, good juke and jump cuts, but when the defense is there, he can put his helmet onto the defender and get that extra yardage. He looks good in a suit too, so be our second mainliner at Chippendale's.
5th RD - JL Skinner - Safety/LB - Boise State Univ (projected 3rd - 5th RD)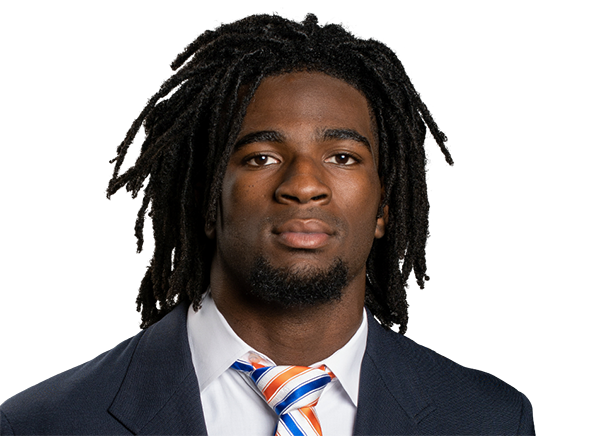 This dudes a riser like Dorian Williams as everybody's looking for that STAR now. The guy that's a safety - linebacker hybrid. Skinner at 6'3" and 210lbs runs a 4.55 40, so he's a solid size with ability to add another 10lbs of muscle mass and runs really well for the STAR position. Both Skinner and Williams were projected as fifth rounders kicking off the silly season, now both are looked at more as potential third rounders and most likely fourth rounders, so this is more a value pick if still available. Plus, he's better looking than Dorian for our Chippendale squad and from San Diego so probably knows how to use a surfboard, so way more sizzle there than Willaims.
6th RD - Tyler Lacy - DE - Oklahoma State (projected 6th RD)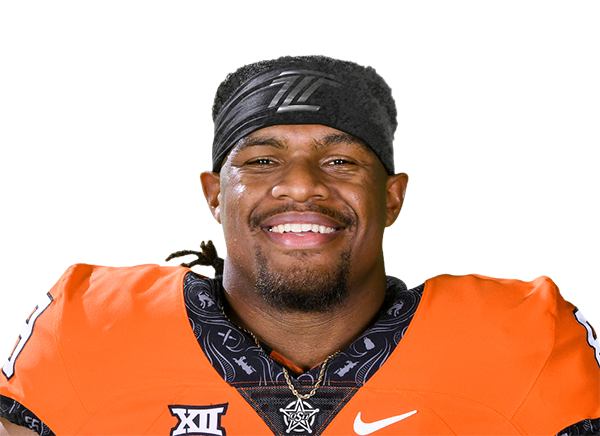 Gotta has a Big Sexy for our Chippendales team, and Lacy fits that at 6'4" and 279lbs. With a 5.11 40 he's not built for speed, way more a power game and setting an edge, with getting RB to the ground. He can control his gaps with outstanding hand strength, and he's got 3 sacks the last two years and 4 sacks the sophomore year so not incapable of breaking down a pocket. A rotation DL player or PS guy that can develop into a solid contributor as a backup DL in the NFL potentially.
7th RD - Starling Thomas V - CB - UAB - (projected UDFA)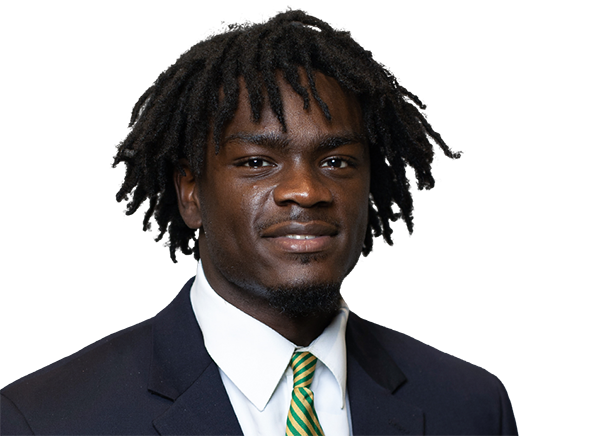 What the - who is this dude - well if gonna have an all-Chippendale squad gotta get a speed demon right, this is our Ferrari. Here he is Starling Thomas V with a 4.29 40. At 6' and 195lbs with 30 3/8" arms he's got the size to compete, so what gives. Just not really an instinctual CB, great track star in HS, and actually plays a physical game. He's grabby, collects penalties and winds up not being able to track the ball in coverage. Solid in man press off the line, but just not a guy that can be trusted at this point to be an NFL coverage CB. Outstanding value in the 7th to take as a developmental PS player and our all-Chippendale squad speedster.
So that's our Raiduhs draft - just upside down like an hourglass the Raiduhs would have Thomas V in first round and so forth. Hope y'all got a chuckle on this mock for an interpretation of the "silly season" at its finest! Despite the comedic factor the reality is wouldn't at all be besmirched by this draft. In particular Tucker, Iosivas and Skinner feel would all be outstanding values and potentially outstanding NFL players.