Well, that was a blast - so here we go let's look at positional options and overviews - and a few stats as the spice to mix in with the blandness of the Broncos right now. Will try to stay away from stats other than a few that are critical to the games played. Am going to make a change to the Thursday scouting report - we're going to dump the NFL overview section as have added a Tuesday FanPost to accomplish this and we're gonna add a Bronco "Game Ball" section. Just gives you goose bumps doesn't it!
Am gonna put out the Thursday Scouting Report today as have too much going on tomorrow and don't wanna have it on hold until Friday for MHR readers. A couple of things - I know from the MHR board there's a lot of chatter concerning dumping the roster, rebuilding and tanking. I totally understand and get all of that - it's the human nature of being a fan of a losing team for now seven years, being fleeced in an embarrassing fashion by a shithole Seachix team and having to deal with those repercussions for the next few years. It sucks - totally!
I'm not going to go into the wholesale changes potentially needing to be made until closer to the trade deadline of October 31st this season. By then we'll have a firm handle on whether the Broncos are buyers or sellers - the obvious answer at this point is sellers - we'll analyze those changes needed after game five and the Jets game to review where they are - where headed and what options for the trade deadline look realistic, which are fanciful and which are most likely to happen.
Hang in their Bronco fans and MHR readers - as Deion Sanders said in calling for the temperature to be taken down on the death threats at #11 of CSU but follows in all of football - in the end it's a game! My uncle a die-hard south stands ticket holder for decades used to put it into perspective as I'd prattle off this & that and back then normally negative in late 60's and early 70's said - well as much as I like the Broncos, they've never made my mortgage payment - I try to live by that rule.
Week Two Bronco's Overview:
OFFENSE:
QB: We just witnessed the best of RW - this is the best game he's had in a Bronco uniform unless wanna debate last year's 49'ers win and accept that as a honest debate item. It is not enough to consider the trade anything other than the travesty that it is, for instance remember stated wouldn't necessarily take RW over Howell straight up at this point - well, Howell had a completion percentage of 69% and RW was at 56%. RW is also taking too many sacks - again - this game 7 compared to Howells 4. Just extrapolate about half of that or 4 sacks per game, to a full 17 game season and end up with 68 sacks taken. Just cannot go there with RW at this point in his career - really any NFL QB for that matter. That's of course indicative of the O-line's play yet also states the obvious - RW is no longer the alley cat or Houdini he was 3-5yrs ago. Odds are giving RW a 14% chance this week against the Dolphins to throw for 300 yards in a game that very well could demand that kind of output to compete - not seeing it.
RB: As much as am a fan of JaVonte and his early comeback - it reminds me more of Dobbins last year in his early comeback - mediocre results. So far, the Broncos are rushing for a 3.5 yard with JaVonte at 3.8yrds per carry. JaVonte is only given a 7% chance to bust a 100yrd game against the Dolphins this week, which am not debating as being in JaVonte's favor as don't see him hitting 100yrds this season quite frankly in a game. While Perine is showing far better at 5yrds per carry, my belief is it's time to toss the training wheels off McLaughlin and see what we've got with him getting the brunt of the load as it's worth finding out now before it's too late.
Receivers: Jeudy has to find a way to become the WR1 or Mims has to be the focal point. Listen it's a small sample size - I get that; however, the facts are what they are and here's some facts - Jeudy is averaging on his three catches 8.3 yards, Sutton is averaging on his 9 catches 10.9yrds per catch. Mims is averaging on his four catches 30.9yrds per catch and Johnson is averaging on his four catches 24.3yrds per catch. The point is self-evident, Sutton is a possession receiver at this point and Jeudy is going to be passed over as WR1 if he's not on point - now. Jeudy's odds of busting a 100yrd game this week in Miami is not good at 9% - this isn't the odds you need for a WR1 to dominate an NFL D.
What's missing in this conversation - the freakin' TE's. Am so pissed off about dumping Albert O - yeah, he's a lightning rod on MHR and I get that - yet he's a mismatch as a receiver against NFL DBs. Tell me he couldn't of gotten the first down on the Trautman catch four yards short of the sticks coming up two yards short. That said while am not impressed with Trautman's ability to run after the catch - his blocking is surreal for a pass catching TE outta college. Forgot if was Perine or JaVonte, doesn't matter was a inside the B gap designed run with a wall build on the inside LB and Trautman chipped the DL, and then proceeded to erase the LB - stood him up in open field perfectly and gave him nowhere to go and was totally out of the play. Was a textbook block would put on film for game study at any level. Albert O never makes that block - Albert O doesn't line up as an inline TE either.
O-line: Am in flux with the O-line. On the one hand am in total disarray with their inability to control the line of scrimmage and the sacks RW is taking already is staggering. On the other hand - they're better than they were in 2022 from what I've seen. LG Powers hasn't shown himself yet to be a value in free agency, and McGlinchey is well up & down right now. Let's face it - the only O-line guy that every other NFL roster would use as a default starter is RG Meinerz - tell me I'm wrong - please! The Dolphins have a upgraded D from 2022, not lights out but they're gonna be a problem for the Broncos and with the Dolphins high octane offense there's gonna be points on the board. Let's hope RW can crack a 300yrd game passing - Jeudy earns his WR1 status this game and Mims Jr and Johnson are seam busters and rail 9 route runners for a victory and so much of that depends upon the O-line making it possible for RW to be able to connect with that time element being crucial on routes.
DEFENSE:
DB's: The defense is a woeful 28th ranked in the league at this point, some rank higher some lower but the point is they've sucked at this point. The DB's which were highly expected to be a strong suit for this team let alone the D has been a major let down. With the exception of PS2 the DB's have been targeted and abused. Am a fan of Pitt kid Mathis the day he was drafted, yet at the same time envisioned him as a slot CB or depth CB if forced out onto the rail. I'd argue my opine hasn't changed. With Sterns and Lock out and K-Jax likely out on suspension imposed by the team or NFL it's my contention that it's time to get Skinner out there - as much as like Turner-Yell as a special team's player I want to see if Skinner can be a difference maker as a ball hawk and get INTs. Let's see McMillian and Bassey into the mix to find out again if they can make plays for turnovers and push Mathis to the bench as a depth guy or into the slot CB position.
LB: While am a fan of the ILB Singleton & Jewell the reality is they're average for an NFL ILB unit. Jewell made a play in the hole on a intermediate pass there's no way he'd of made a couple of years ago - he has improved in coverage. Singleton isn't a detriment in coverage but not a plus either, he's more explosive than Jewell and under contract think through 2024 and a good value. If Broncos lose in Miami, then I'd look to replace Jewell with Sanders provided he's got the defensive calls down and see what he can do and let Jewell go as think this is his last season on a contract with the Broncos.
Edge: Thin on the edge game with Gregory, Bonito and Cooper - they showed out well, particularly Bonito was getting pressures. His facemask penalty flying by was not a positive but other than that good to see him showing NFL capable level of play this season. Am cautiously optimistic about Perkins poached off the Patriots roster - liked him as a third rounder out of Oklahoma, he's reunited in Denver with a defensive coach from OK and a buddy in Bonito - hopefully he can make an impact in the mix. Browning should be back after the Bears game if he's correct and able, let's hope so as to this point in his short career - such a disappointment with his skill set.
SPECIAL TEAMS:
Lutz has a 75% FG rate so far on 3/4 with the 55yrd being the miss not a true bad mark - a small sample size and we'll see at bye week with much more data to find out what the Broncos have in Lutz. His 4 out of 5 X-PT is 80% and obviously will improve with more data by the bye week or damn well should.
Returns are a big-time improvement with Mims averaging 27.5yrds on his two attempts. Mims truly is showing to be a real player and value when taken in the draft as a rookie - big impact on the field.
Overall Analysis:
Some folks may not like this on MHR but I'll make this argument based on nothing other than my own belief system of years having watched football at every level and more NFL games than anyone with a life would ever consider doing. NFL team rosters are made up of 80% JAGS with a 10-20% being the true "playmakers". This goes with the caveat that my respect for the JAGS is of the utmost importance. Reality is I couldn't play at the college level as a walk-on, wound up taking up an assignment to cut film, do database work and assist in evaluating games. So, my belief is that the JAGS are of the utmost value in the NFL and every team's roster.
That said taking a roster of 53 players means an NFL team strives to find roughly ten guys that are playmakers on any given Sunday. Not all ten are at the Kelce level some are more so than others, and that begs the question - do the Broncos have 20% playmakers on their roster. I'd argue the problem isn't so much the JAGS though that can be upgraded - it's the lack of 20% playmakers as the Broncos are lucky to have five in my opinion or closer to that aberration of 10% playmakers. Realistically with PS2, Mims, Meinerz, Johnson, and RW just due to handling the football every play on offense basically that's about 10 percent is all. There is potential for others to join that playmaker group during the season - Gregory has the skill set, Bonito is showing he has skills as is Cooper so the Edge position should see a playmaker out of that group. The O-line could see McGlinchey joining that group, and Bolles had one season as a playmaker in an overall grade over 90 but hasn't since. This is a critical need as the only team that can remember that won SB's and created a dynasty with that 10% playmakers were the Patriots - with Brady - we don't have Brady - nobody has Brady in the NFL the dude was the GOAT. But to buttress my argument look what happened to the Chiefs without Kelce and Jones - take two of their top playmakers out of the game and - a loss. Even Mahomes cannot overcome a true lack of playmakers and definitely the Broncos cannot.
Prediction:
Am not seeing Miami as a pastel and neon fun road game. I'd really like to be positive and predict an upset based upon the Dolphins being somewhat a streaky hot & cold team. They're scoring too much and have a real defense this year even though got into a major shootout with the Chargers game one. If Tua goes down, then all bets are off - am hoping he doesn't as the NFL is better with Tua - a good guy and solid NFL QB. Am seeing a 35-17 score with the Broncos on the wrong end of that score.
GAME BALL: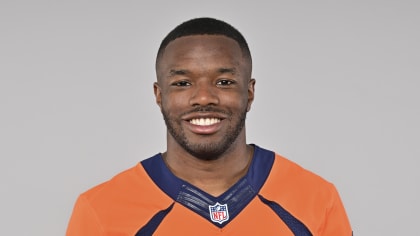 WR Mims Jr - this rookie is showing out - on ST his returns are off the charts as solid compared with the Montrell experiment of 2022. His ability to get open in the NCAA Div I and make chunk plays of more over 20 yards than anyone else last year is being replicated so far in the NFL. Doubtful will end with an over 20 yard average by the end of the season yet he's a playmaker and a game changer. Good on ya' Mims Jr - and show him what he's won - well there's that...get after it and keep doing what you do as so far you are - the him!
NCAA:
Yay Cowboys - a loss to Texas this season is nothing to be ashamed of and they held their own for three quarters in a tie game. Fourth quarter got away from them, but they played a solid football game against a top ten NCAA Div I squad - hats off Cowboys.
WSU kicked UNC - wasn't happy to see that yet WSU now has a 3-0 record and is ranked for the first time in a long time at #23. Good on ya' putting a Div I team on your schedule UNC & better luck rest of this season.
CU and CSU were flat out ugly - didn't get off on the vitriol & late hits from both squads but especially from CSU. The hit by #11 CSU DB was something that shouldn't have to happen anymore in college football - that's an undisciplined hit on Hunter and put him into the hospital with potential liver damages. Not cool - at all. That said death threats thrown out on #11 show how bad our society has deteriorated - just unbelievable - it's a freakin' game folks!
What games will I be watching this weekend - let's make a short list:
Appalachian St vs Cowboys in Laramie - no letdown from TX game please & let's beat a constant underdog that overperforms.
#24 Iowa at #7 PSU - let's see if this PSU team has the intestinal fortitude to win the grinder games.
#14 Oregon St vs #21 WSU - both are having fantastic seasons ironically in a torn down PAC-12's last season, go figure - anyway this is going to be a great game as only one comes out of this game still ranked is my guess, due to PAC-12 being downgraded as a conference.
#12 LSU vs Arkansas - which of these two teams is real and will be a thorn in the SEC.
#13 Bama vs #15 Ole Miss - too much - they're both ranked in mid-teens - that's a solid season for Ole Miss, obviously not for Bama.
#19 CU at #10 Oregon - oh boy - here we go, this is real and big time so let's see what CU can do without their best player Hunter - Deion's sons are gonna need to take over as playmakers big time . This hurts as love that kid's game and means gotta make up loss of a top receiver and top CB - just sucks.
#4 FSU vs unranked Clemson - what the what the - isn't that supposed to be reversed. Not a huge fan of Clemson so am down with FSU spanking some orange azz - we shall see as Clemson's going to come out on fire to show they're still relevant.