That was just plain horse shit - nothing less than a full review of the Bronco organization from top to bottom is the only recourse to find the fundamental flaw in how this 70-20 point and should've set the scoring record with a FB at 73 points and over 700 yards of offense resetting that record happened. As a matter of fact, let's take a look at what an anomaly this game was so we can get a handle on the somewhat foggy numbers and ramifications for what this means for the Broncos franchise going forward. The likelihood of a team having 70pts hung on them in this parity era is not something am able to do a statistical model on so I'll just go with a few basic conservative numbers as am guessing my percentage of occurrence is way higher than in actuality on a real statistical model. Let's go with this as a somewhat idea on the odds of this happening:
If we accept that 80 years of NFL football has been played for this argument as think the NFL obviously can claim longer but am not sure where their own stats would start in the "game" being recognized as an NFL badge and true game. I'll go with 80 years as a fair number.
If we accept that during those 80 years an average of 16 teams for the math, though am guessing in actuality would be more like 20 is my guess, but again being conservative.
If we accept that during those 80 years an average of 16 teams for the math and then go with 14 game seasons on average, then we have a total of 17,920 games and we'll round it up to 20K but again am guessing would be closer to 25K - 30K.
The three games of over 70pts in NFL history in 1957, 1966 and in 2023 then compute out to an average of occuring every once .00015 times in an NFL game on average.
This number doesn't take into account the parity factor that's existed since the NFL merger of the 1970's that decreased the number of draft picks making better players more generally available and of course the free agency being an open avenue for players to control their careers and movement in the NFL to teams needing impact players. Both factors would make this even more amazing to have happened and is the only time 70pts in fact have happened in the "parity era" of the NFL.
With that in our mind we have to regretfully state that there is a fundamental flaw within the Broncos organization that requires being fixed in order for the franchise to move forward. I am not in the building, and I don't have access to the Broncos organization, so I cannot identify that fundamental flaw yet as a businessman know that you must first do that in order to fix it. This isn't then something that can be taken up by the coaching staff, or the GM. This has to come from the Penner Group in the form of three phases from an outside to inside perspective from a business contractor firm to conduct a fast-paced white paper as no time for a yearlong QC study - this is the reality show of saving the restaurant type of thing rather than branding a chain for new markets. What steps would I as the Penner-Group have the outside business analyst contractors white paper contain and provide:
Provide an anonymous opportunity for any Bronco member to contact the business analysts for either a statement or conversation on what they perceive or believe to be issues currently in play that could be the cause of a total meltdown on the field as this has to have other factors than just the players and the game as played. Will anyone come forward - who knows as again am not in the building.
Face-to-face interviews with each and every Bronco employee - why interview the ticket sales staff - again folks talk, and they may have heard or been privy to rumors and other beliefs that are worthy of being explored. Players and coaches need to be one on one with an interviewer not in a group as will never identify the problem in a conditioned group to deny and withhold information.
Review any internal documents, emails or other areas that could hold keys in questions being asked concerning the status of readiness. If these documents, or emails were ignored prior not on the dashboard then time to start reviewing that process as to why not and the issues within the information review process.
This is not a guaranteed process to figure out the flaw, yet it's as a former business analyst the first steps prior to a full QC review that can do to provide an emergency plan or get to the nut of the issue. Yes, it would take a village of contractors to perform this task, yet the Penner-Group has the ability to do this within their comfort zone as no doubt do this on a regular basis throughout the Wal-Mart organization with underperforming stores, managers, regional managers or markets. Given then that a bottom-up White Paper can be put together prior to the bye week and trade deadline then let's move forward with the Bronco football organization with an eye toward what's of value that can meet the trade deadline if we also agree the Broncos will be sellers not buyers on that October 31st date.
Week Three Bronco's Overview:
OFFENSE:
QB: RW again wasn't the problem and also was not the solution. My guess was that if he three for 300+ yards the Broncos would be in the game. Oh boy, what a fool am I - RW essentially matched Tua's passing yardage as they both threw for just under 310 yards. RW is stuck in an offense that throws past the sticks while Tua has a modern day behind the sticks, far higher completion percentage and let the track stars posing as football players without their running shorts on just torch the field with huge YAC.
Is RW tradeable before the deadline - doubtful, more likely a cap cut after 2023 and will be on a one year or two years make good deal somewhere else in the NFL in 2024.
RB: Pedestrian play from both Williams and Perine - nothing poor, nothing rich just middling at best. The Dolphins ran for 359 yards and the Broncos 60 something - yeah, it's like that. Time to get McLaughlin snaps in a feature back role - can he make a difference - who knows and more to the point it's about young players and finding out who can play. I think we've seen enough of JaVonte to know this isn't going to be his year.
Anything tradeable in the RB room - nope not really. Bruton has done his job as a solid FB blocker - that's the best can say right now.
Receivers: Just such an overwhelming disappointment - if Mims Jr wasn't on the roster there wouldn't be a receiver to even mention. Just nothingness - Jeudy and Sutton are not proving to be NFL threats to a DC in a meaningful way and the TE receptions are meaningless, not moving the sticks with consistency.
Anything tradeable in the WR room - well some postulate Sutton could be worth a second including myself - before the draft - it never happened and guessing why that's also the number the Broncos were stuck on too. I'd guess he's dropped to at best a 3rd and most likely a 4th rounder now. Jeudy should easily bring a second rounder as there will be more than one team bidding on him - I'd guess just like the Chubb trade surprised me getting a 1st rounder it's quite possible that Jeudy could too. OC's love receivers that can separate - they'll take the injury risk with Jeudy to get his skill set is my guess.
O-line: What a disappointment - in the NFL top paid and in the NFL least most effective. Just a fiasco and owe Cush an apology as each game he improves while the unit regresses. Cush ain't the worst now, still gets it twisted on stunts yet if he was the worst of their issues, they'd be fat, dumb and happy - right now nobodies happy.
Tradeable assets exist on the O-line - starting with LT Bolles a valuable piece in any organization should easily draw a 3rd rounder and wouldn't be surprised if can get a 2nd. If another teams center goes down with his improved play this season so far Cush could be a trade deadline 4th rounder is my guess - he's put in work this offseason and so far, he's at least average and a need if injuries hit a team in October that's contending.
DEFENSE:
DB's: Where to start - this game made PS2 into a scarecrow. I don't even want to waste my time we'll go to trade assets.
Firstly, not due to his play just due to his trade value and deserving to play for a contender is my man from BC - Justin Simmons. Am guessing easily a 3rd yet would explore a 2nd as a realistic possibility. I've put out extensively why PS2 needs to be traded now to maximize his trade value, reduce his injury risk in a dawg shit season and lose that value potentially and he's going to be needing a Kings Ransom on an extension of his contract before coming in to camp in 2024 is my guess. Broncos need players plural not a player - with Simmons and Surtain they have the ability to get much in return. PS2 my guess should get two number 1's and a player, or third day draft pick added in as well.
LB: Being my favorite position on the field - you're paid to get the man to the ground - turn in your paychecks and back away from the pay window.
Are there any tradeable assets in this LB room - well Jewell in a pinch prior to his groin injury as a potential third day pick type of value. At this point not so much.
Edge: By hook or by crook they're not getting it done in any way shape or form. Let's review the assets.
Tradeable edge players include marginally Gregory, maybe a 4th to 6th round pick is about it right now. Browning if he can play before the trade deadline could move up into that same category, other than that nada.
SPECIAL TEAMS:
Other than Mims Jr it was lackluster at best.
Overall Analysis:
I've witnessed the worst of the Broncos in the 1960's and this equates - the 2022 season was horrific and this is adding fuel to the dumpster fire. One would hope the Broncos have hit their modern day low and are going to climb back up rather than fall further down.
Prediction:
I've seen this movie before ironically - in the 1970/1971 and 1971/1972 seasons we lived in Normal IL. Weirdly enough the Bears sucked so bad they only had about a 50% share of the fans in Normal as had only two playmakers. Bobby Douglas a Josh Allen sized QB with a cannon arm, and AK-47 aim so bullets flied everywhere, and he just trucked on LB's back then running one season for 998 yards. Speaking of LB's the other playmaker of course was Dick Butkus leaving the only thing worth discussing as to who did Butkus knockout that Sunday. The Vikings a middling team and the Packer dynasty each stole the other half of the fans in IL then.
Of course, the Broncos during those two seasons sucked as bad as the Bears and visiting my uncle in Denver before we moved back here in 1972 got to see a game during those two seasons in the south stands, was as bad as the teams of the 1960's we saw earlier. This leads me to believe that either team is quite capable of screwing up this game for the ONLY win is looking at as being a supposed lock this season. Since I've gone on record stating the worst the Broncos will be is 7-10 and best 9-8, now looks like fools gold, anyway a win has to start someplace for me to the the genius I always believed I am. Will say 30-17 GO BRONCOS!!!
GAME BALL: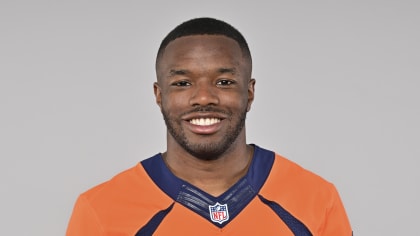 This is my last weeks game ball and write up - throw in a TD at Miami - wash - rinse and repeat. At this point might as well add in MVP most likely! WR Mims Jr - this rookie is showing out - on ST his returns are off the charts as solid compared with the Montrell experiment of 2022. His ability to get open in the NCAA Div I and make chunk plays of more over 20 yards than anyone else last year is being replicated so far in the NFL. Doubtful will end with an over 20 yard average by the end of the season yet he's a playmaker and a game changer. Good on ya' Mims Jr - and show him what he's won - well there's that...get after it and keep doing what you do as so far you are - the him!
NCAA: too much going on with the Broncos this week so am gonna hold back on this for the moment until we get somewhere by the bye week on where the Broncos are - it's a pathetic situation if you're a Bronco Fan which am - hence the HOFDuke isn't in reference to the Duke of Earl, though do like the song.